Patrons, Vendors Enjoy 2014 Harbor Sounds Music Fest On Main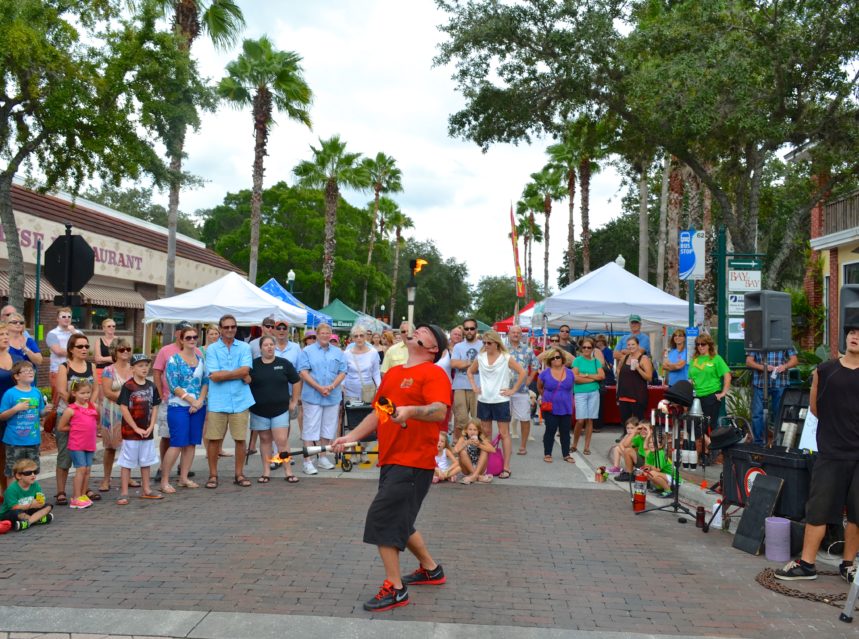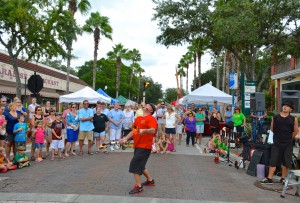 Despite a cloudy start to the day, the wet weather didn't put a damper on the 2014 edition of the Harbor Sounds Music Fest on Main last Saturday, as large crowds flocked to downtown Safety Harbor throughout the duration of the 12-hour-long event.
Officials for the Safety Harbor Chamber of Commerce, which took over hosting the event from the city last year, were thrilled with the turnout, and they were equally excited that the rain went away after an early shower, clearing the way for a fantastic day.
"We had a great turnout for Harbor Sounds," Chamber executive director Susan Petersen told Safety Harbor Connect. "It was steady all day and very busy all evening."
"The vendors seemed pleased and the variety of entertainment, from solos and duos to 6 and 8 piece bands to ballet, fire-eating and flash mob, made for a lively, upbeat day of fun and prosperity for the Harbor!"
Indeed the sheer variety of food, drink and entertainment options on hand made it clear there was something for everyone at Harbor Sounds this year.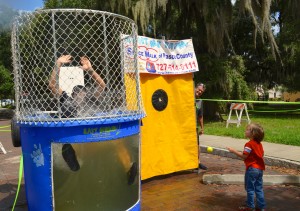 In addition to the music stages that were set up at opposite ends of Main Street as well as at the John Wilson Park Gazebo, there was a car show at the west end of the downtown district and a dunk tank – featuring a number of city officials getting wet – at the intersection of Second Avenue North.
In between more than 150 merchandise booths, carrying everything from food to art to individual sand boxes, lined the street, with musicians and street performers interspersed throughout.
One of the more popular parts of the festival, aside from seeing city commissioners getting dunked repeatedly, was a show featuring Dallas the Fire Guy and his son, renowned escape artist Nicktorious.
The duo amazed the crowds that gathered to watch them by performing amazing feats of skill and will power, including climbing a ladder in the middle of the street, juggling dangerous weapons and swallowing fire.
By the time the sun went down, interest in the music ramped up, especially when local musician Jonnie Morgan took the Gazebo stage with his band.
The group rocked the house with its lively set on what was a clear, pleasant October night, making for a perfect way to close the festival.
"All in all, once the morning showers were through, we could not have expected a better day," Petersen said.
Here's a look at some of the many entertaining sights from the 2014 Harbor Sounds Music Fest on Main:
Related: