SH City Commissioners Clash On Budget, Millage Issues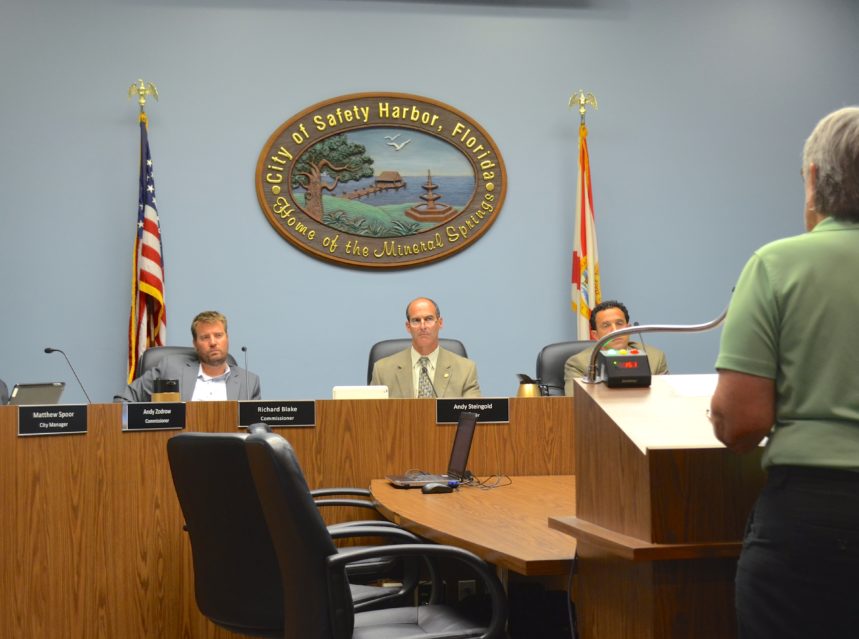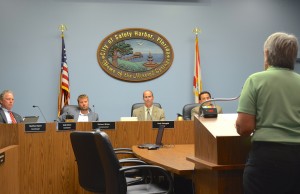 The Safety Harbor City Commission met on Wednesday night instead of Monday this week due to the Labor Day holiday, and the extra time off apparently gave the commissioners more time to rethink their positions on one important agenda item.
After unanimously agreeing to raise the millage rate, from 3.7343 to 4.0479, during a July budget workshop, two of the five commissioners – Andy Zodrow and Richard Blake – voted against the proposed hike when Resolution 2014-16 came up on first reading last night.
Their reasons for opposing the increase were different – Zodrow wants the city to explore dipping into reserve funds to pay for expenditures rather than raise the rate, while Blake said he doesn't want taxpayer money to go towards funding outside organizations.
But needing a 4/5 super majority vote in order to approve the item, and with the 13.47 percent millage increase already factored in to the tentative budget, which was to be voted on next, the commission was forced to come to a compromise and re-vote on the millage issue.
"So I guess the question is, to the two who didn't wish to proceed to go ahead with the 4.0479 rate, what you wish to do?" Mayor Andy Steingold asked after the motion to pass the resolution failed.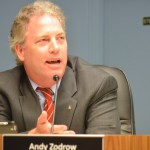 Commissioner Zodrow suggested staying with the current rate and utilizing general reserve funds to make up for any budget shortfall.
But after City Manager Matt Spoor explained that doing so would result in a budget deficit of more than $357,000, the other commissioners made it clear where they stood on that option.
"I'm not going to support anything unless the budget is balanced," Commissioner Carlos Diaz stated.
"I would echo Commissioner Diaz's sentiments," Mayor Andy Steingold said. "I don't feel comfortable taking $357,000 this year out of reserves this year not knowing how much it could exponentially jump next year."
"I definitely don't want to take $357,000 out of reserves," Vice Mayor Cliff Merz added. "I can't support that big of a number."
When Commissioner Zodrow asked how much money they would feel comfortable with pulling from reserves, Diaz replied, "I'm shooting for zero."
The commission then entertained the idea of cutting the funding for the three major expenditures that the revenue raised rom the millage increase was going towards – outside organizations, merit pay and health insurance increases for city employees, and the waterfront park project.
"I'll support a budget but without 1, 2 and 3," Mayor Steingold said. "The city can operate without those three things with last year's millage rate."
Commissioner Blake then suggested a proposal that, while not exactly popular, became the grounds for a compromise.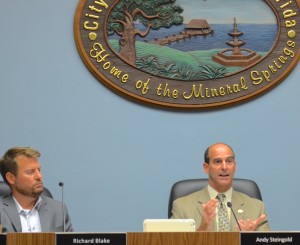 "My proposal would be to only take $26,000 from reserves rather than $53,000," he said, "and we do that by reducing the $77,000 that we're going to give to outside organizations to $50,000 and we do not designate who those funds are going to," Blake said.
Mayor Steingold and officials from the outside organizations, including the Mattie Williams Neighborhood Family Center and the Safety Harbor Chamber of Commerce, vehemently opposed Commissioner Blake's suggestion.
"I think it's pretty harsh," Mayor Steingold stated. "These organizations have served a great function in the community."
Ultimately, the commission agreed to reduce the total and pro rate the amount given to each group, paving the way for the item to pass by a vote of 4-1, with Commissioner Zodrow voicing the sole "nay" vote.
Following the second millage vote, the commission addressed the FY 2014/15 tentative budget.
That motion also took two votes to pass, first by a 4-1 margin (Blake opposed), then by 3-2 on re-vote after staff included the amendment to set the amount of funding for outside agencies at $50,000 (Steingold and Zodrow opposed.)
The City Commission will hold a second public hearing on the millage increase as well as the tentative budget on Monday, September 15 beginning at 7:30 p.m.
Related: 
Note: Commissioner Richard Blake owns the parent company of Safety Harbor Connect.com