Saftey Harbor Millage Increase, 2014/15 Budget Finally Approved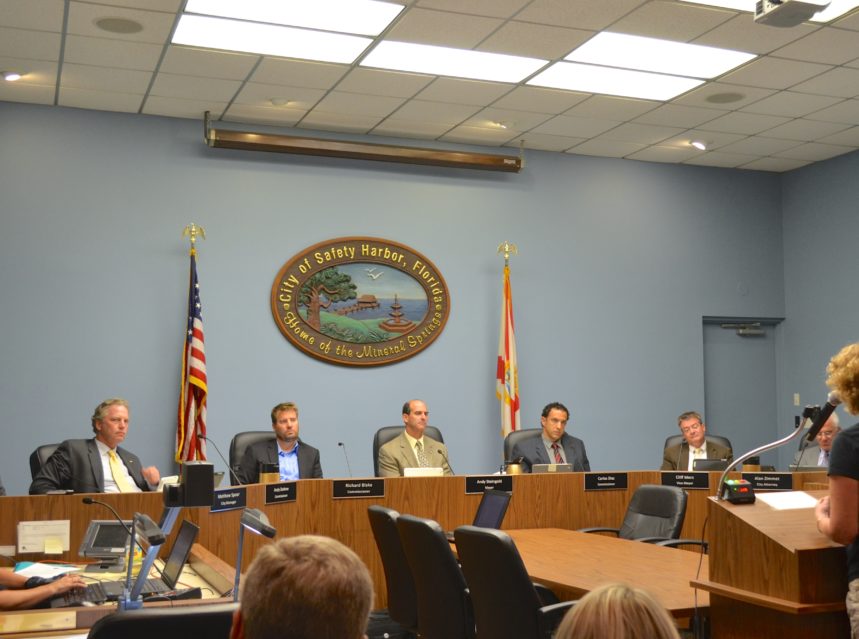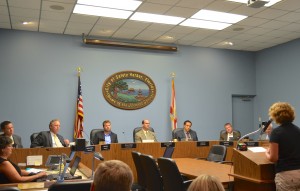 After months of workshops and meetings, discussions and debates, the Safety Harbor City Commission approved a millage rate increase and the FY 2014-15 budget on Monday night.
But as has been the case throughout much of this process, the decisions didn't come easy.
Two weeks ago the five commissioners went back and forth on the issues before eventually agreeing to raise the millage to 4.0497 and approve the proposed budget, so Monday's second and final vote on both items appeared to be mere formalities.
But while the millage increase, which will generate ad valorem revenue of $3,931,280, quickly passed by a vote of 4-1 (Commissioner Andy Zodrow voiced the lone "nay" vote), when it came time to vote on the budget, another debate broke out.
The sticking point in the city's proposed $62 million budget came down to $27,000, the amount the commission agreed to cut from funds being given to outside agencies at the previous meeting.
Mayor Andy Steingold, who voted against the budget due last time because of the issue, pleaded with his fellow commissioners on Monday night to rethink their position in regards to funding the non-profit agencies, which include the Mattie Williams Neighborhood Family Center and the Safety Harbor Chamber of Commerce.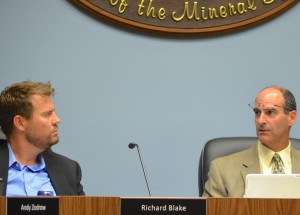 "These organizations are basically staples in many people's lives," the mayor said. "I don't see how, all of a sudden, we can decide we're too conservative to come up with $27,000 to help these organizations out."
"I mean we're spending $1.6 million dollars on a park," he added, referring to the city's waterfront park project.
"In light of the amount that's coming in that we're spending, I think it's pennies, and I think it's money well spent."
But Commissioner Rick Blake, who originally proposed the cut, reminded the mayor that had they not compromised on the budget, the millage increase would not have passed, resulting in the entire amount given to outside agencies, plus other critical funding, being eliminated.
"You came out and said you weren't going to support the four budget items that we had discussed in three meetings prior if we were not going to raise the millage rate," he said. "So we negotiated and instead of nobody getting anything, we said let's raise the taxes so that there is some money available."
"I don't feel right taking money from our residents just to give to outside organizations that don't have direct operations with the city," Blake added. "That's where we arrived at this. It was either nothing, none of the four items…or we reduce what we're going to give by 30 percent."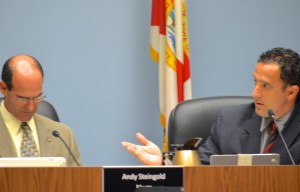 Commissioner Carlos Diaz supported Commissioner Blake's point.
"If the millage rate would not have been increased, it would've been zero funding, a total of zero," he said. "In order…to get funding for three items, we had to make a deal."
"We said in order to get the 4.04 and have a fiscally responsible government for the following year, we raise the millage rate and obviously we had to pass the budget reducing the outside agencies (funding)."
Vice Mayor Cliff Merz concurred and went one step further, calling the mayor's attempt to change opinions now "incorrect."
"What was worked out was basically an arrangement to try to get as close to a balanced budget as necessary, to set the millage rate and come up with a plan," the vice mayor said. "Coming back now and trying to make a change at this point and trying to take a stand one way or another and paint people as uncaring I think is totally incorrect."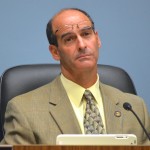 "When you make a stance, when you make a commitment you have to stick on it," he added. "You can't just move from one meeting to the next meeting. You have to take it as a package and you have to work on it together and try to do what's best for the city."
Before taking a vote, Commissioner Zodrow reiterated his position, which was to keep the millage the same and take money from the city's reserve funds to pay for large expenditures.
"I personally don't think it's fiscally irresponsible to raise taxes in Safety Harbor…when you have a pot of money that's almost $7 million dollars," he stated. "I don't know if there's another municipality in Pinellas County that has that large of reserves in their funds."
After Mayor Steingold reminded everyone to "just keep in mind, $27,000 is a drop in the bucket," the commission approved the budget by a vote of 3-2, with Zodrow and Steingold voting against it.
Related:
Ed. Note: Commissioner Rick Blake owns the parent company of Safety Harbor Connect