Safety Harbor Explores Moratorium On Removing Trees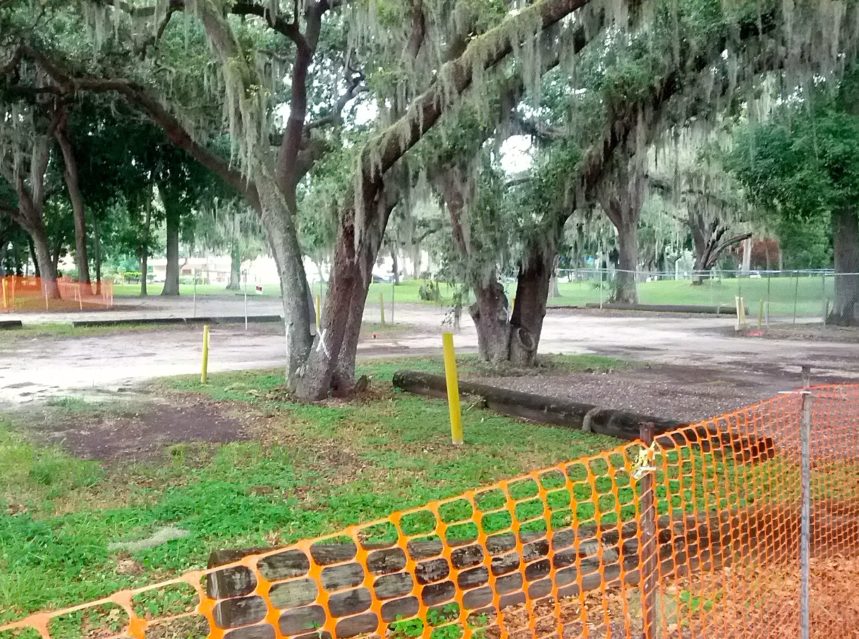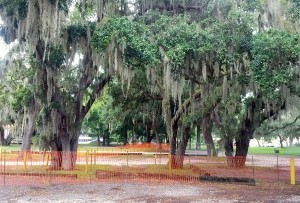 What started out Monday night as another workshop for the Safety Harbor City Commission to redefine the city's tree ordinance ended with officials deciding to explore a potential moratorium on cutting down trees in town.
After the commissioners spent nearly 90 minutes fine-tuning four focal points of the new ordinance, audience members were asked to wait until the start of the City Commission meeting that followed to speak about the issue.
But instead of commenting on minimum plantings and protected species, the talk quickly turned to the more than a dozen trees located on the Safety Harbor Spa property that have been earmarked for removal in order to make room for a new parking lot.
"I listen to you gentlemen say how concerned you are about the trees," Carol Gray said, "and I'm wondering how you can be so concerned about that when I think we have a small forest over here by the Spa that's going to be eliminated."
"I believe as our city officials that if you wanted to save those trees, you could."
Mayor Andy Steingold then offered an explanation.
"The City doesn't permit the removal of trees, except for a Grand tree," the mayor said. "The permitting is through the county."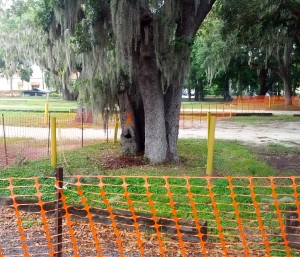 "We're concerned enough that we're trying to take a tree ordinance in-house and make it more strict in-house than the county's ordinance," he added.
"We're moving forward. We're concerned."
Barbara Hollen-Hugg took the podium next, and the always outspoken resident called for a complete moratorium on cutting down trees in town.
"I sent an email late Friday…requesting that a moratorium be put in place to stop the cutting of all trees that have not already been permitted until the new tree ordinance is in place," she said.
Mayor Steingold responded by listing a number of factors that could prevent such an action.
"I received the email and calls about a moratorium," he said. "The question is, could we legally do it, are there three votes up here to put a moratorium in place…and are there any exceptions to the moratorium, such a hazardous tree?"
City Attorney Alan Zimmet explained that it would most likely take 90-120 days to get the tree ordinance finalized, and at least 60 days to get a moratorium in place.
But he said he would look into the legality of such an action if the commission wished to go in that direction
Mayor Steingold then asked his fellow commissioners how they felt about a moratorium, and two of the remaining four said they were in favor of city staff researching it further.
"I wouldn't have any problem with Mr. Zimmet looking into it a little further," Vice Mayor Cliff Merz said.
"I recognize that there would be a lot of hurdles," Commissioner Andy Zodrow added, "and based on that, I guess I would go with what Commissioner Merz says – look into it and come back to us in a few weeks and we can talk about it then."
Although Commissioner Rick Blake said he had no desire to enact a moratorium, and Commission Carlos Diaz expressed concern over penalizing homeowners who "are doing things the right way," the consensus led to Zimmet saying he would have a report on the matter ready in time for the October 6 commission meeting.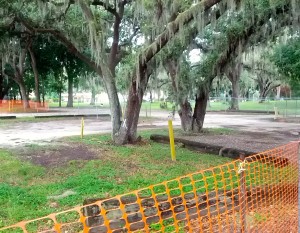 At the conclusion of the meeting, City Manager Matt Spoor explained the situation at the spa.
He said that 14 trees have been permitted for removal so far, that five grand oaks on the site will be protected and 13 trees will be replanted.
He also at the the spa owners would be meeting with county officials again soon to discuss the possibility of removing more trees on the lot.
This information led the commissioners to direct Spoor to write a letter to the owner of the spa asking him to reconsider.
"I have no problem sending a letter to Mr. Touloumis requesting that he try to minimize the number of trees he removes," Mayor Steingold said.
"I mean he's going to do what he wants…but I think a letter would help."
Related:
 Ed. Note: Commissioner Rick Blake owns the parent company of Safety Harbor Connect.