Safety Harbor Tool Library Needs Donations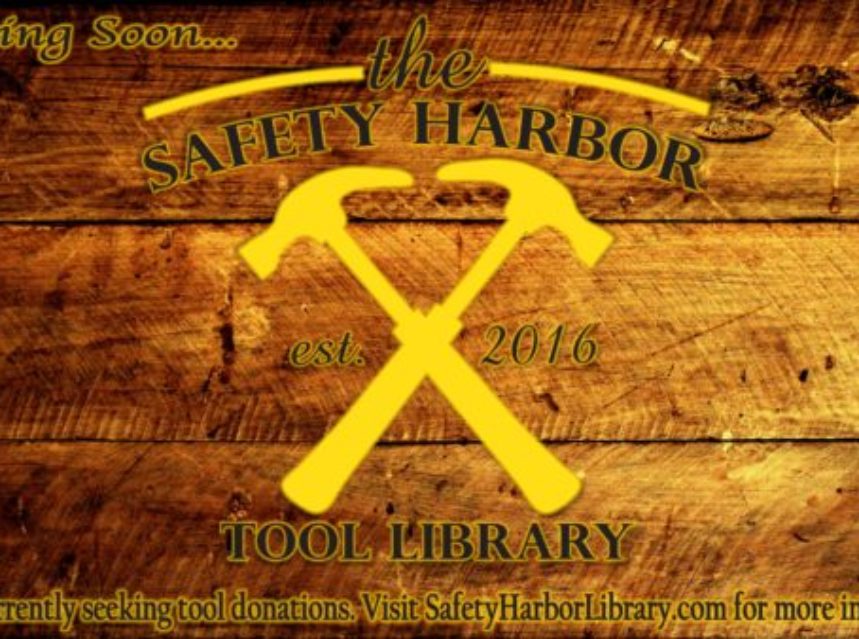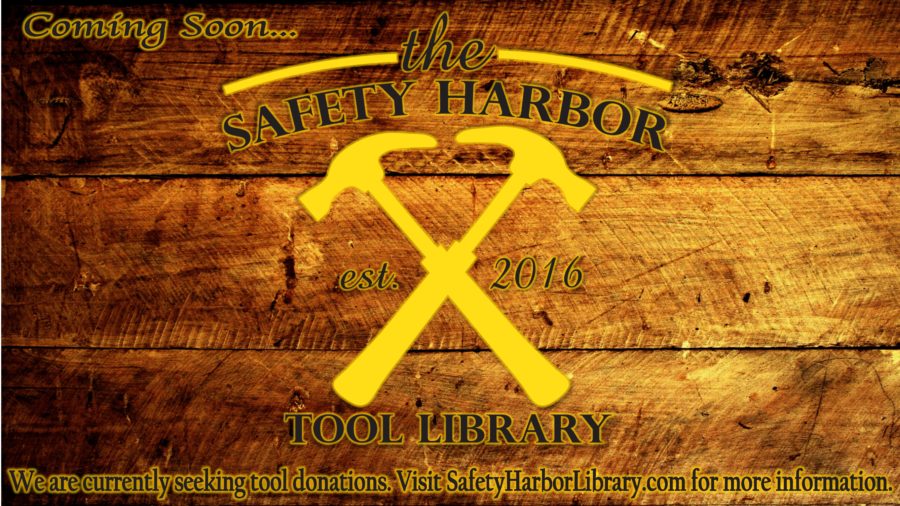 The Safety Harbor Public Library is starting a Tool Lending Library and requests tool donations. We need your quality, working condition, hand or electric tools you no longer use. (No gas powered tools, please.)  We want all residents to have access to quality tools at no cost.  We hope to have the Tool Library open and ready for business in mid-October.
We are looking for any type of home, garden, or garage tool you believe the community would like to use. If you have the original manual, please include it with your donation. After tools are donated, we will evaluate and determine if they are safe and usable. We are accepting most corded power tools, plus the basics like extension cords, and consumables like sandpaper and weed-whacker string. If you're looking to make space in your garage, just let us know!  We can put those tools to great use. The average power drill is used only fifteen minutes in its lifetime. The posthole digger you needed for that one project is probably still sitting in the corner of your garage in cobwebs! It makes sense to share.
We request donations of the following items or other quality tools you have available. Tools may be dropped off during normal library business hours.  Pickups can be arranged by emailing:  shplref@cityofsafetyharbor.com or calling 727-724-1515 x4106 (Lisa).  Thank you for your support!
We need:  Axe, Amp Meter, Aerator (garden), Awl, Bike Repair Stand, Bike Repair Tools, Bolt Cutters, Bow Saw, Buffer (10″), Carpenter's Square, Caulk Gun, Channel Locks, Chisels, Circuit Tester, "C" Clamps, Conduit Bender, Dremel, Files, Framing Square, Garden Tools (hoe, fork…), Garden Shears/Clippers, Hacksaw, Hammers (all sizes), Hand Pruner, Hedge Trimmer, Ladders (all sizes), Lawn Edger, Level, Miter Saw, Miter Box, Nail Puller, Palm Sander, Painting Supplies, Pipe Cutter, Pitch Fork, Plane, Pliers, Plumbing Snake, Pole Pruner, Posthole Digger, Pressure Washer, Putty knife, Rakes, Router, Safety Glasses, Sander (belt), Saw Horses, Saw, Circular Saw/ Jig, Screening Tool, Screwdrivers, Shovels, Sledge Hammer, Soldering Gun, Spreader, Shovels, Stapler, Tile Cutter, Tubing Cutter, Vise Grips, Wheelbarrow, Wire Stripper, Wrenches