Safety Harbor Library Foundation's 2014 Chair-ity Fundraiser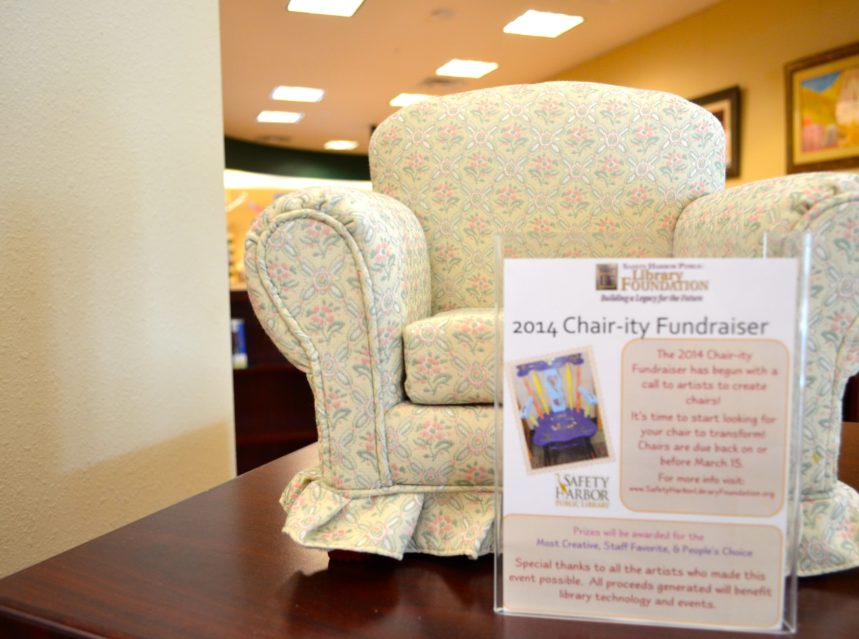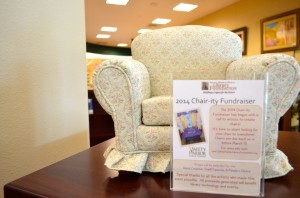 The Safety Harbor Public Library always has numerous fun events going on at any given time, from programs to performances by the Players of Safety Harbor.
But one of the coolest has to be the Safety Harbor Library Foundation's Chair-ty Fundraiser, which combines furniture, art and entertainment while raising money for the nonprofit organization.
People from all over the Tampa Bay decorate old chairs that were donated to the library, and then patrons can buy raffle tickets to try and win their favorite entires. The winners will be announced at a ceremony at the end of the monthlong event on Friday, April 18.
"Last year we displayed 22 chairs for two weeks, and we made $1,200," library director Lisa Kothe told Safety Harbor Connect. "This year we are making it last four weeks, and we hope to get at least 15 chairs, probably more."
"All the proceeds are going towards digitizing our old Safety Harbor Heralds," she added. "So this is all for the cause of preserving the history of the city."
Kothe said most of the chairs have already been dropped off and claimed by artists or organizations.
She said some of the decorators include Starbucks, the North Pinellas Women's Club, members of the SHAMc collective, as well as individuals and artists from outside Safety Harbor.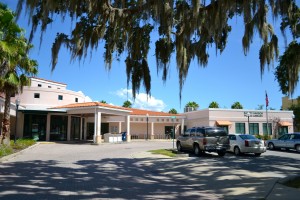 "A lot of people from outside the community are participating this year," Kothe said. "It definitely seems to be more widespread."
Once the chairs are decorated, they will be placed on display at the library beginning on Monday, March 16.
Patrons can then purchase tickets for $1.00 apiece or six for $5.00 and place those stubs in a bag in front of their favorite chair.
On (Third) Friday, April 18, foundation officials will announce the winners at an awards ceremony, followed by a community drum circle, under the Baranoff Oak.
"It really is a lot of fun," Kothe said. "And it's for a great cause."
For more information on the Safety Harbor Library Foundation's Second Annual Chair-ity fundraiser, visit the organization's website, or contact the library at 727-724-1525. Also, check out this tee shirt campaign to raise money for the library's Safety Harbor Herald digitization project.