Safety Harbor To Host Regional Little League Tournament This Weekend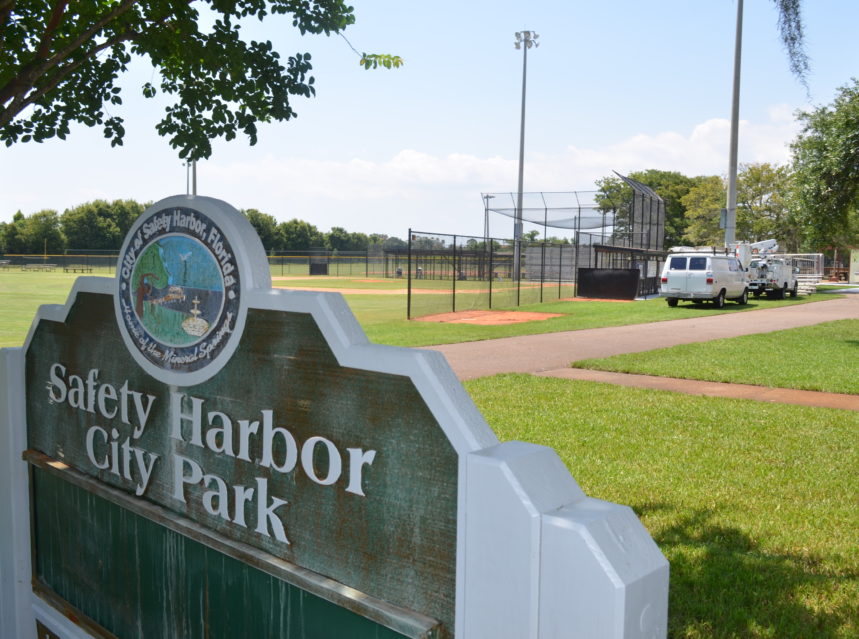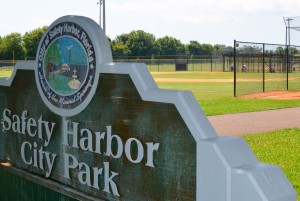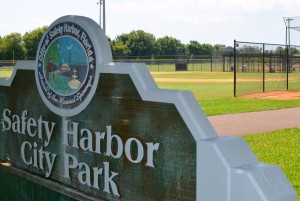 For millions of Little League players worldwide, making it to the World Series represents the pinnacle of their young baseball lives.
This year, the road to that peak runs right through Safety Harbor.
Beginning Saturday, August 2, Safety Harbor City Park will play host to the Southeast Region Senior League Baseball tournament, featuring seven championship teams from the southeastern United States, including a local squad from nearby Greater Largo Little League.
"We got a call from our league president in June asking if we wanted to host the tournament, and I said, 'Sure, let's do it!'" Safety Harbor leisure services director Andrea Norwood told Safety Harbor Connect.com.
"To get Safety Harbor on the (Little League) map at this level is pretty tremendous," she added. "The recognition for our field and our community is great for us."
The tournament features senior division (ages 15-16) championship teams from seven states: Florida, Tennessee, Georgia, North Carolina, South Carolina, Virginia and West Virginia.
The event kicks off Friday evening at six with opening ceremonies featuring a barbecue, live music and home run hitting contest, and the first game, Largo vs. West Virginia, is scheduled for Saturday morning at 9:00 a.m. (You can view the entire schedule here).
Norwood said they are expecting hundreds of players, coaches and family members flooding into town over the course of the six-day event.
"With the seven teams we estimate about 120 players and coaches, plus another 500-700 fans and family," she said. "But with Largo in it, we expect to have even more."
Speaking of Largo, officials for the district of the team that plays its home games less than 10 miles from City Park are working hard to accommodate all the requirements that go along with hosting the tournament.
While the Clearwater Threshers are treating all the players and coaches to dinner at Bright House Field on Saturday night, GLLL president and Florida District 12 official Dottie Mazzucco said the district is responsible for feeding for clubs the rest of the tournament.
"District 12 is hosting the tournament, so each of the 12 teams in the district has to feed all seven of the teams once," she explained. "That means supplying food and drink for approximately 125-130 people each time."
Mazzucco said Safety Harbor officials have been generous in allowing them to use the community center, but she is currently soliciting donations from any individual or business that wants to help out.
"We're looking for people to donate paper plates, napkins, cups, waters, sports drinks, desserts, gift cards, anything they can donate would be a big help," she said. "It's going to cost District 12 around $15,000, for hotel rooms, meals, umpire fees, etc…so we need all the help we can get."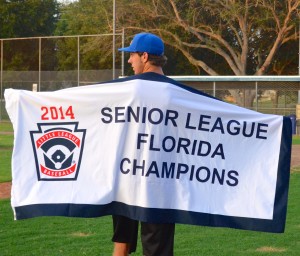 Although hosting the event might be daunting, playing the most meaningful games of a season in your own backyard is considered a bonus for Largo players and coaches.
According to Greater Largo Little League manager Dan Guido, the "home field advantage" this week will be a nice change of pace following a wild trip to Cocoa Beach for states last weekend.
"We won four games in three days, including one postponement plus a five-hour severe weather delay that featured a tornado warning," Guido, whose team is 9-1 in the postseason, said during practice on Tuesday.
"It was a long weekend, to say the least," he added. "So to be able to travel right up the road to play in the regional finals, that's a huge plus for us as we try to win this thing."
For more information on the 2014 Senior League Baseball Tournament, visit the Florida District 12 website.
To follow the progress of the Greater Largo Little League team as it attempts to reach the Little League World Series, visit the league's Facebook page.