Safety Harbor Election Candidate Profile: Andrew "Andy" Zodrow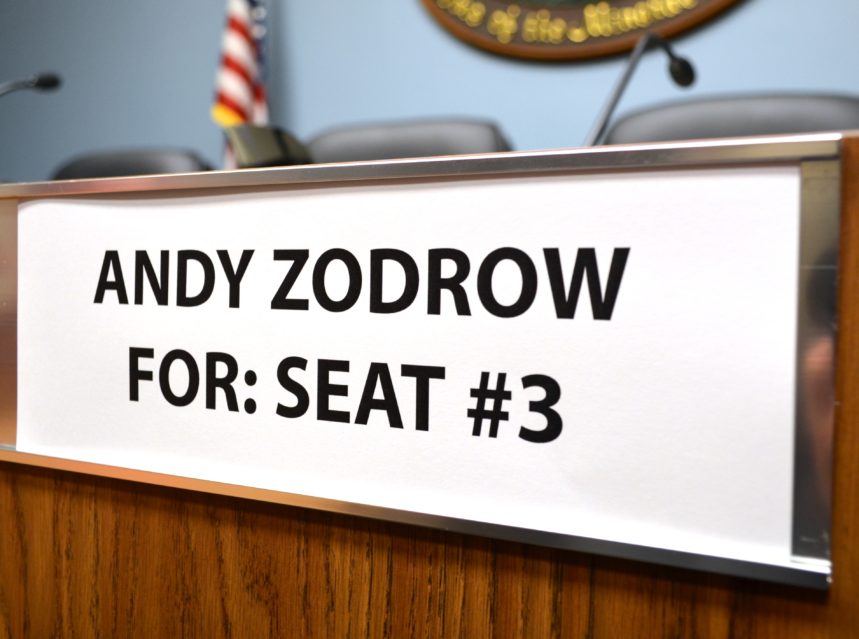 This is one of seven 2014 Safety Harbor municipal election candidate profiles conducted by Safety Harbor Connect. The city election will take place on Tuesday, March 11. There is a candidate forum on Wednesday, Jan. 29 at City Hall.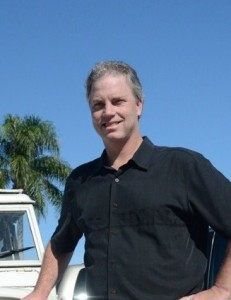 Bio:
Name: T. Andrew Zodrow (ballot "Andy" Zodrow)
Running for: Commission Seat #3
Age: 44 years old
Birthplace: Flint, Michigan, raised in Chagrin Falls, Ohio.
Lived in Safety Harbor Since: 1994
Employment: Environmental attorney, Juris Doctor received December 1995 "Stetson University – College of Law"; Hearne Graziano & Nader, P.A. (1997); Senior Assistant Counsel – Florida Department of Environmental Protection (1997 – 2000); Assistant Counsel – Environmental Protection Commission of Hillsborough County (2000-present).
Elected Office History: None
Volunteer/Organizations: Member of the Florida Bar's Environmental and Land Use Law section; Florida Assoc. of Environmental Professionals; Tampa Bay Assoc. of Environmental Professionals; assisted in international environmental related projects, including applications for World Heritage sites.
Five Questions Regarding Your Candidacy:
1. What made you decide to run for office?
I decided to run for office as I am interested in getting more involved with the community and the future land-use decisions being made.  Having two children at the public elementary school has started getting me involved in the community and I think I can be most effective as a Commissioner.  I have significant experience dealing with local government and have provided legal representation for many years so I feel I am very qualified to be a City Commissioner.
2. What part of your personal or professional experiences make you suited for public office?
I have worked in front of and provided legal representation to the Hillsborough County Board of County Commissioners, acting as the Environmental Protection Commission of Hillsborough County, for the last 14 years.  I have also had extensive work in front of other local governments as my current employer also has jurisdictions over activities in the City of Tampa, the City of Temple Terrace, and the City of Plant City.  This work involves both land-use and environmental matters.  During my tenure at the Department of Environmental Protection I routinely spoke in front of various local governments throughout the State on environmental matters.
3.  What do you think are the biggest issues affecting the community today and where do you stand on them?
The biggest issues affecting the community currently are (1) balancing a budget and maintaining the level of services the residents expect; and (2) developing the City in a manner that represents the vision of the residents, i.e., in a thoughtful and appropriate manner that provides for community development but maintains the aesthetics and quality of life the residents enjoy.  For the first issue, I would like to encourage the City to seek alternative sources of revenue, such as grants, to lessen the burden on the ad valorem taxpayers.  For the second issue, the proper and appropriate future development of the City is an important issue for many residents.  My platform is to ensure that the voice of the residents be heard regarding such issues as the future development of the waterfront. I will also ensure that future developments be approved in a manner that are consistent with the adopted Comprehensive Plan.
I would like to develop the City's new waterfront in a thoughtful and appropriate manner. I look to ensure that the residents' voices are heard and that any development be done in an aesthetic and responsible manner.  I am opposed to the construction of a parking garage in the marina or waterfront area. A more personal issue for me, as a boater, is ensuring the continued access to Tampa Bay for all residents by means of the municipal boat ramp.
4. What are your goals for the City and the Commission if you were elected?
One of my goals, apart from the above, will involve my significant experience dealing with floodplain management activities.  I would like to see the City get more involved in the current federal legislation on the National Flood Insurance Program.  That program allows deductions in residents' flood insurance premiums where the local government has adopted flood management activities that exceed the federal standards.  The City of Safety Harbor is currently at a level 7 on the Community Rating System.  It will be a goal of mine to move our rating to a rate of 6 or less to further reduce flood insurance premiums.  This is especially true in light of the recent amendments to the federal program wherein new property owners lose any grandfathering and the significantly increased rates begin immediately.   This federal legislation has created a significant problem that has adversely affected property owners and the impacts ultimately affect the entire Pinellas County real estate market.  It will be a goal of mine to make the residents comments and concerns heard by our federal legislators.
Also, I would like to look at encouraging the City to seek grants and alternative sources of income to replace ad valorum tax funding.  Through these additional sources of income and fiscal responsibility, I would like to re-establish the two-day a week garbage pickup and maintain the dog waste stations in the City.
As your Commissioner, I will encourage the City to aggressively market the downtown area for new business by utilizing its unique and historic atmosphere.
5. Any additional thoughts or comments?
I will provide an independent fresh look at the issues affecting our community.  I promise to represent the will of the people rather than solely those of any special interest groups.  That will be my primary guide for decision making for the future of Safety Harbor.