Safety Harbor City Commission to honor Parts of Paris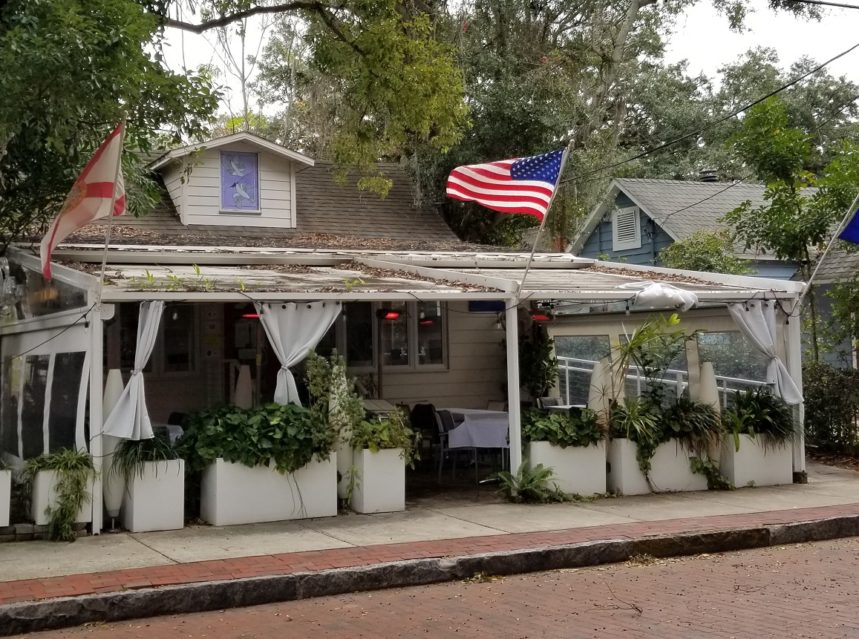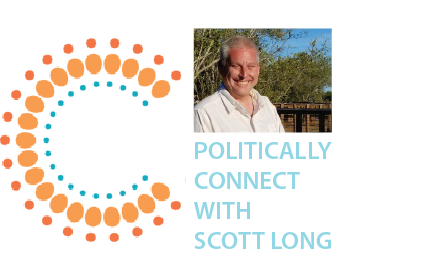 The Safety Harbor City Commission will honor Parts of Paris, one of the restaurants that has put the city on the dining map, during its meeting Tuesday before turning its attention to discussing code amendment changes.
This week's meeting, held on Tuesday instead of Monday because City Hall is closed in observance of Dr. Martin Luther King Jr. Day, will begin at 7 p.m. Here is the link to the agenda, with additional material, known as "backup," available via the hyperlink on each item: http://safetyharbor.granicus.com/GeneratedAgendaViewer.php?view_id=6&event_id=1661.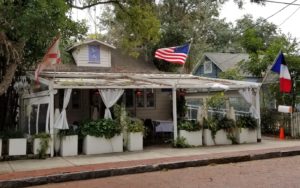 Parts of Paris has been honored with a 2018 Florida Trend Golden Spoon Award. The awards, first doled out 50 years ago, are annually bestowed on roughly 100 Florida restaurants that have, according to the Golden Spoon website, "demonstrated consistency in high standards and longevity, usually earned after three years in business or more."
The meatier portion of Tuesday's meeting will include seeking Commission feedback on which suggested code amendment changes it would like to pursue. The list of 33 suggestions came from the city's Technical Review Committee, city staff, the Planning & Zoning Committee and the public, and include:
Technical Review Committee:

Changes concerning inoperative vehicles, abandoned and vacant structures, recreational vehicles, exterior structure maintenance, open burning permits, excessive noise, temporary signs and utility locations.

City staff:

Changes concerning accessory structures and dwellings, impervious surface ratios, the city's wetlands map, hotel locations, bed and breakfast use, destination resort setbacks, maximum lot coverage, sign code exemptions and wall-mounted signs, density and intensity and transient accommodation definitions, application review fees, artificial turf, sidewalk and alley clear zones and mobile homes.

Planning & Zoning Committee:

Secondary front yard setbacks, site plan major modifications, agency name updates and sidewalk waiver criteria.

Public:

Brewery regulations and a sidewalk fee-in-lieu.  
The specific changes sought and the justification for each can be found in the backup material at the agenda link above.
SECOND READINGS
Ordinances or changes to city code require two hearings before the City Commission.
Allowing mechanical equipment in secondary front yards: Commission voted 5-0 on first reading in favor of a proposed change to the city's Comprehensive Zoning and Land Development Code that would allow residents to keep mechanical equipment, such as propane tanks and generators, in a secondary front yard if they are behind opaque screening. A change to city code in 2009 forbids this equipment in a front yard, but residents who have corner lots technically have two front yards, even though most people would consider the second front yard a side yard. The city's Planning & Zoning Board unanimously recommended approval, as long as the screening is one foot higher than the equipment and no higher than six feet.
ALSO ON THE AGENDA …
Impervious surface ratio feedback: In August, Commission asked city staff to provide more information on ratio limits on impervious surfaces, which are surfaces that reduce or prevent the absorption of stormwater. Commission will get a presentation from city staff and will be asked for direction on any changes it would like to see.
Approval of Superhero 5K Run: The Guardian ad Litem Foundation of Tampa Bay is seeking approval to host a 5K run on the Commission's approved 5K route on Oct. 12.
Safety Harbor Wine Festival check presentations: Kiwanis Club of Safety Harbor, Mattie Williams Neighborhood Family Center, Safety Harbor Museum of Regional History, Embracing Life Through Love, the Safety Harbor Public Library Foundation and Safety Harbor Partners in Progress Youth Scholarship Fund will receive proceeds from the city's annual wine festival.
Consent agenda: Items expected to have little debate, such as approval of the last meeting's minutes and most contracts, are included en masse in the consent agenda, though any Commissioner can ask for any item to be considered separately. This meeting's consent agenda includes approving a contract with Kamminga & Roodvoets to replace a sanitary sewer and force main, buying bunker gear for the Fire Department and renewing a licensing contract with CDW Government LLC.
HOW TO PARTICIPATE
Attend the meeting: The meeting starts at 7 p.m. at City Hall, 750 Main St. Meetings typically run from 1.5 to three hours. Residents are given the opportunity to speak on all agenda items, except for presentations and consent agenda items. Come forward when asked by the mayor, state your name and address, and you'll be given three minutes to address the Commission. For any issues not on the agenda, or any item that is on the consent agenda, residents get three minutes to speak at the beginning of the meeting during "Audience to be Heard."  
Watch from home: Meetings are live-streamed to the city's website at http://cityofsafetyharbor.com/557/Streaming-Media. The following day, a video of the meeting is posted for residents to watch.
Contact your Commissioners in advance by leaving them a message at City Hall at (727) 724-1555 or emailing them:
Mayor Joe Ayoub – jayoub@cityofsafetyharbor.com
Vice Mayor Carlos Diaz – cdiaz@cityofsafetyharbor.com
Commissioner Cliff Merz – cmerz@cityofsafetyharbor.com
Commissioner Andy Zodrow – azodrow@cityofsafetyharbor.com
Commissioner Nancy Besore – nbesore@cityofsafetyharbor.com