Progress is Steady at Bay to Bay Building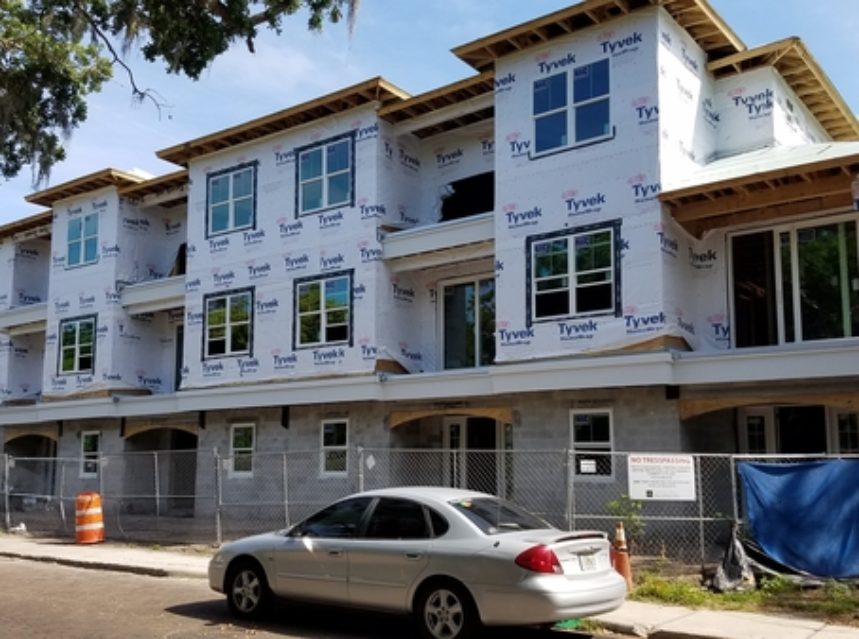 The hammers, trucks and cranes indicate construction is swift on Main Street and 2nd Avenue North. And when Joe Faw, the co-owner of Bay to Bay Properties, LLC provides us his most recent status update he states assuredly, "the dust will settle," this upcoming summer on the commercial project.
The site is soon to be the home to three stories of vibrant commercial action and a luxury apartment building in downtown Safety Harbor. Bay to Bay Properties will be establishing their more permanent and spacious office location in the top two stories of the building facing Main Street, moving from their current location on 2nd Street South. Also, set to open in the summer will be two restaurants on the first floor level, and an additional juice bar and eatery on the second floor.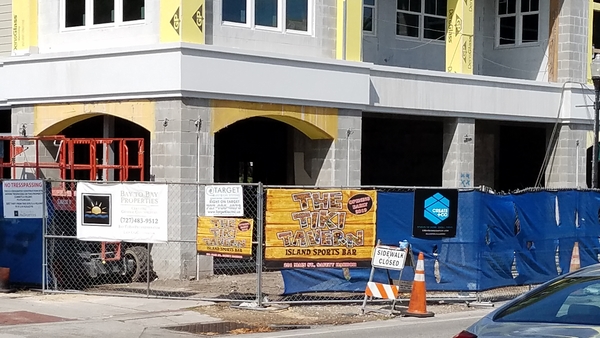 Each dining concept varies from the next, and will provide Safety Harbor residents with never before seen options. The Tiki Tavern's sign has been posted since the early stages of construction and they frequently post exciting messages on their social media page, touting itself as an "Island Sports Bar" announcing anything from building progress to holiday fun. While the Water Oak Grill, a new notion from experienced restaurateurs behind local favorites such as the Olde Bay Cafe & Dunedin Fish Market, appears to be quieter about their future menu of seafood and steaks. They will be located on the southeast corner, closest to 2nd Avenue North.
The third, and most recently announced establishment is karma juice bar and eatery. They will be located on the second floor, but separate from the Bay to Bay offices and still conveniently accessible through a stairwell, an elevator and Main Street entrances.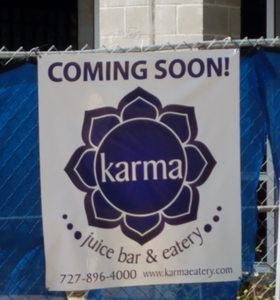 This will be the third location for karma, as they already have two others in downtown Clearwater and in St. Petersburg. Based on their current locations' offerings, their fare seems fresh, light and full of health-conscious options.
Behind the commercial property will stand the 24 well-appointed apartments, each one leased and managed by local Realtor, Donna Nettestad from the Remax/Realtec group. Most of the floor plans have two beds and two baths, with a sprinkle of one bed, one bath options, as well. All of the apartments will have the fine modern finishings one would expect when living in a downtown setting; such as stainless steel appliances, chrome plumbing fixtures, granite countertops and solid wood cabinets in white. They are currently advertised in the Coming Soon section on Zillow.com and boast they will allow the occupant a lifestyle where one can just "close the door and go without having to worry about the upkeep and maintenance". Nettestad and her associates are currently setting appointments with prospective residents to discuss further details and believe tenants should expect an early August move in date.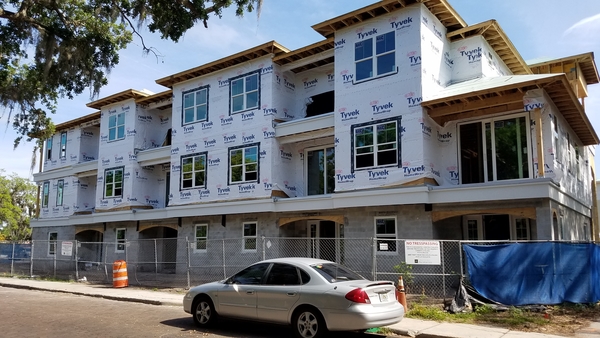 "Right now there is a good vibrancy associated with downtown in general, and this is only going to add to it," Faw states. "We're looking forward to letting the dust settle and seeing the finished product." Sounds like a great plan, Mr. Faw, thank you for keeping us posted!