New Organization Aims to Preserve, Promote Safety Harbor History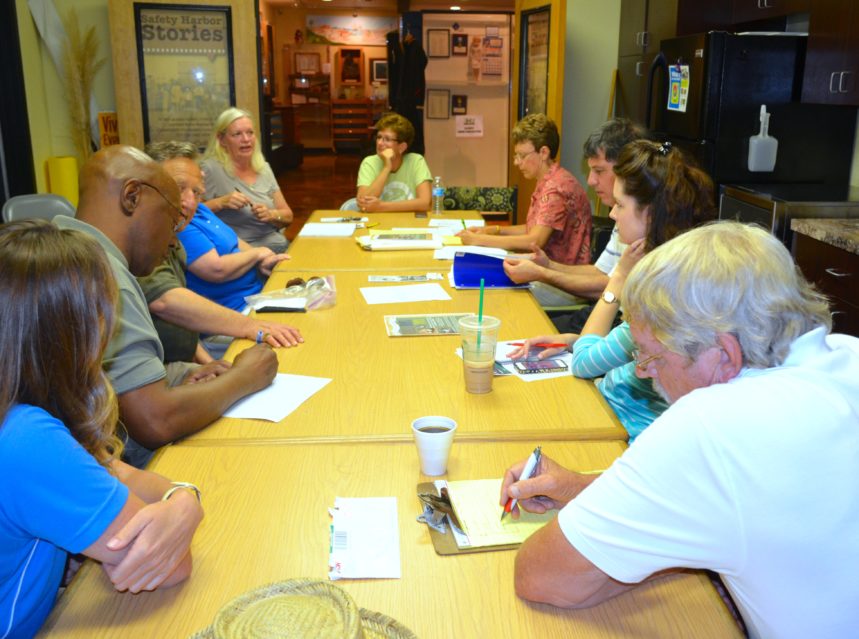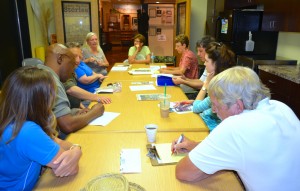 With a nickname like "The Hidden Jewel of Tampa Bay," it's no surprise many people aren't aware that Safety Harbor is a city with a rich history.
Odette Philippe introducing grapefruits and other citrus products to the area; mineral springs located under the Safety Harbor Spa; and the Baranoff oak tree, one of the oldest living live oaks in Pinellas County, are just a few examples of people, places and things that have great historical significance here in the Harbor.
Recently, a group of volunteers made up of city employees, artists, authors and activists formed the Safety Harbor Historical Society, with the intent of preserving and promoting many of the city's important historical elements.
"The Safety Harbor Historical Society is an all-volunteer organization whose purpose is to augment the Safety Harbor Museum and Cultural Center's efforts to provide public outreach to the community on events of educational and historical significance," organization founder Carol Zieres told Safety Harbor Connect.
"The Historical Society meetings are open to anyone who has an interest in the history of our city, and is willing to participate and/or volunteer to help organize Historical Society-sponsored events."
Said events, like the Old Fashioned Barbecue Picnic scheduled for this September, are a big part of what the organization is doing, in part because they will help raise money for its other projects.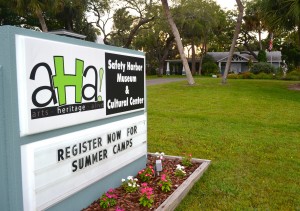 Currently those projects include a plan to place markers on at least 10 historical sites in town, as well as create a "stepping-stone" path made up of mosaic and/or painted tiles that depict milestones of the area's history.
"The historical markers are one such project that the HS is currently working through partnership with the City for funding to recognize buildings of historical significance, such as the former Francis and St. James Hotels, the Chamber of Commerce, the old train depot (now the American Legion), the First Library (currently the Harbor Arts Studio), Baranoff Oak Tree, etc.," Zieres explained.
"Another project we have discussed collectively as a group is to create historical mosaic tiles and stepping stones to commemorate "milestones" reflecting a timeline of Florida history."
Historical Society member Joe Caisse expanded on the importance of the mosaic project.
"City residents and visitors will be able to walk by various locations and instantly learn the history behind many of Safety Harbor's buildings and sites," he said via email.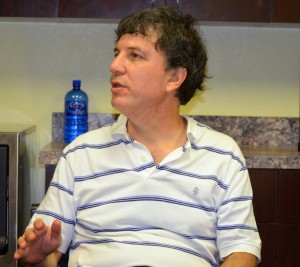 "The stories written on these historical markers will help make Safety Harbor's unique history come alive for everyone who passes by."
The latest incarnation of the city's historical society – there have been others in the past – couldn't be coming at a more ideal time.
With the release of a book detailing the history of the town, the addition of historical walking tours downtown and the influx of visitors coming to the city thanks to the new Jolley Trolley extension, members believe the time is right to start accentuating Safety Harbor's history.
"In the past year alone, Warren and I were able to write our book because there was a demand for one," Laura Kepner, co-author of  "A Brief History of Safety Harbor, Florida," said. "Laura Dent started her historical walking tours, and the Chamber building now has a mural depicting historical figures and city lore."
"I've noticed a definite increase and sense of pride in our city's history – from lifelong residents whose grandparents lived here to new residents."
For more information on the Safety Harbor Historical Society, including becoming a member, visit the organization's Facebook page or contact Carol Zieres via email at czieres906@aol.com.
Related: