Mayor Steingold addresses interactive fountain questions, concerns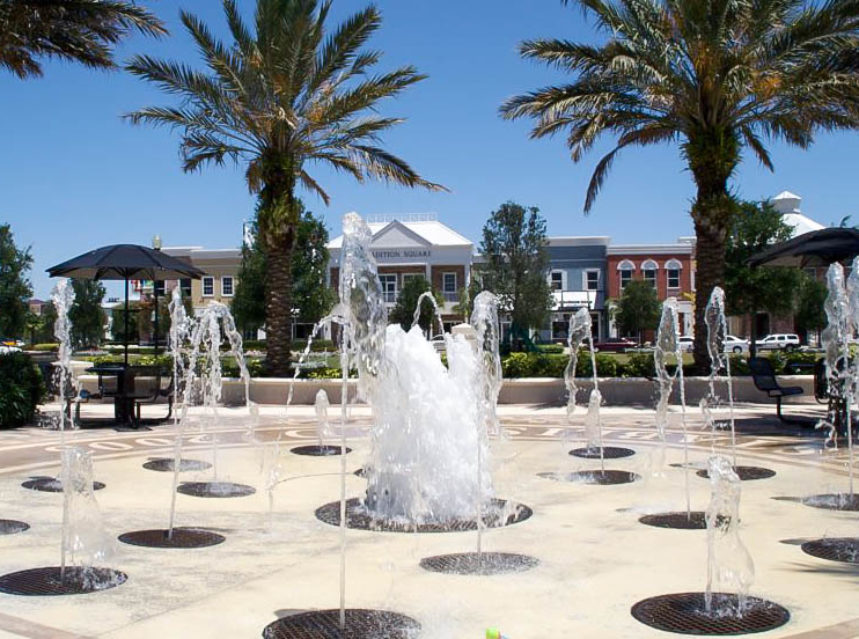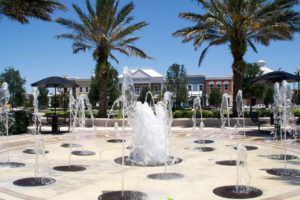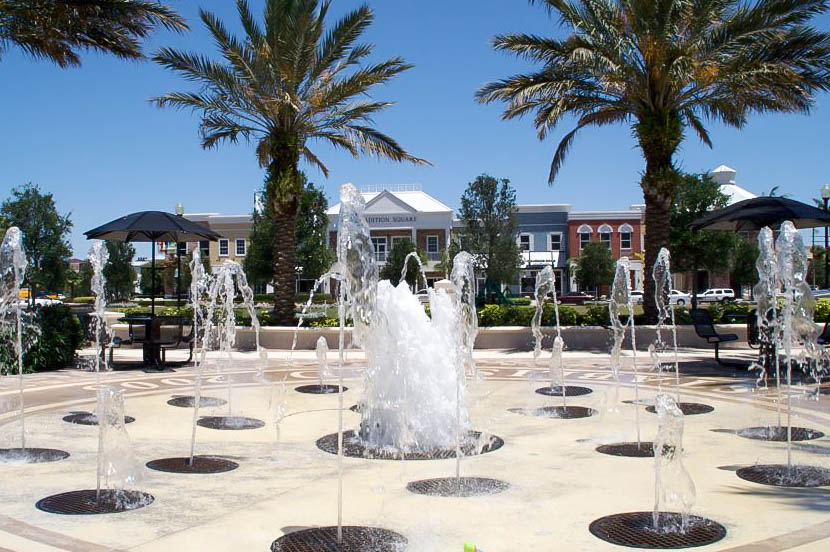 While the City of Safety has come down with a serious case of Pokemon GO fever, Mayor Andy Steingold's idea to build an interactive fountain at the marina has also been causing quite a stir in town.
After reiterating his desire to build the in-ground water feature as a complimentary attraction to the under-development Waterfront Park last month, many residents weighed in on the idea, with a majority of Safety Harbor Connect readers voicing support, and a small, but vocal, minority speaking out against the mayor's plan.
Along with the comments came a number of questions about the proposal—the projected cost of designing, building and maintaining the fountain; concerns about safety and liability; even the purpose of such a feature—from residents as well as Steingold's fellow city commissioners, leading the mayor to address the inquiries during the commission meeting earlier this week.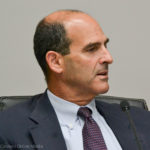 "I guess the question is (about) bringing a water element to Safety Harbor," Steingold said during his Commission Report on Monday night. "And the idea that I had in order to try and build around was to have an interactive fountain."
"An interactive fountain is a fountain which kids can go play, adults can go play, bikers, runners, whoever, on a hot day coming through, and it's a fountain, not necessarily a splash pad or a splash park."
The mayor said that liability factors are the same as any public place or attraction, and he went on to explain his reasons for bringing such a feature to the city's waterfront area, as opposed to a public pool or splash pad.
"I think that a splash pad or splash park would be very intensive as far as maintenance," he said, adding, "I think a pool is outrageous as far as an expense to maintain, let alone build."
"I think that a water element, not just for people passing through, but a water element for citizens, so it gives them an excuse to go down there and cool off. You want to have something to interact with at the park instead of just a park on a hot day with no shade."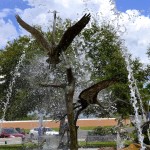 Steingold said he did a quick Google search of the cost to build a small, circular in-ground interactive fountain similar to the Tradition Fountain in Jensen Beach, Florida, and he admitted it wouldn't be cheap.
"We're probably talking about a half a million dollars to put in a fountain the size of a round logo, the size of the fountain, or maybe a little bit larger, than the nature fountain that's there now," he said, referring to the fountain that currently sits at the entrance to the marina.
"How expensive it is to maintain, I don't know. We can have Mr. (City Manager Matt) Spoor research what the costs would be so we're not just precluding it."
While his fellow commissioners backed the mayor's proposal, for the most part, they also requested more information about the expenses and upkeep associated with it, and whether the fountain could be adapted to include more features.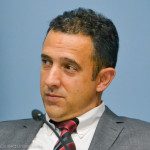 "I definitely agree the Waterfront Park needs some kind of attraction other than Pokemon," Commissioner Carlos Diaz said, half-jokingly. "Pokemon is only going to last so long, and I agree people need to cool off and I think if there's something there, people will intend to drive that way to go and relax more at the park."
"I was looking at something a little more downscale," he added. "Like a sprayer where people could actually run through and get sprayed, those misters."
"When we capture the water is my concern," Commissioner Cliff Merz said. "If you're in a situation where the water sprays, that's different than when you have to capture it, clean it and maintain it."
"So what I would like to see is…not only just the cost to put it in, but the operation and maintenance type costs."
"That's exactly my thoughts. I'm not against a water feature, I'm against the concerns," Commissioner Janet Hooper said, adding, "It's a safety thing."
Ultimately the commission directed the city manager to do some research on the subject, and he agreed to present his findings during the upcoming Capital Improvement Projects work session on September 6.
However, Spoor cautioned the commission that some work would need to be done in order to free up funds for the proposed fountain.
"Right now there is no funding in the five-year CIP for this," he said. "So there's two things here—one is yes, the research, and the other is earmarking some funding sooner than 2020 to begin to do something."
"So let's bring all that back to you for your workshop in September, and then let's have this discussion…and look at the overall big picture and see when we're going to have funding for this."
Related content: