Kids can Learn and Play this Summer at the Safety Harbor Public Library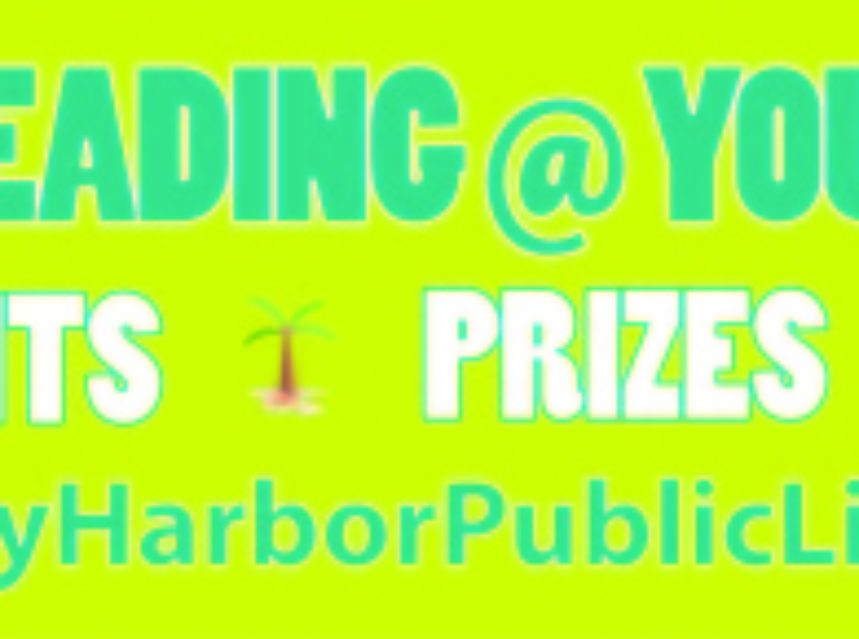 School is out next week and summer at the Library means kids programs galore, summer reading, and beating the heat with a good book. Readers of all ages will explore all things underground this summer as Safety Harbor Public Library presents "Every Hero Has a Story" during their summer library program. Activities include superhero costume contests, the Superhero Academy, games, Zumba, art projects, yoga, science and engineering experiments, and more.
The 2015 Summer Reading Program is open to youth, preschool through young adult, with programs, prize drawings, story times, reading clubs, and more. Families are invited to join the Read-to-Me portion of the program. Get your Summer Reading Logs and get ready to read, have fun and earn prizes!
Summer Reading Kickoff Party: Monday, June 8, 1:00-3:00 pm. Celebrate reading with this year's theme, "Every Hero Has a Story." Free book give-away, games, crafts and snacks. Get your Summer Reading Logs and get ready to read, have fun and earn prizes! If you can't make it, you can pick up your log in the youth department.
End-of-Summer Reading Party: Saturday, August 1, 2:00-4:00 pm. Celebrate the end of the summer reading program with a carnival style party, complete with games, balloon artists, and face painting.
Superhero Academy: Mondays, June 15-July 27, 1:00 pm. Ages 4-10. Enjoy stories, crafts, and games as you practice your superhero powers! Registration Required
Superheroes vs. Villains Costume Contest & Family Program: June 27, 1:00-4:00 pm. An afternoon of superhero crafts, games, and snacks. Wear your favorite hero or villain costume for a chance to win tickets to the Tampa Bay Comic Con or a Superhero Prize Pack in our costume contest! Categories: Children (ages 12 and under), Teens (ages 13-19), and Adults (ages 20+). Entry Fee: One canned food item.
Don't miss our special Terrific Tuesday afternoon youth programs featuring world class children's entertainers for ages 12 and under. 150 free tickets will be given out first come, first served, 30 minutes before the program. All programs are free of charge and sponsored by the Friends of the Safety Harbor Library.
Fritzy Brothers One Man Circus: Tuesday, June 16, 1:00 pm. Family entertainment featuring juggling, balloons, and magic.
Leah's Superhero Cartooning Workshop: Tuesday, June 23, 1:00 pm. Ages 5-12. Registration Required. Learn how to draw superhero themed cartoons.
Jiggleman: Tuesday, June 30, 1:00 pm. Jiggleman has been on the David Letterman show! Enjoy his wacky fun show featuring balls, balloons, and pantomime.
"Meet the Pigeons" presented by Bill Burnside: Tuesday, July 7, 1:00 pm. Our pigeon expert presents a fun, informative show about pigeons, complete with live birds.
Cesar Domico, Magician: Tuesday, July 14, 1:00 pm. A spellbinding mix of magic and comedy.
Timeless Tales Theater presents Pinocchio: Tuesday, July 21, 11:30 am. Actors bring their original adaptation of this classic tale to life.
Didgeridoo Down Under: Tuesday, July 28, 1:00 pm. A unique "edu-tainment" program weaving Australian music and character education into a high energy interactive program.
The Library is located at 101 2nd Street N. Safety Harbor, FL. For more information and registration, call 727-724-1525 x4118. For a listing of all our summer programs for kids, visit: www.SafetyHarborLibrary.com and see Programs.