"Images of America, Safety Harbor" Book Release and Signing with Local Author Laura Kepner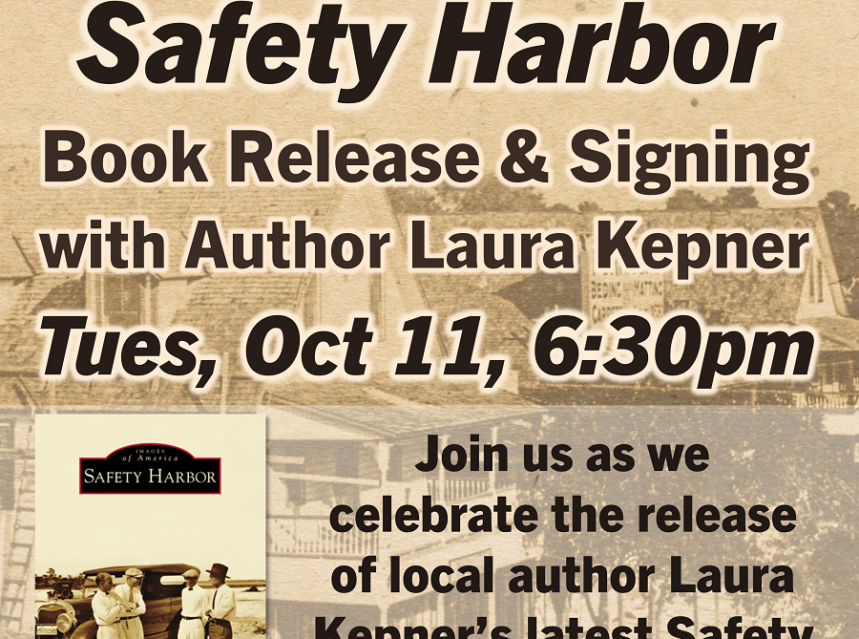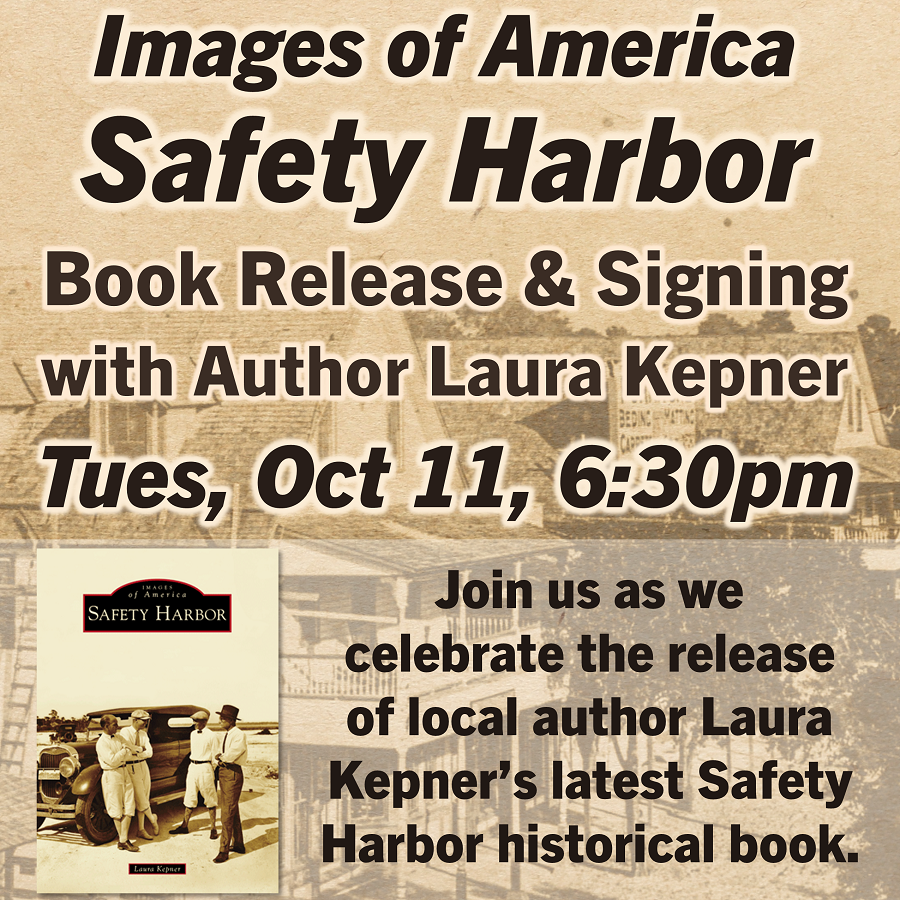 The Safety Harbor community will celebrate local historian and author, Laura Kepner's latest book, Images of America, Safety Harbor at the Safety Harbor Public Library, Tuesday, October 11 at 6:30 pm.
Images of America, Safety Harbor showcases Safety Harbor's unique history, beginning with the indigenous native Americans through the Spanish explorers of the 16th century, the beginnings of the citrus industry, boom of the 1920s, the Great Depression, and how Safety Harbor became a tourist destination for the rich and famous in the 20th century through images.
Laura Kepner is the coauthor of A Brief History of Safety Harbor, Florida, author of When Lourdes Was Big, and former editor of the literary journal Odet. She serves on the boards of the Safety Harbor Museum & Cultural Center and the Whispering Souls African American Cemetery.
Copies of Images of America, Safety Harbor will be available for sale and signing.
The library is located at 101 2nd Street North, Safety Harbor. Call 724-1525 x4112 for more information or visit www.SafetyHarborLibrary.com.