Ian Tilmann Skatepark Officially Reopens in Safety Harbor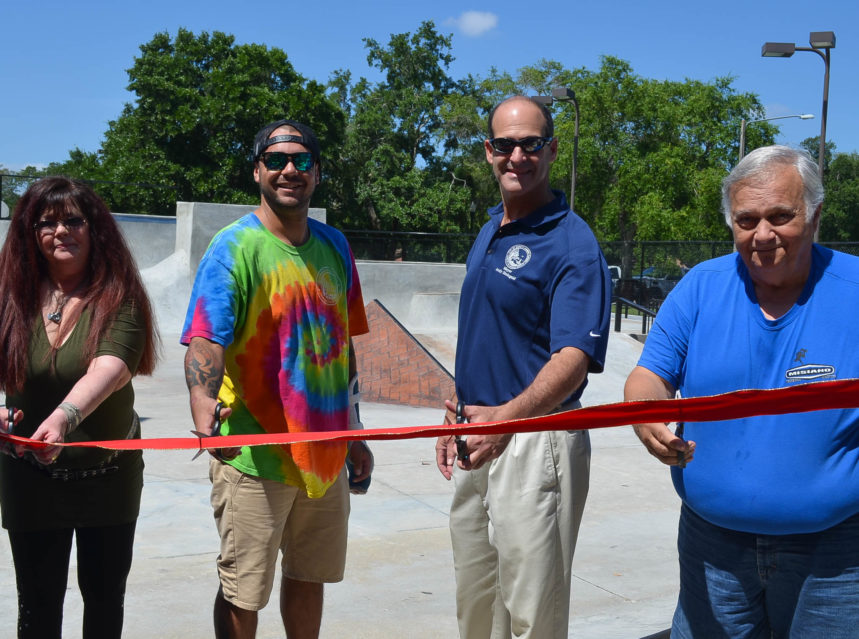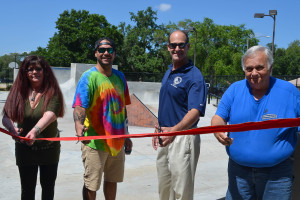 The Ian Tilmann Skatepark in Safety Harbor officially reopened on Saturday, May 16, following a complete remodel of the ten-year-old facility.
Misiano Skateparks of New Smyrna Beach was tabbed to execute the redesign, which included swapping out all of the park's outdated, wooden equipment in favor of more modern, concrete based features.
The project took roughly four months to complete at a cost of $136,000, which was paid for by Penny For Pinellas funds.
On Saturday morning, city officials and others affiliated with the park spoke about how thrilled they were with the finished product.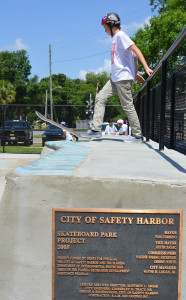 "We didn't have the best skatepark before, but now we've got a great new facility in Safety Harbor," Mayor Andy Steingold said prior to the ribbon cutting ceremony.
"We want everyone to have fun and enjoy it."
"I think it's awesome. The skaters are really going to enjoy it," Marcy Tilmann, whose son, Ian, died after a skateboarding accident in May of 2005, said.
"I think it's much, much better than the old park."
After the ribbon cutting, groups of skaters took to the ramps and rails, testing the park's features and competing for prizes like new boards and equipment.
While some said the new design is difficult to master, Safety Harbor recreation leader Matt Sendejo said that's part of the park's allure.
"It's definitely harder, but that's what it's all about — progression," he said.
"We were limited on space and money, so we maximized the most of everything we had."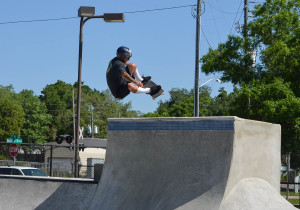 Indeed, park builder Tony Misiano said the project was perfect for his company, which specializes in designing and building smaller scale skateparks.
"This wasn't a difficult park to build," he said. "We based everything on the space we had plus the flow to be able to continue skating. We're very pleased with the result."
But any decent skatepark is only as good as those who use it say it is.
And according to some of Saturday's skaters, the jury is still out on Safety Harbor's new park.
"It took a while to get used to the transitions. They're a little strange and steeper than you find at most parks," 26-year-old Safety Harbor resident Chad Robison said.
"But once you get used to it, it's okay. And it's much better than what they had here before."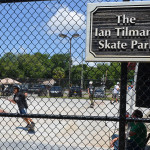 "It's alright," a 15-year-old Palm Harbor resident named Josh said. "Some of the coping is all tore up, so it's hard to grind on it."But compared to Dunedin's (Stirling Skatepark), it's probably better."
If You Go:
What: Ian Tillman Skatepark
Where: Safety Harbor City Park, 940 7th St. South, Safety Harbor, Fl. 34695
When: M-F, 10 a.m. – 7 p.m.; Sat, Sun, 10 a.m. – 4 p.m.
Cost: Free
Info: City of Safety Harbor.com; 727-724-1530