How to Sell Your First Story: Writing Workshop at the Safety Harbor Public Library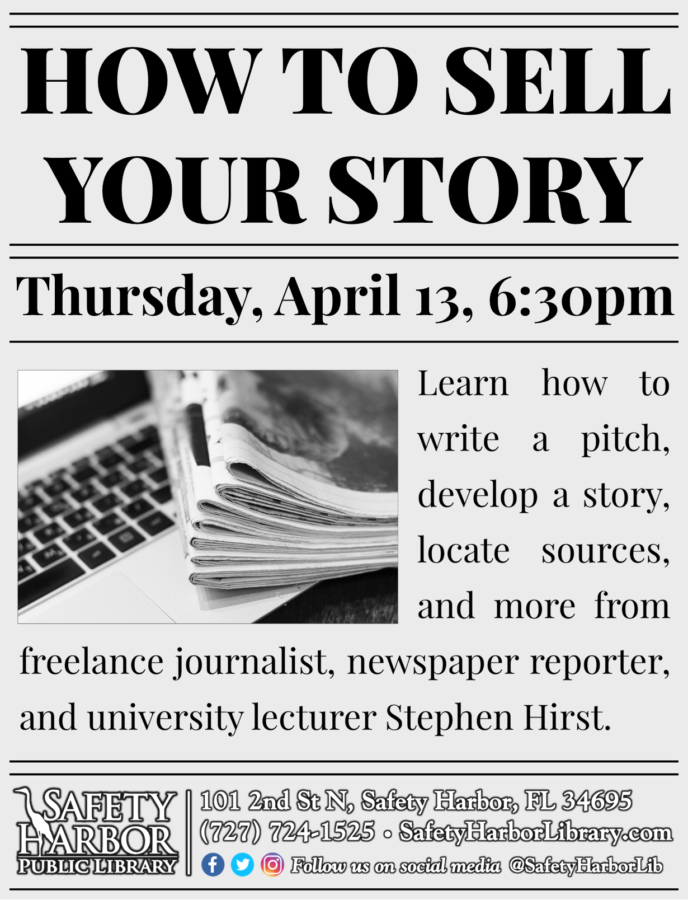 The Safety Harbor Public Library will host a free writing workshop on Thursday, April 13 at 6:30 pm. Learn how to write a pitch, develop a story, locate sources, and more from freelance journalist, newspaper reporter, and university lecturer Stephen Hirst.
Stephen Hirst received his BA from the University of Central Florida, and his MFA from Eastern Washington University. He has 10+ years' experience as a lecturer at City University of New York, Woosong University in South Korea, and Qingdao University in China. He currently works as a freelance journalist whose work has been featured in venues such as the BBC, The Huffington Post, WIRED, Rolling Stone, Slate, Salon, Ars Technica, EGM, and VICE News.
The library is located at 101 2nd Street North, Safety Harbor. For more information, call 727-724-1525 x 4112.