Get a $100 Rebate For Saving Water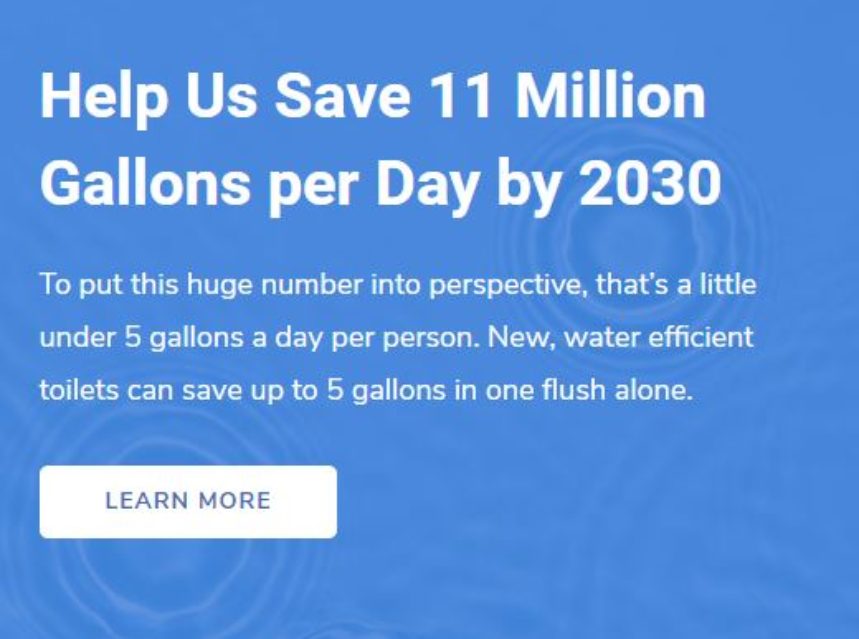 Stop flushing money down the toilet
Most people are looking for ways to save money. There's a rebate program that can help you save money while also cutting back on your water use.
It all starts with a flush.
Nearly one-third of your home's indoor water use is tied to your toilet, according to the U.S. Environmental Protection Agency (EPA). Switching to a more efficient toilet, such as a high-efficiency EPA WaterSense-certified toilet, can add up to major savings.
A high-efficiency EPA WaterSense-certified toilet uses only 1.28 gallons per flush, which is 60% less water than most older models. And, WaterSense toilets are also tested for quality performance, so you can be confident you're getting a great product.
Over time, this adds up to major water savings, which can mean savings on your utility bill too.
Rebates for water-saving toilets
Homeowners can qualify for a rebate of up to $100 through Tampa Bay Water Wise, a regional conservation program, for changing to a WaterSense certified toilet. Toilets from home improvement stores range in prices, and some WaterSense-certified models cost less than $100, which means the rebate could cover the cost to purchase the new one if you're eligible.
Eligibility requirements
Homes with toilets manufactured in 1993 or earlier may qualify. Enter your address at tampabaywaterwise.org to see if you qualify, then verify the manufacturing date on your toilet's tank by removing the lid from the top of your tank and look for the imprints. They're often located just above the water line or on the lid— you may need a flashlight to read them.
Homeowners must be an existing potable water utility customer of the City of Tampa, City of St. Petersburg, City of New Port Richey, Pinellas County, Pasco County or Hillsborough County to qualify.
Business and property owners can also qualify for rebates for making water-saving changes. Owners of restaurants, multifamily buildings and other types of properties may qualify for Tampa Bay Water Wise's non-residential toilet and urinal rebates. Visit tampabaywaterwise.org to learn more about the available rebates.
Good for your community
Saving water doesn't just save you money — it is good for your community. Projections show that the Tampa Bay region will need an additional 10 million gallons per day of new water supply by 2028.
Taking action now will help mitigate more costly resources in the future. Tampa Bay Water Wise aims to conserve up to 11 million gallons of drinking water per day by 2030 and provides rebates to residents for making water-saving changes.
Tampa Bay Water, its member governments and the Southwest Florida Water Management District (SWFWMD) are working together on Tampa Bay Water Wise, a regional demand management and conservation program. Program funding is provided by TBW and SWFWMD. Learn more at TampaBayWaterWise.org
This is a Paid Advertisement