Friends of the Safety Harbor Library Announce Membership Event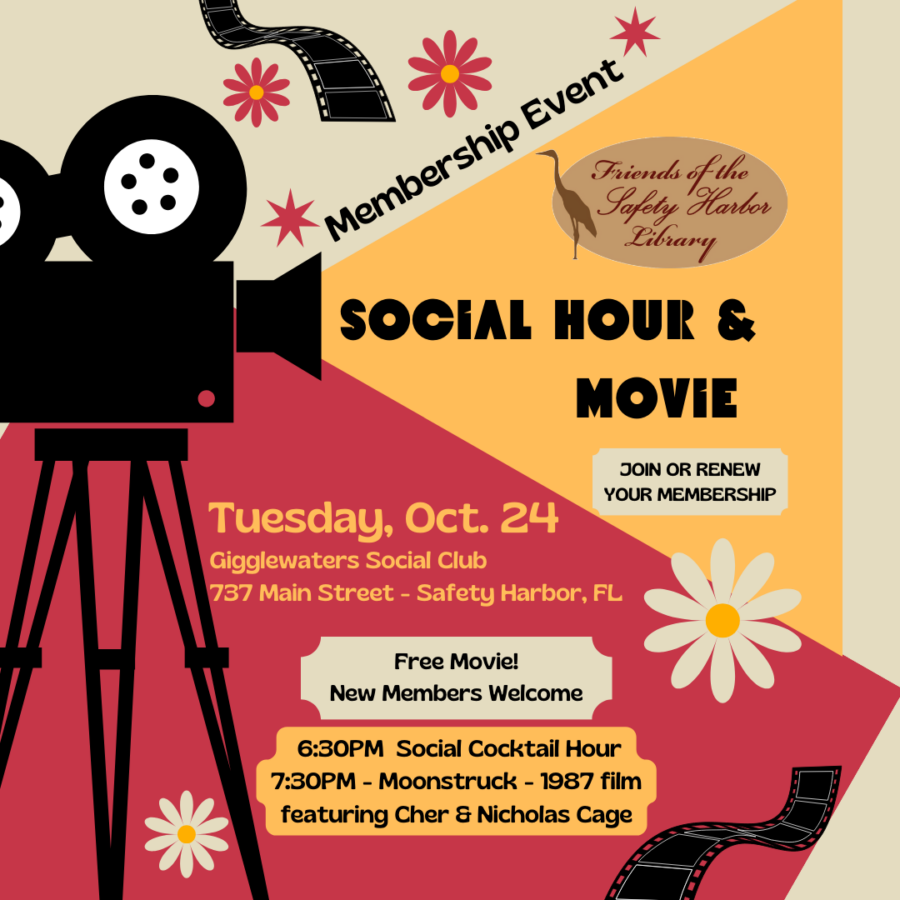 The Friends of the Safety Harbor Library invite the public to a membership meet and greet at Gigglewaters Social Club on Tuesday, October 24, 6:30 pm. Members and anyone interested in becoming a member are welcome to attend a social hour followed by the 1987 Oscar winning comedy/drama Moonstruck, starring Cher and Nicolas Cage. The move is free to the first 32 attendees.
The Friends of the Library raise money to provide additional funding resources for programming, support for reading programs, special events throughout the year, and to ensure our library gets the resources it needs to provide a wide variety of diverse services to all ages. Yearly individual memberships are only $15.00.
Gigglewaters Social Club is located at 737 Main Street, Safety Harbor, FL 34695. For more information on the Friends of the Library visit: FriendsSafetyHarborLibrary.org For information on the event, please call (727) 724-1525 x 4106.