Friends of Libraries Week – Be a Friend!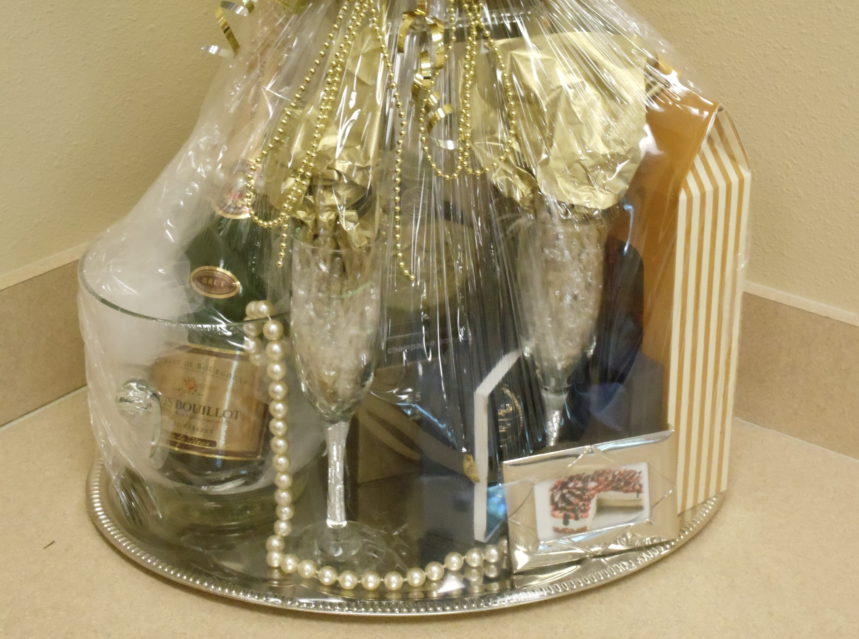 The Safety Harbor Public Library will be spending the week of October 19-25, celebrating their Friends of the Library as part of the eighth annual celebration of National Friends of Libraries Week.  Part of the celebration includes the Friends annual Basket Fundraiser held at the library through November 3rd.
The Friends of the Safety Harbor Library, established in 2002 currently have 107 members, with 15 active volunteers who assist the group with fundraising efforts, including quarterly book sales, the Book Store housed inside the Library, and their Annual Basket Fundraiser occurring now through the first week in November. Twenty beautiful themed baskets valued from $80 – $300 can be viewed in the Library rotunda.  Tickets are only $1.00 each, six for $5.00, or twelve for $10.00.
"Our library is much richer with the Friends," said library director Lisa Kothe. "The funds they raise allow us to offer programs over and above our city budget and really put the icing on the cake.  Most library members would be surprised to learn how many of the services and programs they enjoy are supported by the Friends."
Please consider becoming a member of the Friends of the Safety Harbor Public Library.  They are always looking for fresh ideas and new friends to support fundraising efforts.  The Friends need you whether you are an active or a dues paying member. Individual memberships of $10.00, family $15.00, or lifetime $100, with all proceeds supporting the Friends mission.  Membership information and applications can be paid online at: www.safetyharborfol.weebly.com
The Library is located at 101 2nd Street N., Safety Harbor.  For more information, call 724-1525, x4105.