Diabetes: What You Need to Know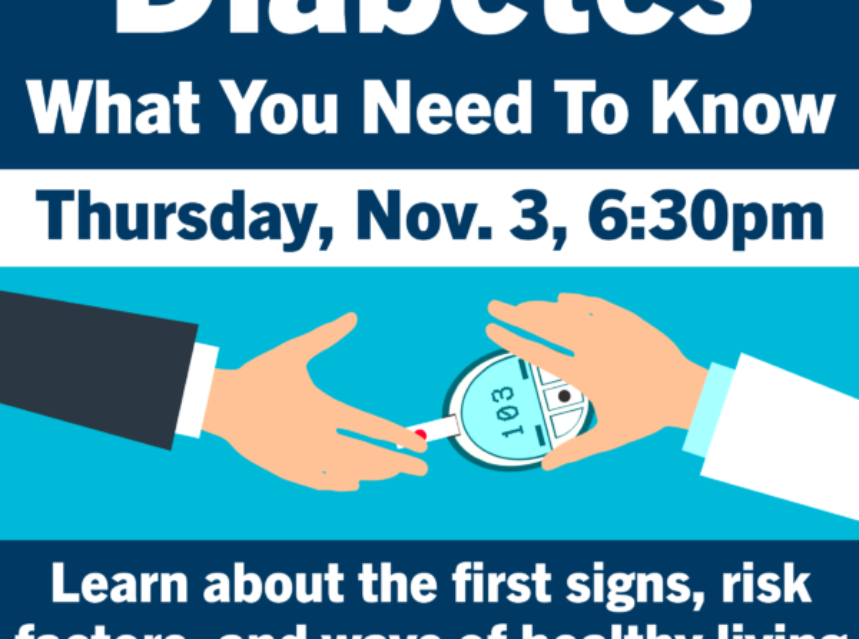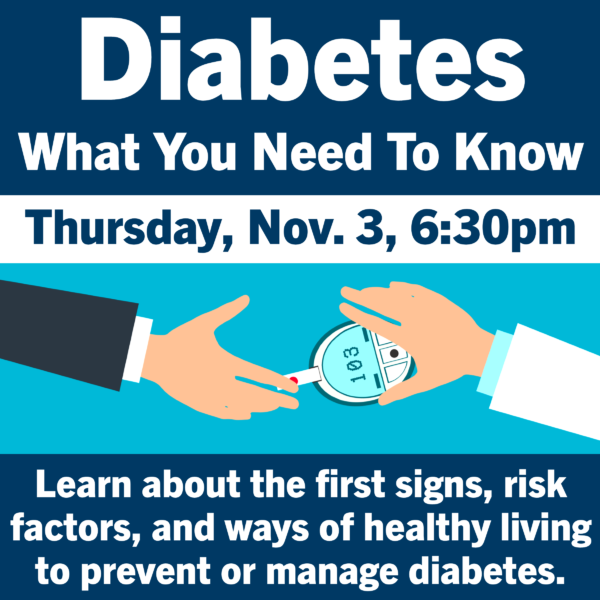 The Safety Harbor Public Library will be holding an informational seminar on diabetes on Thursday, November 3 at 6:30 pm.
Medical students from Nova Southeastern University will share how to spot the first signs and various risk factors and then provide tips on how to live a healthy lifestyle to either prevent or manage the disease.
The Library is located at 101 2nd Street North, Safety Harbor. Call 724-1525 x4112 for more information or visit www.SafetyHarborLibrary.com.