Commission votes for resolution against the threatening of city employees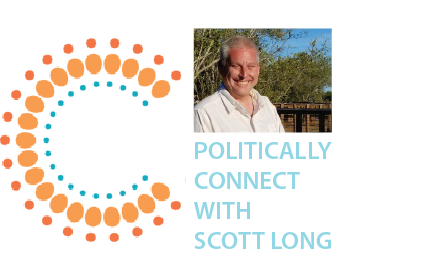 The Safety Harbor Commission was divided on whether to add a resolution against threatening of city employees to the agenda at its Aug. 19 meeting, but ultimately approved the measure unanimously after a lengthy discussion.

Two days before the meeting, Mayor Joe Ayoub announced via a post on his official Facebook page that he was going to ask the Commission to add the non-binding resolution to the agenda, after City Manager Matthew Spoor shared with the Commission an email he received from resident Charrie Moscardini, who had apologized to him for an impromptu meeting she and two other residents had with City Arborist Art Finn on Aug. 8 at a local business. Moscardini wrote in her email that she "was sure that the meeting left Art feeling ambushed and threatened."

Ayoub's post, which highlighted that quote and was criticized by Commissioners Andy Zodrow and Nancy Besore, who voted against putting the resolution on the agenda, received hundreds of comments from residents before Ayoub removed it from his timeline. He said social media was the outlet available to him to communicate to residents quickly and that it was incumbent on him to act when a city employee feels as if his job was threatened.

Ayoub began the hearing by reading aloud Moscardini's email to the other two residents who attended the meeting with Finn:

"I know what the big deal is. The meeting we ended up having with Art Finn on Thursday was completely inappropriate and I am upset and ashamed by my participation in it. If we are unhappy with Art's performance — or any city employee's performance — the appropriate and honorable way to handle it is to take our concerns to the city manager, Matt Spoor, not the employee in question. I had a meeting scheduled with Matt today at 3 p.m. concerning Ready for 100. At the beginning of the meeting I asked if I could talk with him briefly after the meeting and he graciously consented. At that time, I sincerely apologized for my role in our meeting with Art. I told him I was sure that the meeting left Art feeling ambushed and threatened. Matt confirmed it was so. I told Matt that this was never my intent when I agreed to meet with you to organize our thoughts for our meeting with Matt, or when we decided to ask Art to join us to discuss the trees on the property at 580 and 590. But the meeting with Art very quickly went off the rails, and afterward I felt sick at heart about it. During my meeting with Matt, he was able to answer my questions and quell many of my concerns. I don't plan to come to the meeting on August 22. I do plan to apologize to Art in person, as I did to Matt. I tried to do so after my meeting with Matt, but Art had already left the office. I will try again tomorrow. As for Matt, he is doing what he should be doing, what any good employer would do, he is standing up for an employee he believes in and has full confidence in, who was mistreated by members of the public."

Earlier in Monday's meeting, Moscardini told Commission that she took issue with how Ayoub characterized her email in his Facebook post and asked him to remove it. She said:

"This post, with a large 'ambushed and threatened' design, made it sound like a group of three women, including me, planned a vicious verbal attack on City Arborist Art Finn. This is false. Here's the truth. In the midst of a broader discussion on development, the other women and I asked Art to join us to answer some questions concerning why some trees were considered hazardous. He agreed. At some point in the ensuing discussion, one of the participants said something to this effect, 'Art, this community loves its trees and members of the public will support an arborist who advocates for trees, but if our city arborist does not advocate for our trees, then the public will advocate for replacing him. This is the moment I was referring to when I wrote in my email that the meeting went off the rails. The term 'going off the rails' can mean anything from simply getting off track, to plunging over the cliff into catastrophe. I meant the former, not the harsher interpretation. I felt the comment was inappropriate and wrong. I also felt that Art could easily have interpreted this comment as a threat. I tried to immediately turn the conversation back to the topic at hand. The rest of this 30-minute conversation was civil and there were no raised voices. There were no raised voices throughout this conversation. So, my email was concerned mainly with that 9-second statement. Imagine my surprise when I saw more than 100 comments on Facebook about my email, some maintaining that I and these other two women were yelling and screaming at Art and verbally abusing him. In an email Matt Spoor sent to me thanking me for my apology to Art and to him about this meeting, he categorized the incident as a misstep, and I have that email. The mayor inflated this misstep into a full-fledged trouncing. The mayor could have avoided this major misrepresentation had he merely asked me about it. But he didn't. I understand that misinterpretations are easy to make. However, because the interpretation of my email is so misguided, I respectfully ask you, Mayor Ayoub, to take down that post. If anyone wants to know in more detail why I was upset and concerned about the meeting with Art, they can ask me directly. And I must add that anyone, from this point on, who claims that they are speaking for me, or representing the true context and meaning of my email, has no idea what they are talking about."

Tanja Vidovic, one of the other residents who met with Finn, also explained how she thought the meeting went at Monday's meeting:

"I just want to say that I spent my Saturday responding to attacks because of the Facebook page, but I also want to say that I met with the arborist, there was no yelling, there were no raised voices. He didn't once say that it got out of hand at all. It was a calm conversation that we had one uncomfortable moment. It was one moment. He never once said that he was uncomfortable. He even said that he welcomed the comments and the feedback. He never said that he felt threatened. I felt we were having an adult conversation. And, again, looking back, had he said or gave me the slightest hint that he felt uncomfortable at all, I would have apologized immediately. And I have sent Art a personal email apologizing that I made him feel uncomfortable. I didn't know at the time that he felt uncomfortable, and I do feel bad about it. I just thought we were having a discussion. As I said, no profanity was used, no voices were raised. We were having a discussion. I even spoke to two of the Cafe Vino Tinto employees and they said they were there for it and witnessed it and it was just a regular conversation. There was no yelling, no threats, there was nothing."

Vidovic then detailed questions she asked of Finn during the meeting and the answers he gave her, before continuing:

"The uncomfortable portion was I said that I wanted an arborist that fights for the trees and that I hoped it was him. And that we, as a community, would stand behind him if he wanted to fight more for the trees. And it's true. He's one of the best arborists in this entire area, and he is well loved, he's well respected and all I just wanted was clarification on how he felt because he had mentioned to me before that he felt that if he stood up more for the trees that he wouldn't have a job. And I'm just sorry that he doesn't think he can come forward and say that. The meeting was respectful. There was one moment when it got uncomfortable for a second, so out of the 30-minute discussion, it was about 10 seconds of 'we want you to do this.' "

The third resident at the meeting with Finn did not speak on Monday night and has not provided her recollections of the meeting with city staff, and Ayoub asked those who spoke on Monday night not to identify her because of that.

Finn did not attend the Commission meeting, but was questioned about the meeting with residents and emails from the participants by Spoor and Human Resources Director Kim Nicholls after the Aug. 8 meeting. He asked Spoor to read the written summary from that questioning at the Commission meeting, which Spoor did:

"TV (Tanja Vidovic) wrote, 'We told him what this conversation was about before he agreed to come out and discuss.' Art stated this was not true. He did not know the subject, nor the participants beforehand.
Art confirmed that when asked if he felt pressure to approve tree removal permits (site plans), he responded No.
Art was asked if he 'sometimes feels the need to say it is OK to remove trees as to not get in the way of development … influenced from developers and feeling conflicted … (TV email 8/17/2019)." Art responded with, 'I stick to the ordinance, and work within the ordinance.' Art went on to say to TV that 'there are ways to save trees by moving things around' and used the medical center as an example. Art felt as though TV was spinning words.
Art doesn't remember who asked, 'do you feel pressure from City Hall?' Art does recall responding No. He also told the ladies he had a 'non-biased decision.'
Art shared that TV did all of the talking – CM and (initials redacted) said very little.
TV wrote, 'I (TV) brought up what he (Art) had said to me and my husband about him being fearful of losing his job if he speaks too much for the trees, which he didn't answer, and changed the subject slightly about not standing in the way of development.' Art stated he felt insulted by Ms. Vidovic's comment and, therefore, did not respond and ignored the question.
Art was asked if TV talked about a Tree Preservation Committee, and a second opinion from another arborist. Art responded that he welcomes an opinion from another arborist, and does not recall anything about a Tree Preservation Committee.
TV wrote, 'I even mentioned how much I like and respect him (Art – at the 8/8 meeting) and that I know he cares for the trees.' Art stated that TV did not say anything like this at the meeting.
Art felt it necessary to mention that he follows International Society of Arboriculture Code of Ethics.
TV writes, 'This (the 8/8 meeting) was a respectful disagreement between a head of a dept and residents of the community.' Art stated he was uncomfortable with the meeting. He was trying to educate the citizens, however they wouldn't listen. Art stated that when TV said at the end of the meeting that 'if I (Art) wasn't going to advocate for trees, we would find someone else for the job,' he felt threatened. He went on to say he felt upset with the meeting. Overall, Art stated he felt 'shang hai 'ed' by the residents.
Art was asked, do you feel pressure from (as TV stated) 'the developers, and commission who support the developers?' He answered No. TV went on to say, 'I wanted him to know that the community would stand up for him.' Art responded, 'I'm not sure where she's coming from with that statement.'
Art was asked, do you have support from the City Manager and the Community Development Director (Marcie Stenmark) – he answered Yes. Art also gave examples of the support he has received from both Matt Spoor and Marcie Stenmark."
Several residents spoke during the hearing, most sharing a view by the Commissioners that the city needs to get past this divisiveness, with resident Shawnee Fox offering a bit of levity in the midst of the contentious discussion when she referenced the recent Hallmark Movie filmed in Safety Harbor as a reason to end the online hostility.

"Look at us. We've gone from 'Love In The Sun to Fighting In The Rain!," she said to laughs from the crowd.
The resolution – which is not binding and has no legal backing but is merely a statement of sentiment to the community – passed 5-0.

OTHER ACTION TAKEN
Code amendment discussion: Commission received a presentation from Stenmark on three possible changes to city's codes and gave her its feedback. Commission agreed that percentages involving impervious surface ratios, which is the amount of land that is covered by a building and driveways, should be made consistent. Zodrow suggested some changes to an item on submerged land coverage that will be drafted into the eventual ordinance, and Commission declined at this time to give direction on changes to secondary front yard setbacks, which are present on corner lots that technically have two front yards. An ordinance will be drafted and considered by the city's Planning & Zoning Board before coming back before Commission for approval.
Weiss property purchase: Commission voted 5-0 to add to the agenda an item to consider whether to buy the last piece of land local philanthropist Geoge Weiss owns next to Folly Farm, and then voted 5-0 to ask Spoor to negotiate its purchase for the appraised price of $335,000. A future city budget had allocated $400,000 for the eventual purchase of the property, and that's from where the money to buy it will come. Weiss has donated or sold to the city the land that is now a city park, and the city retained a right of first refusal for when Weiss decided to sell the final parcel. The latest parcel has a single-family house on it that is being rented, but the tenants will vacate before the city takes ownership, if the sale goes through. The plan is to eventually build a nature center on the property. Commission will have a final vote on the purchase after a contract is drawn up.
Draft ordinance for requirements for residential poles with recording devices: Commission said it was fine with proposed language for regulating cameras and other recording devices on private property that may infringe on the privacy of neighbors. An ordinance will be drafted for consideration to would limit such devices to being installed no higher than the roof line of a property's main structure.
Lot coverage waiver request: Commission voted 5-0 to approve a waiver to increase the maximum lot coverage from 35 percent to 40 percent for a planned renovation of a single-family home at 226 Third St. N.
Sidewalk waiver request: Commission voted 5-0 to approve a sidewalk waiver for a single-family home being built on 12th Avenue North.
Setting 2020 election date: Commission voted 5-0 to set the next election date as March 17, consistent with other Pinellas County elections and the presidential preference primary. Two seats – Mayor and Commission Seat 4, held by Carlos Diaz, will be on the ballot.
Budget amendment: Commission voted 5-0 to approve the transfer of money from the city's reserve fund to pay for Main Street improvements, maintenance costs at the Northeast Wastewater Treatment Plant and to buy a new Sanitation Division vehicle.
Special event approval: Commission voted 5-0 to approve Harborside Christian Church's Christmas at the Harbor event at Safety Harbor Waterfront Park on the evening of Dec. 24.
Christopher Palmieri Employee of the Quarter Award: LeAnna Kiggins of the Library was honored.

MISSED THE MEETING?
Watch the video of it on the city's website here: http://safetyharbor.granicus.com/MediaPlayer.php?view_id=6&clip_id=2153

NEXT MEETING
7 p.m., Tuesday, Sept. 3 in observance of Labor Day.