Commission to vote on art to honor Fisher, Weiss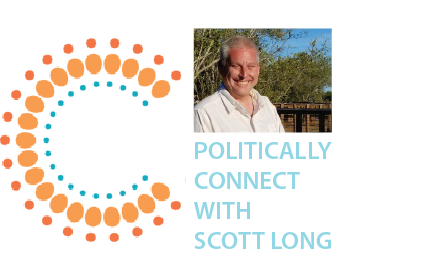 The Safety Harbor City Commission will be asked to approve artwork suggestions to honor Brady Fisher and George Weiss when it meets on Monday night.

Monday's meeting will begin at 7 p.m. Here is the link to the agenda, with additional material, known as "backup," available via the hyperlink on each item: http://safetyharbor.granicus.com/GeneratedAgendaViewer.php?view_id=6&event_id=1674.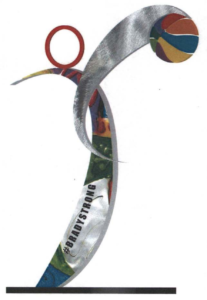 At a previous meeting, Commission directed staff to put out a call for artists for pieces to honor Fisher, the owner of Brady's BBQ who died of cancer this year, and Weiss, who has donated land and thousands of dollars to the city.

The city's Public Art Committee has recommended these pieces:
To honor Fisher, a six-foot-high aluminum abstract representation of a person holding a basketball that incorporates the #BradyStrong hashtag from Clayton Swartz, which will be installed at the Safety Harbor Community Center in honor of Fisher's commitment to youth basketball programs.
To honor Weiss, an aluminum piece with a heart, hand and ribbons from Gus and Lina Ocamposilva to be installed at Baranoff Park in honor of Weiss being the "heart of the community."
QUASI-JUDICIAL HEARING
"Quasi-judicial" hearings mimic aspects of a courtroom process, including the applicant, city staff and anyone who proves they have "affected party" status will be sworn in, provide evidence and be able to cross-examine, if desired. A court reporter may be present. While the public will have the opportunity to speak on the agenda item, Commission is bound to make its decision based solely on "competent substantial evidence" presented at the meeting.
Site plan application for office use at corner of State Roads 590 and 580: The proposed One Medical Plaza site would include 22,000 square feet of office use. The city's Technical Review Committee says the application meets Land Development Code requirements, and the city's Planning & Zoning Board has recommended approval, though cited a concern about an entry point. City Engineer John Powell and representatives from the Florida Department of Transportation discussed the entry point after that meeting, and city staff have no concerns.

SECOND READINGS
Ordinances or changes to city code require two hearings before the City Commission.
Updates to code enforcement and open burning regulations: Commission voted 5-0 on first reading to approve eight changes to the city's code enforcement regulations, including ones involving recreational vehicles, open burning, inoperative vehicles and abandoned structures.
Candidate notifications: Commission voted 5-0 on first reading to approve posting a note about election qualifying on the city's website 30 days before qualifying begins, as well as in a newspaper and on social media.

ALSO ON THE AGENDA …
Code amendment discussion: At a previous meeting, Commission directed city staff to research possible changes to three code amendments involving impervious surface ratios, which is the amount of land that is covered by a building and driveways, secondary front yard setbacks, which are present on corner lots that technically have two front yards, and submerged land coverage. City staff has researched all three and is seeking Commission direction on how to proceed.
Waiver request: Dean Dobbs, owner of 226 Third St. N, says the property is in need of repairs and a renovation and is seeking a waiver to reduce the back setback from 20 feet to 5 feet, the front setback of the second story from 20 feet to 15 feet and the maximum lot coverage from 35 percent to 40 percent, citing superior alternatives, protection of a significant feature and a technical impracticality.
Firefighter swearing-in: Zachary J. Simon will be sworn in as a firefighter/paramedic.
Consent agenda: Items expected to have little debate, such as approval of the last meeting's minutes and most contracts, are included en masse in the consent agenda, though any Commissioner can ask for any item to be considered separately. This meeting's consent agenda includes approval of agreements to continue in Pinellas County's EMS Growth Management Initiative and to renew the Fire Protection Services and ALS First Responder Services agreements with Pinellas County.

HOW TO PARTICIPATE
Attend the meeting: The meeting starts at 7 p.m. at City Hall, 750 Main St. Meetings typically run from 1.5 to three hours. Residents are given the opportunity to speak on all agenda items, except for presentations and consent agenda items. Come forward when asked by the mayor, state your name and address, and you'll be given three minutes to address the Commission. For any issues not on the agenda, or any item that is on the consent agenda, residents get three minutes to speak at the beginning of the meeting during "Audience to be Heard."

Watch from home: Meetings are live-streamed to the city's website at http://cityofsafetyharbor.com/557/Streaming-Media. The following day, a video of the meeting is posted for residents to watch.

Contact your Commissioners in advance by leaving them a message at City Hall at (727) 724-1555 or emailing them:
Mayor Joe Ayoub – jayoub@cityofsafetyharbor.com
Vice Mayor Cliff Merz – cmerz@cityofsafetyharbor.com
Commissioner Carlos Diaz – cdiaz@cityofsafetyharbor.com
Commissioner Andy Zodrow – azodrow@cityofsafetyharbor.com
Commissioner Nancy Besore – nbesore@cityofsafetyharbor.com