City Makes Good On July 4 Parade Sponsorship Snafu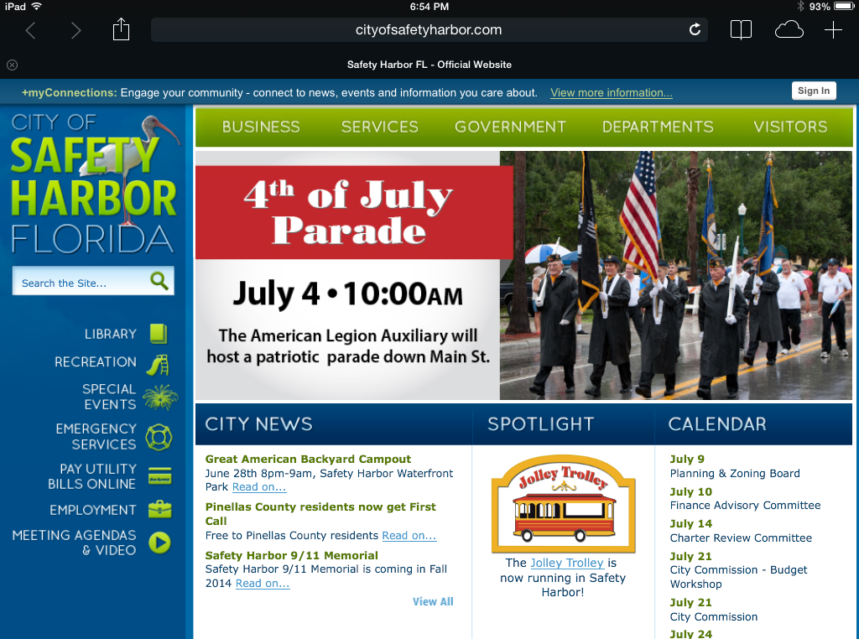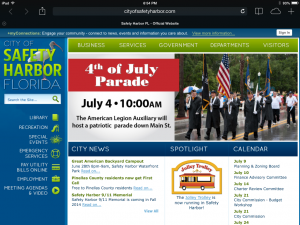 A flyer that was sent to Safety Harbor residents in their last utility bill advertising the City's Fourth of July festivities was misleading when it credited the sponsor of the annual parade down Main Street.
So when an upset citizen pointed out the error at the City Commission last Monday night, city officials decided to do something about it.
A new banner ad on the City of Safety Harbor's website clearly proclaims American Legion Auxiliary Post #238, not Blake Real Estate, as the sponsor of the parade.
The ad will remain on the site through Independence Day, and the next utility bill will also contain a statement properly crediting the post as the parade's sponsor, according to City Manager Matt Spoor.
"To clarify any confusion regarding the American Legion Auxiliary's hosting of the July 4th Patriotic Parade the City has placed a banner ad on the home page of our City Website," Spoor told Safety Harbor Connect.
"Also, we will be including the following statement on each utility bill between now and the end of July":
July 4th Parade on Main Street, 10am

Hosted by the American Legion Auxiliary
The issue was brought to the attention of city officials after Barbara Hollen-Hugg mentioned the discrepancy during the Audience to Be Heard portion of the June 16th commission meeting.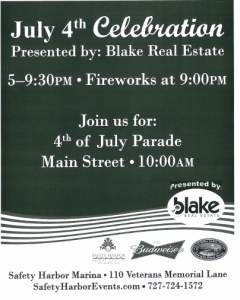 While the flyer clearly credited Blake Real Estate as the sponsor of the festivities, it did not clarify that the company (which, like this website, is owned by City Commissioner Rick Blake) was only sponsoring the fireworks, not the parade.
"The American Legion Post 238 Auxiliary wasn't even mentioned," Hollen-Hugg said.
"They not only originated the parade in Safety Harbor, they sponsor and continue it to this day."
At the time Spoor said the mistake stemmed from the layout of the advertising flyer that was included in July's water bill, and it was not an attempt to credit Blake Real Estate as the sponsor of the parade.
"We'll work with our people and make sure that doesn't happen again," he explained.
Spoor added the City wasn't obligated to put an ad on its website or include a blurb correcting the error in next month's utility bill.
But he said they decided to do so in good faith so there was no confusion as to who sponsored which part of the July 4th festivities.
"We are doing this to counter any misinterpretation from the utility bill fliers," Spoor said.
"It was clearly not staffs intent to represent that Blake Real Estate had anything to do with sponsoring or planning the parade."
Note: After this article was published, Hollen-Hugg had this to say about the City's decision:
"Needless to say I was happy to see the recognition of the Auxiliary," she wrote Safety Harbor Connect via email.
"I haven't spoke to anyone directly from there, so I am not sure now the Auxiliary feels about the whole situation," she clarified, adding, "To me, that was the biggest slight and snafu, as I mentioned at the commission meeting."
Related: