City Commission votes to remove planning chairman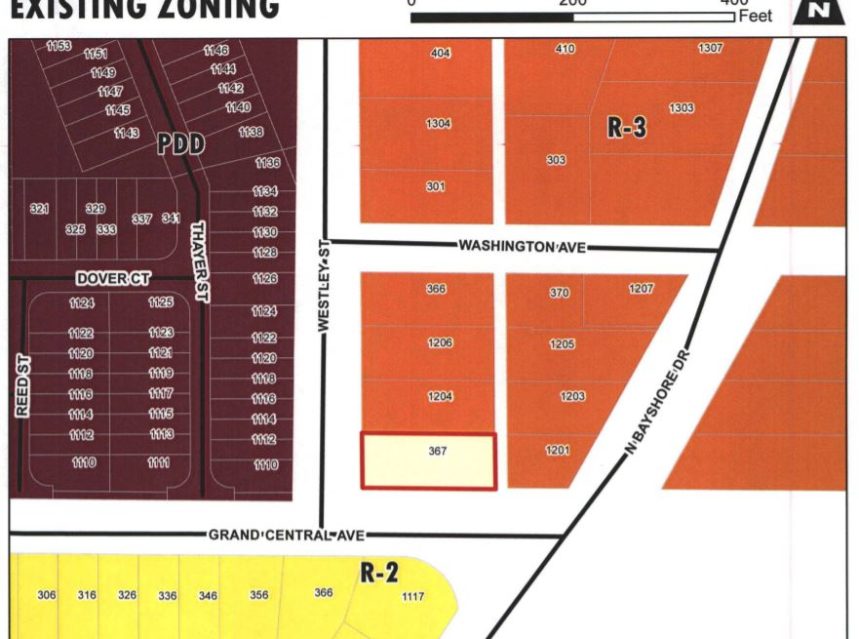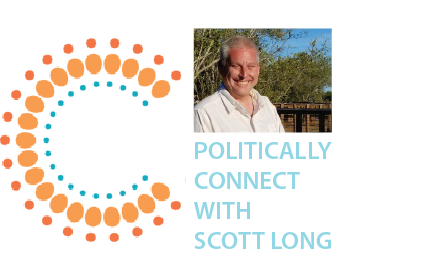 The Safety Harbor City Commission voted 3-2 Monday night to remove Planning & Zoning Board Chairman Victor Curti from the board, acting again on an item that was not on the agenda, and delayed choosing members of the new Diversity Advisory Board until its next meeting.
It was the fourth meeting in a row that Commission has made votes on controversial topics in the Audience to be Heard or Commissioner Reports portions of the meeting, which bookend scheduled agenda items and allow for citizens and Commissioners to discuss whatever they wish. Commissioner Andy Zodrow raised the issue during his Commissioner Report, making a motion to remove Curti after the chairman appeared in a photo in a since-deleted Facebook post made by Curti's husband that Curti described to Commission as political satire highlighting hypocrisy in local political discussions. The photo was taken in front of the home of Shelly Schellenberg, administrator of the Saving Safety Harbor Facebook page.
Vice Mayor Cliff Merz and Commissioner Carlos Diaz said they preferred to have the discussion take place at a future meeting under an agenda item, but Mayor Joe Ayoub called for a vote well after 11 p.m., and Curti was dismissed with Zodrow, Merz and Commissioner Nancy Besore voting in favor, and Ayoub and Diaz opposed. Diaz said his opposition was purely because he did not believe Commission should be acting on the matter during Commissioner Reports.
DIVERSITY ADVISORY BOARD
Commission put off until its next meeting choosing the seven members who will serve on the new Diversity Advisory Board. Ayoub began the discussion by suggesting Commission have a process for ensuring diversity on the board, rather than the usual approach with city advisory boards of individual Commissioners making one or more motions to approve members, with perhaps slotting a certain number of spots on the board for different races to help try to ensure diversity.
Commissioners agreed to submit to City Manager Matthew Spoor a ranking of their top seven candidates on Aug. 28, with Spoor to produce a spreadsheet scoring the applicants based on those lists to help aid Commission's decision-making at the Sept. 9 Commission meeting. City Attorney Nikki Day advised Commission that each Commissioner's ranking list will need to be read aloud during that meeting.
In a separate action, Commission voted 5-0 to adopt a resolution clarifying the city's stance on signage on city property, the result of two weeks worth of votes on Black Lives Matter signs that were put in front of City Hall and the Safety Harbor Public Library before being replaced by Safety Harbor Stands United signs.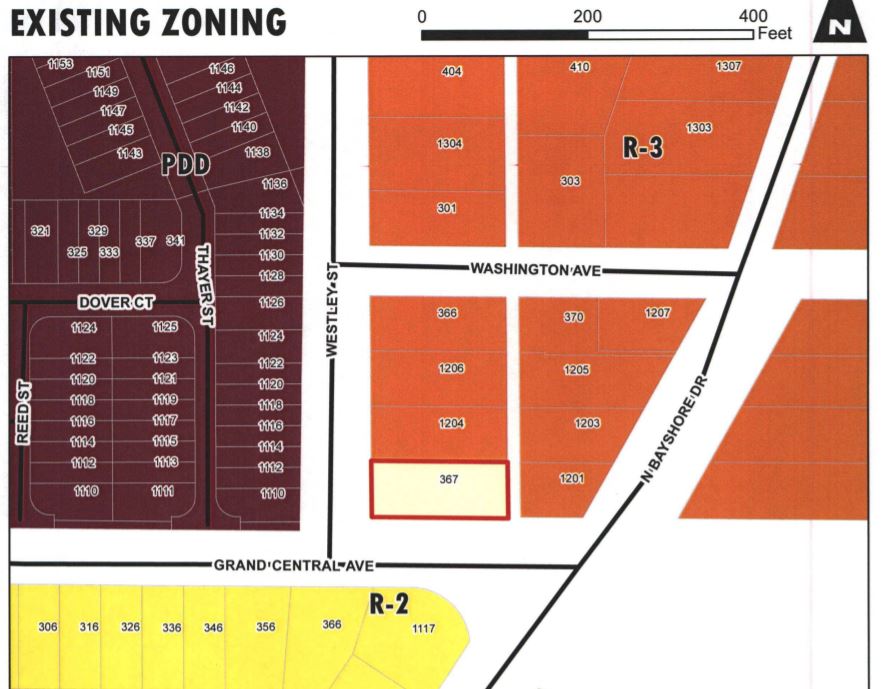 REZONING OF 367 GRAND CENTRAL AVE.
Commission spent a considerable amount of time debating a request from Frank Vassallo to change the zoning for his property from Single-Family Residential (R-1) to Conditional Mix Residential (R-3), which would make it consistent with the zoning of all other properties on the block. The city's Technical Review Committee had no issues with the request and the Planning & Zoning Board had recommended approval, but Zodrow and Besore raised concerns about the additional possible uses for the property with the rezoning change and that properties across the street were zoned differently. R-3 properties allow additional "conditional uses," which property owners need to get permission from Commission to do if they wish.
The applicant's architect told Commission his client would like to make an addition to the existing single-family house on the property, which is what is called "legal non-conforming," which means it doesn't match current zoning. A change to R-3 would bring the house closer to being in compliance with setbacks, which are allowed to be five feet closer to the road in the front and a half a foot closer to the road on the sides as an R-3 property rather than a R-1 property
City staff told Commission the applicant was seeking only a zoning change, not a change to the Future Land Use designation, and that the zoning change would not materially change the density allowed on the property. Spoor reminded Commission that their decision on the individual case needed to be made on the evidence presented, and if Commission wished to make changes to the R-3 zoning designation, that could be done in the future.
Zodrow made a motion, seconded by Besore, to deny the zoning change, without citing one of the specific reasons for denial required by law. After Day prompted him to elaborate, he cited that it was incompatible with existing uses in the area, with Besore agreeing. That motion failed 3–2, with Ayoub, Merz and Diaz voting against it. A second motion to approve the rezoning was approved 3-2, with Zodrow and Besore against it.
SECOND READINGS
Ordinances or changes to city code require two hearings before the City Commission.
Impervious surface ratio changes: Commission voted 5-0 in two separate votes on second and final reading to make language on "impervious surface ratios," or ISRs, which is the amount of land that can be covered by concrete and other materials that water can't penetrate, conform with Pinellas County language.
Comprehensive Plan glossary update: Commission voted 5-0 on second and final reading to approve changes to definitions in the city's Comprehensive Plan to be consistent with the city's Land Development Code.
Election qualifying period: Commission voted 5-0 on second and final reading to approve qualifying dates of Dec. 7-14 for the 2021 city elections.
OTHER ACTION TAKEN
Street resurfacing contract: Commission voted 5-0 to approve a $591,079.51 contract with Asphalt Paving Systems Inc. to do street resurfacing.
Budget amendments: Commission voted 5-0 to approve transfers between city funds that included money received from the city's insurer for a theft at a public facility, an approved marketing campaign for the Safety Harbor Chamber of Commerce and a street resurfacing project.
Christopher Palmieri Employee of the Quarter: All city employees were honored as the Employees of the Quarter after dealing with COVID challenges.
MISSED THE MEETING?
Watch a video of it on the city's website here: https://safetyharbor.granicus.com/MediaPlayer.php?view_id=6&clip_id=2275
NEXT MEETING
7 p.m., Wednesday, Sept. 9. (This meeting is being held on a Wednesday instead of the normal Monday in observance of Labor Day).