City Commission looks for federal help for erosion concerns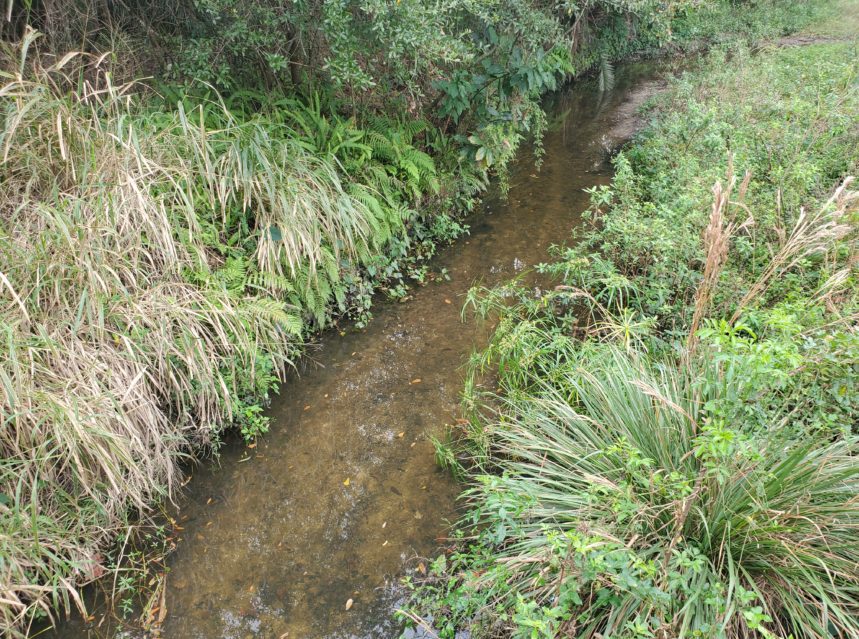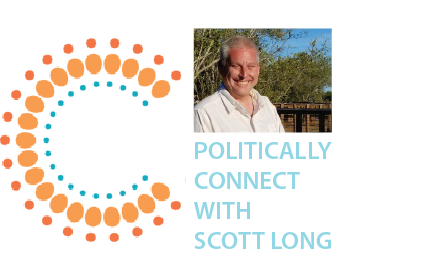 The Safety Harbor City Commission will wait a month or so to hopefully receive information from the Army Corps of Engineers before deciding what, if anything, it can do to ease longstanding erosion concerns along Bishop and Mullet creeks.

Residents of the Harbor Wood Village subdivision have for years expressed concerns about their backyards slowly eroding into Bishop Creek and last year they made another push to get Commission's help in addressing the issue.

At its Jan. 21 meeting, Commission received lengthy research materials from city staff on the issue and heard from residents again before giving City Manager Matthew Spoor direction on how to proceed.

The city will soon begin removing sand and sediment at the bottom of Bishop Creek in North City Park at a cost of $24,000. Additionally, two possible studies were put forth by city staff for consideration. The first, at a cost of $30,480, would study only Bishop Creek in Harbor Woods Village, while the second, at a cost of $39,930, would be focused on updating an Erosion Control Study that was completed in 2000 and would look at issues with not only with Bishop Creek but also 30 properties bordering Mullet Creek.

Spoor cautioned Commission that while there is money in the budget to pay for either study, there is not money in the budget to address any possible recommended improvements, which are estimated to cost as much $200,000 per property. To pay for any fixes, the city would need to get grants from federal, state or county agencies or consider other options, including a millage rate increase or property assessments.

Mayor Joe Ayoub kicked off the discussion by saying that he and Spoor recently had lunch with U.S. Rep. Gus Bilirakis, who pledged to write a letter immediately to the Army Corps of Engineers to see what, if anything, it can do to help. An answer is expected back in about a month.

Commissioner Andy Zodrow said he is not expecting the Army Corps of Engineers to be able to help, but suggested that the city reach out to FEMA's National Flood Insurance Program for help, as it can buy properties that have repetitive flooding issues. Spoor said he has looked into that, and because the issue is only erosion, and not flooding, the program wouldn't apply to this situation. Zodrow also said that while the city is not allowed to spend money to fix private property, he considers this a public issue now because of the sheer number of properties involved.

Vice Mayor Cliff Merz said he's been a Commissioner since 2012, and reminded residents that when Tropical Storm Debby came through, FEMA helped with the situation to some degree, but wouldn't do everything residents wanted. Commissioner Carlos Diaz said he wanted to wait to see what the Army Corps of Engineers says, but he's not opposed to doing a study. Commissioner Nancy Besore said this is a development issue and that no one in the past looked to the future when making decisions that have eventually led to this.

Spoor summarized the direction he got from Commission:
Work with Rep. Bilrakis, the Army Corps of Engineers and any other federal or state agency that might be able to assist
Start a budget transfer to cover the cost of one of studies, preferably the larger one
City staff will meet residents one more time to discuss any concerns they have with the larger study.
OTHER ACTION TAKEN
Amend Land Development Code for alleyways, sidewalks and utility locates: Commission voted 5-0 on second and final reading to approve a list of changes to the Land Development Code.
Pinellas Opportunity Council appointment: Commission voted 5-0 to appoint Carmenetta Lundy as the city's representative to the Pinellas County council that assists residents in need.
Intern recognition: Melina Hayward, a Palm Harbor University student and Safety Harbor resident, was recognized for serving as an intern in various city departments as part of Pinellas County Schools' Executive Internship program.
Employee retirement recognition: Thomas Waitzman of the Leisure Services Department was honored for retiring after 21.5 years of service.
National 2-1-1 Day Proclamation: A proclamation was presented to 2-1-1 Tampa Bay Cares Inc. in observance of National 2-1-1 Day.

MISSED THE MEETING?
Watch the video of it on the city's website here: http://safetyharbor.granicus.com/MediaPlayer.php?view_id=6&clip_id=2191

NEXT MEETING
7 p.m., Monday, Feb. 3