City Commission faces tough choices on recycling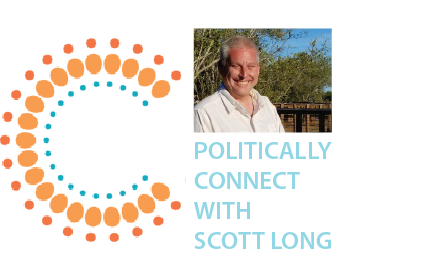 The Safety Harbor City Commission began to grapple Monday night with what surely will be a difficult conversation in a city that loves its environment – how to react to an immense jump in what it costs the city to recycle.

On Oct. 1, Pinellas County will raise the fee it charges cities to dump trash and yard waste by 6 percent to $39.75 per ton, and the Tampa recycling center will start charging cities $100 per ton for recyclable material, which is being accepted at no cost now. On Monday, Commission voted 5-0 to pay $22,455 for a study to review the city's entire recycling operation and make recommendations to Commission, but Commissioners already understood that regardless of what that study recommends, that decision will be difficult.

The problem is multi-faceted. In the past, not only was the city not being charged for recycling materials, it also was making money on the sale of them. That is no longer happening, as Public Works Director Ray Boler told Commission that the city still receives a little money for cardboard, but nothing or close to nothing for other recyclable materials. In addition, more and more truckloads of recyclable materials are being turned away at the recycling center because of the level of "contamination," or the amount of trash that is mixed in, is too high. When that happens, city sanitation workers need to make a separate trip to the county's trash facility to dispose of the load. All of that is in addition to the new fee that is more than twice as much as what it costs to dispose of recyclable materials than it does other trash.

Vice Mayor Cliff Merz said, as harsh as it sounds, the new fee might make it more prudent for the city to suspend, even temporarily, collecting recyclable material, something City Manager Matthew Spoor says some cities are already doing. Spoor cautioned that if the city goes that route, it might prove difficult to get residents to recycle again in the future if it becomes financially feasible to do so. Mayor Joe Ayoub and Commissioner Andy Zodrow mentioned some positives even if the city does feel as if it is forced to steer away from recycling. Ayoub reminded Commission that much of the city's trash is converted into electricity, and Zodrow told Commission that Pinellas County technology is such that even an aluminum can thrown in the garbage is eventually recycled.

Even though the city will be paying more to dispose of trash and recycling, the rates charged to residents will not change until the completion of the study and Commission's decision on what to do with the recommendations it receives.

OTHER ACTION TAKEN
Millage rate and city budget: Commission voted 5-0 on second and final reading to keep the city's millage tax rate the same as in past years at 3.95 percent and to approve the city's 2020 fiscal year budget of $68,429,850.
Street Lighting Services and Facilities Charge: Commission voted 5-0 to continue the city's Street Lighting Services and Facilities Charge at an annual rate of $39 per EDU, which stands for Equivalent Residential Unit, which is defined as any building that has the same impact of a single-family residence, which includes businesses.
Ballot initiative for assault weapons: Commission voted 5-0 to join with the City of Weston and other cities around the state in filing a brief with the state Supreme Court in support of placing an amendment to the state constitution on a future ballot to ban the ownership of semi-automatic rifles and shotguns that can hold 10 rounds of ammunition at once, at a cost of not more than $3,000.
Parks & Recreation Advisory Board appointment: Commissioner voted 5-0 to reappoint Thomas Gardner.
Library Advisory Committee appointments: Commission voted 5-0 to reappoint Mary Haddon Doyle and Michael Moscardini.
Marina slip rental increase: An item to consider raising rental fees for slips at Safety Harbor Marina was rescheduled for the Oct. 7 meeting.
Retirement recognition: Michal Pezzino was honored on his retirement from the Leisure Services Department as a Tradesman II after 14 years.

MISSED THE MEETING?
Watch the video of it on the city's website here: http://safetyharbor.granicus.com/MediaPlayer.php?view_id=6&clip_id=2159

NEXT MEETING
7 p.m., Monday, Oct. 7.