Blake Real Estate's Paddle For Kids Event This Saturday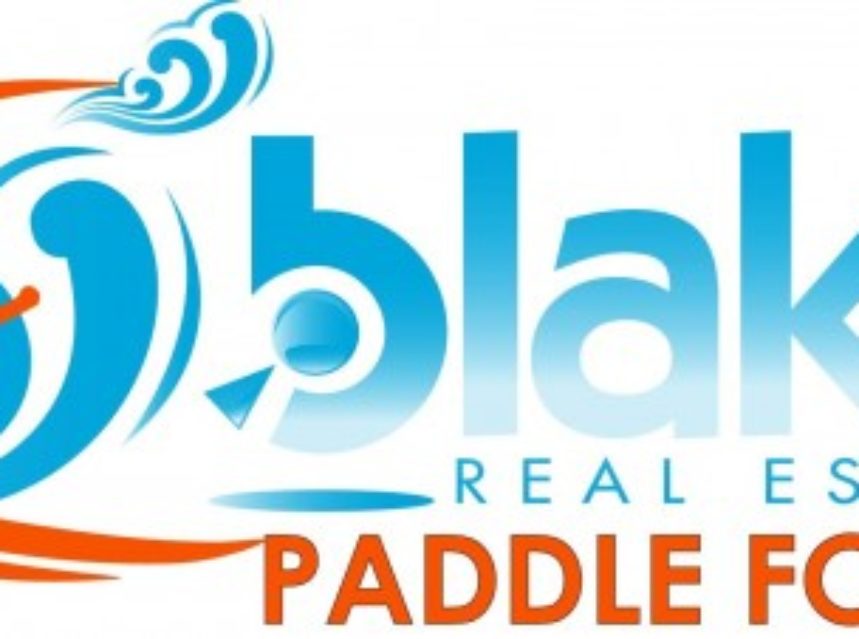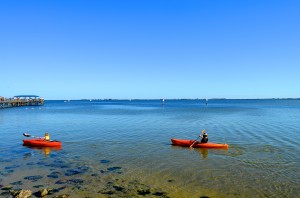 The inaugural Blake Real Estate's Paddle For Kids event is scheduled for this Saturday, May 24th, at 9 a.m. at the Safety Harbor Marina.
The event, hosted by local real estate broker and Safety Harbor City Commissioner Richard Blake, is a fundraiser to raise awareness for newborn screening programs; all profits from the race will go to the Save Babies Through Newborn Screening Foundation.
Blake, who also owns the company that publishes this website, recently became a father for the second time, and he described how the idea for the event came from a real-life scare he and his wife received shortly after the birth of their first child.
"On December 18th 2012, I received a phone call from my daughter's pediatrician that would change our family's lives forever," he explained.
"She called to say that our daughter needed to be brought in and started on medication immediately because the newborn screening test, a blood test that was taken on the day she was born six days earlier, had identified an absence in her thyroid function, which could cause physical and mental impairment."
The Blakes learned that by identifying the issue in a timely manner, it could be resolved simply by taking a daily medication that leads to living a long, healthy life, and thanks to the test, their daughter Olivia, enjoys a normal life today.
But the situation got the Blakes thinking about what they could do to help other parents identify and treat problems their children may be faced with after birth, and they founded Paddle For Kids Corp, a non-profit organization that raises awareness and promotes education for identifying early childhood disorders. Paddle For Kids uses paddle sports and other water activities to create events, promotions and competitions that in turn raise awareness and funding for their cause of identifying early childhood disorders so that children can be treated in a timely manner and change the outcome of these children's lives for the better.
"For our inaugural paddle race event in Safety Harbor, we wanted to be laser focused on raising awareness for newborn screening programs since that hits nearest to our hearts. There are so many great organizations out there, like March of Dimes and the Magic Foundation, but we knew that we wanted the focus to be directly on newborn screenings, so we decided to give all profits, that Paddle For Kids raises from this event, to the Save Babies Through Screening Foundation since they are very specific in their goals within newborn screening programs and work hand in hand with many of those larger organizations," he said.
Here's a great video that explains more about the cause: Save Babies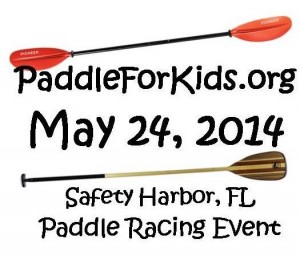 Saturday's event will feature three races designed for a variety of skill levels: a 3-mile recreational race, a 7-mile elite competition and a "dolphin dash" quarter-mile paddle for youngsters.
In addition to the races there will be a water slide, entertainment, refreshments, raffles and other fun activities for families to participate in. SUP racers, kayaks and outrigger canoes are all welcome to race.
"I'm really excited about several of the raffle prizes as well," Blake said with a big smile. "801 Skate Shop gave us a longboard and a Kahuna stick to raffle off, which is really sweet, if I don't win it, I'm headed straight there after the event to buy one."
For more information about the Blake Real Estate Paddle For Kids event, including how to sign up to participate in one of the races, visit the event website at www.paddleforkids.com.