Beloved Safety Harbor Barber Tony Comeiro Passes Away At 67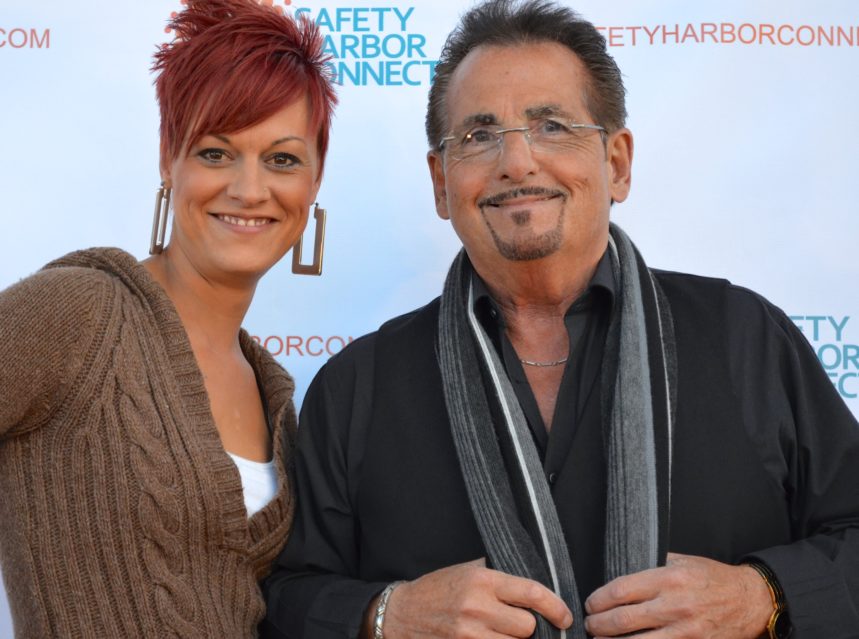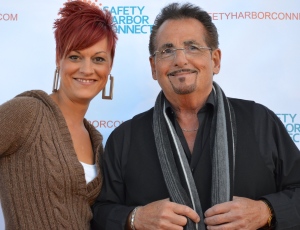 Friday night was a joyous occasion in Safety Harbor, as the city held its annual Christmas tree lighting ceremony and decorate a door contest.
But while the front door of the Chop Shop was festively decorated, the mood inside the Main Street salon was unquestionably solemn, as word came down earlier in the day that beloved barber Tony Comeiro had passed away unexpectedly at the age of 67.
"He called me this morning to tell me he wasn't feeling great and that he'd be a little late, and I said no problem, Tony, take all the time you need," a visibly shaken Chop Shop owner Mike Platow said on Friday night.
"After he didn't make it in by noon I called to check on him and found out that he had passed away suddenly in his car while trying to get to work."
"I just couldn't believe it. I'm still in shock."
The gregarious Comeiro, a.k.a Tony the Barber, enjoyed a long career cutting hair in Safety Harbor.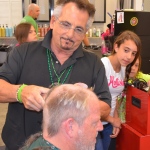 The Boston native owned T&T's Salon with his daughter, Tanya, for more than 15 years before moving down Main Street and over to the Chop Shop about three years ago.
Always quick with a joke or story while commanding respect from customers and colleagues alike, Tony had the aura of a hardened Mafioso but really had the heart of teddy bear, according to coworkers.
"When Tony first started here, we didn't think he'd be here long, didn't think he'd fit in," Chop Shop manager Tiana Stebbins said. "Now we can't picture the shop without him."
"He came in here as the old man, and we helped un-age him a lot! We had a lot of fun together."
Tony's loss was immediately felt by many of his regular clients as well.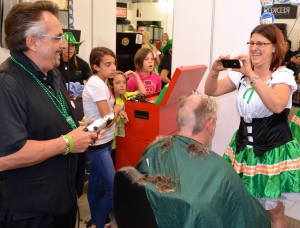 "One of his regulars came in earlier, and when I told him what happened, he just sat down at the table out front and didn't move for a while," Platow said.
"When I told him he could still get his hair cut by one of the girls, he said at that moment, he didn't care about cutting his hair ever again."
"That's typical of the impact Tony had on people."
Safety Harbor Vice Mayor Cliff Merz, a longtime Comeiro client, expressed his feelings regarding Tony's passing prior to the city's tree lighting ceremony earlier in the evening.
"Tony has been cutting my hair for 16 years," Merz said. "To think that he's not around anymore, I really just can't believe it."
"It makes you realize that you truly have to enjoy every day as if it is going to be your last, because it really could be."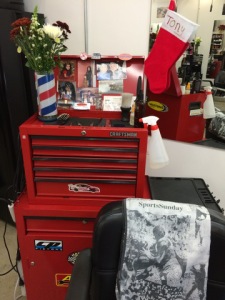 Although Chop Shop employees plan to have an informal memorial service for Comeiro as they attempt to move on from this heartbreaking loss, Platow said the mood inside the shop will never be the same.
"Tony was a calming influence, someone who could tell me what I needed to hear whether I wanted to hear it or not, and he also was a mentor to younger stylists," he said.
"It's a sad day at the Chop Shop. This place just isn't going to be the same without Tony."
Related: