Art Show Raises Money, Awareness For Harborside Studios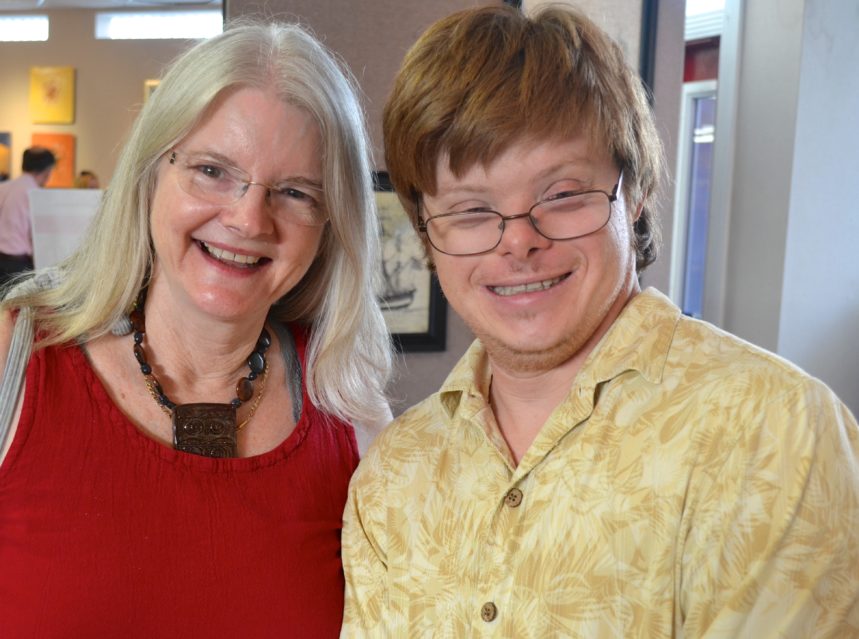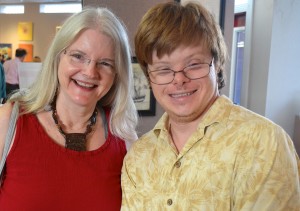 Safety Harbor's Syd Entel Galleries was packed with patrons on Thursday night, including Pinellas County luminaries like Clearwater Mayor George Cretekos, Safety Harbor City Commissioner Carlos Diaz and Clear Sky and Frenchy's Café executive Dan Shouvlin.
The crowd was gathered for the annual 'Special Art By Special Hands' show, an event that is designed to raise money and awareness for Harborside Studios, a UPARC facility located on Fifth Avenue North in downtown Safety Harbor.
Now in its sixth year, the event has become the primary fundraiser for the studio, which recently underwent a major renovation and is growing by leaps and bounds, according to director Michelle Ault.
"This is the sixth anniversary of the event, and it continues to get bigger and better every year," Ault told Safety Harbor Connect.com.
"Because of this show, plus the studio renovation, we're getting a lot more recognition, more foot traffic and retail sales and the community's awareness of what we are doing has increased," she added. "It all goes a long way towards growing the studio and putting smiles on our students' faces, which is what it is all about."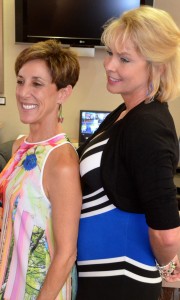 Ault said the show took nearly six months to put together and featured roughly 250 pieces from more than three-dozen Harborside Studios artists.
Throughout the event, well-dressed guests mingled among the artwork, sampling *food provided by Clear Sky Draught Haus, the Stuffed Mushroom and Crispers Cafe and chatting with the artists, who seemed to be completely at ease in what many would consider a high-pressure environment.
In fact one parent said it is through events like Special Art By Special Hands, as well as the weekly classes they attend at Harborside, that the students are better equipped to handle every type of situation.
"These events and the classes give the students a confidence level that they wouldn't normally get without the support of this studio," Chuck Caldwell, whose son, Dale, attends Harborside every week, said.
"It's amazing to see how much more outgoing and confident they are in daily life thanks to what they're learning at Harborside."
Those in attendance at the event echoed Caldwell's sentiments.
In his speech addressing the guests, UPARC associate executive director Brian Siracusa related a story about a person who couldn't believe that someone affected with Downs Syndrome and other special needs could lead an ordinary, productive life, let alone create beautiful pieces of art.
"It's events like this that bring out members of the community that we continue to dispel these myths," he said.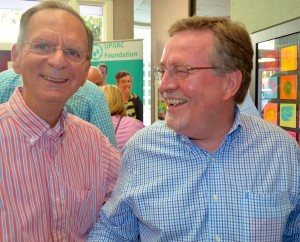 "The work going on at Harborside Studios continues to blow me away each and every time I stop by there."
Shouvlin, who in addition to his restaurant CEO duties is also a UPARC board member, encouraged everyone to purchase the art and support what he feels is one of the most worthwhile causes around.
"I encourage everyone, especially if you are a business owner, to purchase every piece of art in here, whether you like it or not or it's your taste or not, and put a piece in your home or business," he said. "I don't want anybody to leave here without all this art being bought!"
"I'm very passionate about it because there isn't a better organization out there to endorse and support."
Here's a photo gallery of Harborside Studios' sixth annual Special Art By Special Hands event at Syd Entel Galleries:
*Note: This article was updated to include the names of other establishments that provided food for the event.