Andy & Judy New England Folk Duo in Concert at the Safety Harbor Public Library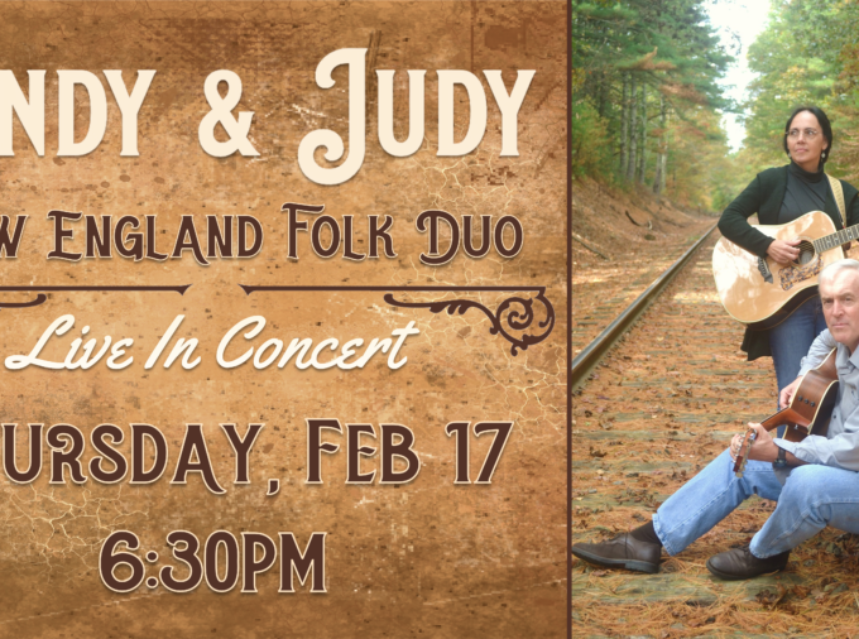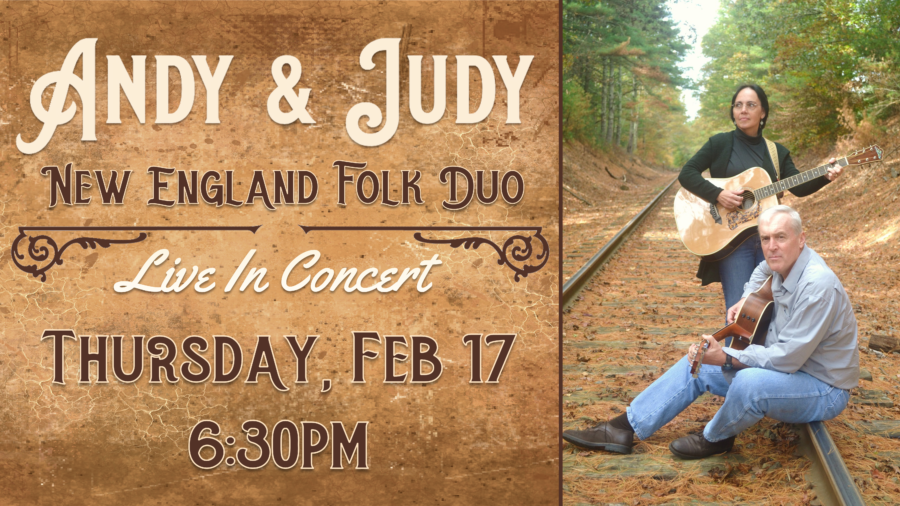 All are welcome to a free concert with New England Folk Duo Andy & Judy on Thursday, February 17, 6:30 pm at the Safety Harbor Public Library. The Massachusetts based duo has performed together since 2009, producing seven albums. Featured on popular folk music radio shows, Andy and Judy Daigle, find inspiration for their music from the sometimes chaotic, sometimes breathtaking, but always interesting world around us.
The performance will include original songs including traditional folk, roots music, country swing and bluegrass, using guitars, mandolin, banjo, ukulele, and other traditional instruments. Beautiful stories are told through their songs – many of which are based on historical events, times, or places.
The Library is located at 101 2nd Street North, Safety Harbor. Call 724-1525 x 4112 for more information or visit www.SafetyHarborLibrary.com.