Have A "Wild Night" At Marshall Street Park Tonight!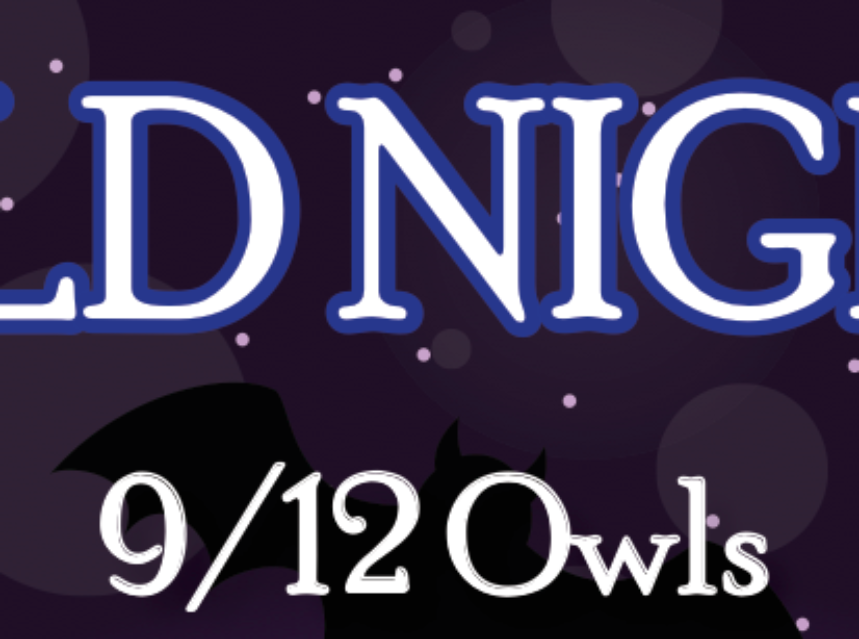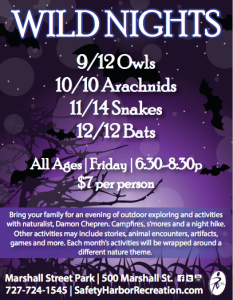 Looking for something to do with the kids this Friday night? How about having a "wild night" at Marshall Street Park?
The City of Safety Harbor's recreation department is hosting a series of outdoor adventure nights this fall, each with a different nature theme.
This month's event takes place at Marshall Street Park from 6:30-8:30 p.m. The theme is owls.
In addition to outdoor exploration and activities, Wild Nights will feature guest speakers, campfire stories, night hikes and s'mores.
This month's speaker is naturalist Damon Chepren.
The cost of the Wild Nights adventures is $7.00 per person, and the event is open to people of all ages.
For more information, contact the City of Safety Harbor Recreation Department by visiting their website, or call 727-724-1545.