Our Unofficial Doggie Lost and Found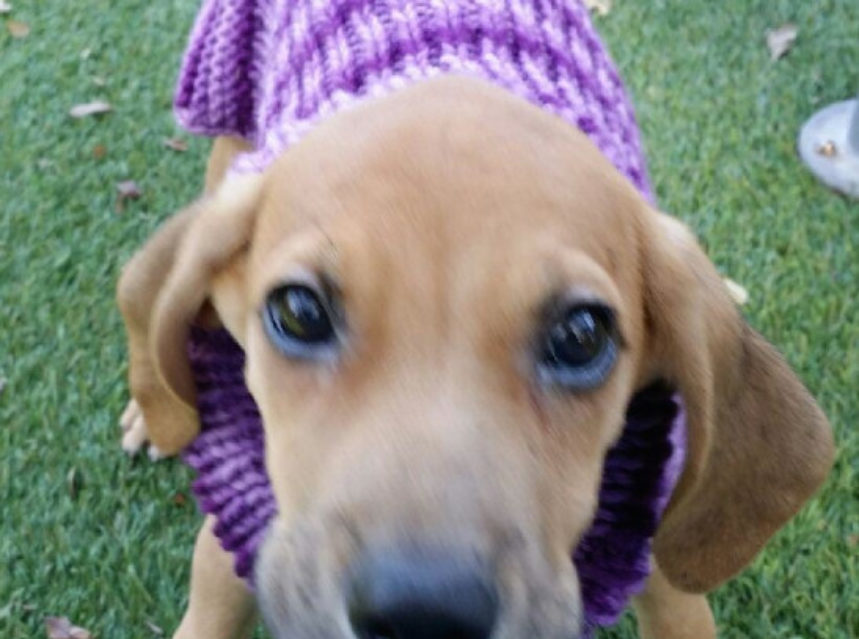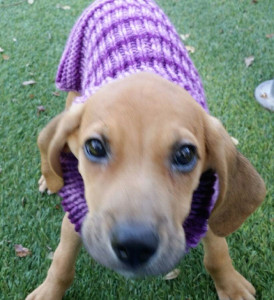 Harbor Pets, the local pet grooming shop in that cute little bungalow just off Main Street on 4th Avenue North (across from the gazebo) plays a little known but vital role in the lives of our downtown neighbors. Over the years it has become a magnet for missing pets, a sort of unofficial Doggie Lost and Found, in part due to the wonderful family that runs the shop. Owners Mary and Kelly Neville and their son Dominick share a deep love of animals and have often given effort and support to help reunite lost dogs and their families.
I first met the family a few years ago when I spied a golden retriever making her way nervously down Main Street during the noise and confusion of our annual 4th of July Parade. She was without a human companion, but was obviously well fed and groomed. I grabbed her collar and we sat by the curb as I talked her into a less anxious state and found that a bit of attention helped her calm down. My house was five blocks away and full of cats, and my yard wasn't fenced, so I was at a loss about what to do next.
That's when the unknown neighbor who had helped me calm her down offered the sage advice to take her to Harbor Pets. The man explained that's where lost pets often seem to wind up, so if the owners are out looking for her, they'd likely check in with the Neville's. Only a block away, I walked the dog down to the shop and met Mary and Kelly, who were more than glad to take her in. They assured me this sort of thing happens all the time, particularly during fireworks season when panicked animals can escape their yards, running blindly and ending up unsure how to get back to their homes. And sure enough, a call back to them a few days later confirmed that the dog's owners had indeed stopped by looking for her and were gratefully reunited with their canine family member.
Last week I checked in again with Mary and Kelly, and they remembered both me and the golden retriever from years ago. They shared a few recent stories, one of a Yorkie that had been brought in a few days before. The little guy had wandered into a downtown garage and looked like he'd spent more than a few nights wandering alone. After a meal, a bit of free grooming to lift his spirits and a good night's sleep the Nevilles realized they needed to be proactive if they hoped to find his owners. A trip to Dr Brett's (Brett Finkelstein's Vet Hospital on Delaware near 10th) and they discovered the little guy was chipped, so a quick phone call brought in his grateful family.
They also shared a recent escapade they'd had with the downtown pet owner of two Westies. When one of the dogs was found lost and running down a city street, he was brought into Harbor Pets by a concerned neighbor. Mary recognized the little guy and was worried; he was one of a pair the Nevilles groom regularly and she wondered why his canine cohort wasn't with him, fearing the worst. She called the owner who immediately rushed home to luckily find the other pup sitting inside the yard looking at the new hole in the fence…but not venturing a paw out of the yard. What a little angel! Knowing both dogs were safe, the owner then headed over to Harbor Pets to pick up the little devil of the pair and thank Mary for her quick thinking.
Mary told me that she feels it's not only their efforts that make the difference but also the kindness of strangers who help out a lost animal by being willing to get involved in helping to find the owners. Everyone who has every loved an animal can sympathize with the grief of not knowing what happened to a lost pet that is never found. With the fireworks last weekend and all the private firecrackers going off recently, it's likely the Neville family again has a few unexpected guests at Harbor Pets. So if anyone you know has had a runaway dog during the recent celebrations, tell them to check in at Harbor Pets, our unofficial Doggie Lost and Found.
From all the animal lovers in town, a big thanks goes out to Mary, Kelly and Dominick – you've help create many tail-wagging endings for our local families and their pets over the years!
~written by Barbara Ulmer, Safety Harbor resident blogger