Tis the Season for Holiday Events in Safety Harbor!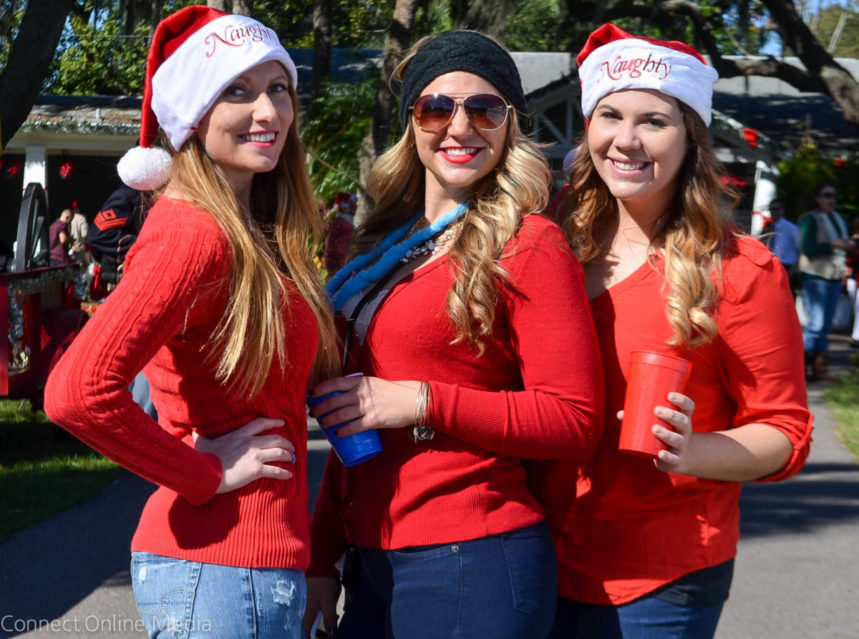 Christmas tree lightings, holiday parades and lighted trolley tours highlight Safety Harbor's December's special events calendar.
Tree Lighting Ceremony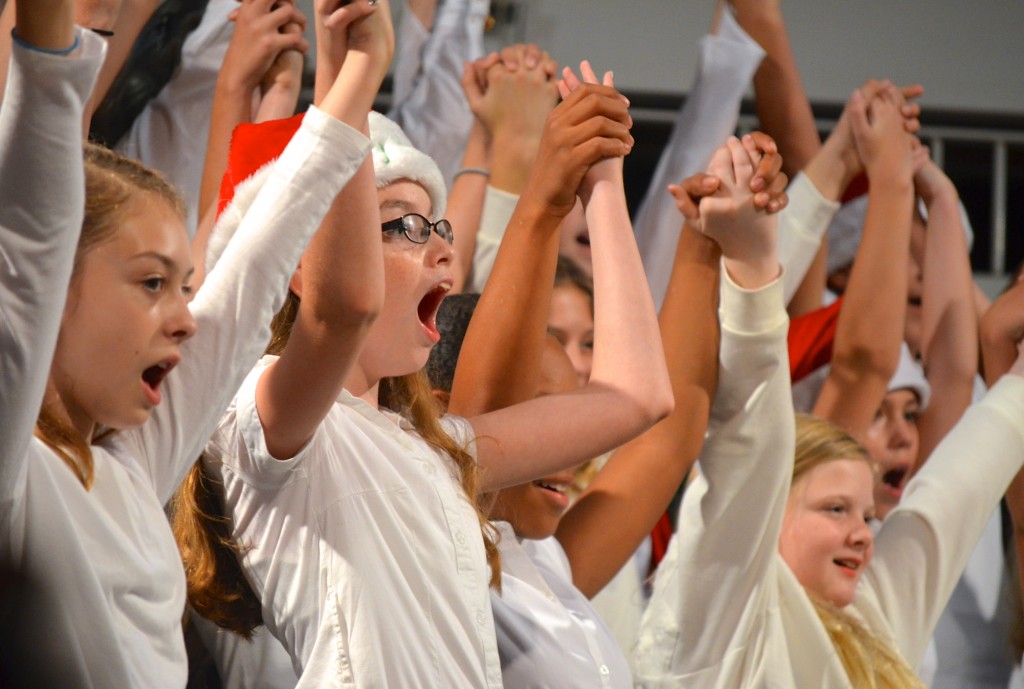 The holiday season is upon us, and in Safety Harbor the calendar is crammed with special events this December, starting with the Christmas tree lighting ceremony on Friday, Dec. 2. The event starts at 6:00 p.m. at the John Wilson Park Gazebo and features kids' choruses and Mayor Joe Ayoub and the commissioners lighting the city's massive Christmas tree before Santa swoops in atop his fire engine sleigh to grant the wishes of every child come Christmas Day!
Holiday Parade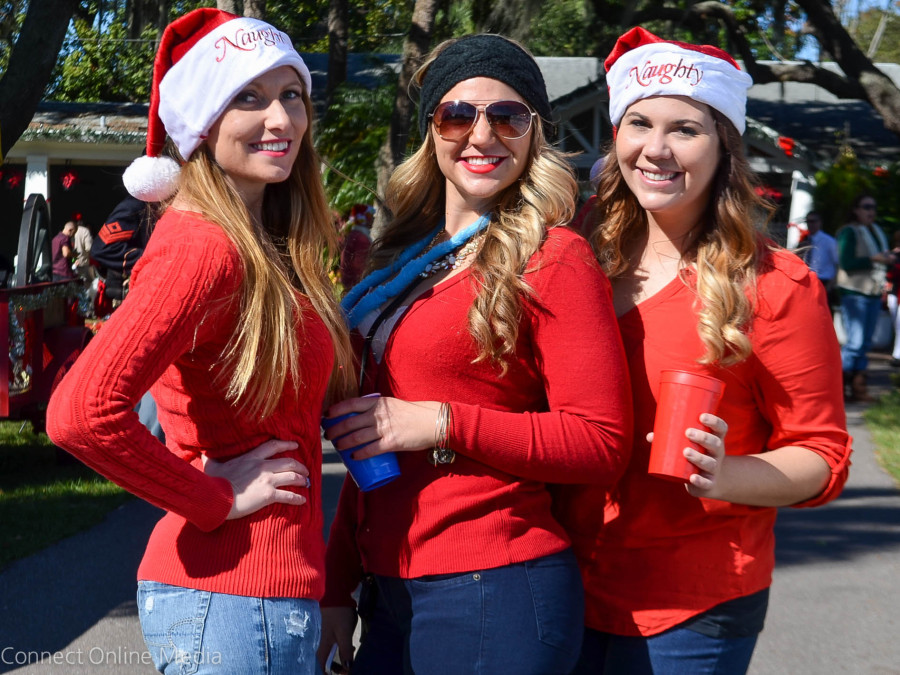 On Saturday, Dec. 3, Main Street will see a lengthy procession of colorful floats and souped-up vehicles, as the downtown district will host the Harbor's annual Holiday Parade, a staple of the community for more than four decades that represents a real slice of small-town charm. Parking will become scarce the longer you wait to get downtown, so get your spot early. If you decide not to come down, the parade, which starts at 10:00 a.m. will be simulcast on the Safety Harbor Recreation Facebook page.
Harbor Holiday Nights
The weekends of Dec. 9/10 and 16/17 will be full of Christmas cheer, as a pair of popular holiday activities could have Safety Harbor stand in for the North Pole in a Hallmark original. Folly Farm is the focal point of Harbor Holiday Nights, a free, family favorite that returns for the third year on Dec. 9th and 10th, 16th and 17th, from 6:00-9:00 p.m. The festive event features children's activities and a campfire, live entertainment and a bevy of colorful holiday lights at the Folly Farm facility, located at 1562 Dr. Martin Luther King Jr. St. N. Those who can't get enough of seeing Christmas lights (guilty!) can purchase a ticket for $5.00 for the Trolley Light Tour and take a 20-minute trip around town on the Jolley Trolley to see some of the best and brightest displays the Harbor has to offer. The trolley picks up and drops off at Folly Farm, and tickets can be purchased at cityofsafetyharbor.com/harborholiday . Free parking and shuttle are available at the parking lot and on the corner of Cedar St. and Elm St.
Santa's Fire Truck Tours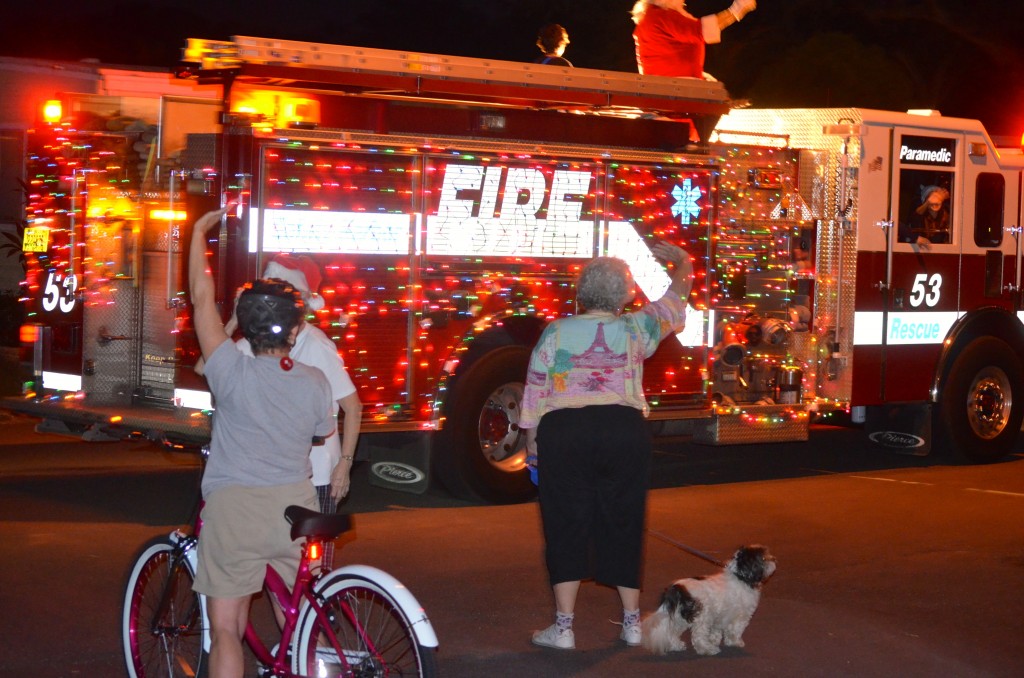 Also, on the nights of Dec 9th, 10th, 16th and 17th, Santa will be found making the rounds around town on the back of a Safety Harbor Fire Department engine, a long running tradition that has kids of all ages running out of their houses to catch a glimpse of Jolly Old Saint Nick as he swings through their neighborhood. According to officials, Santa is set to start his cross-town treks along the predetermined routes at 6:00 p.m. each night, and he will end each journey with a ride down Main Street. A tracking system has been set up at cityofsafetyharbor.com/santatracker to track him live and find his route.
Other Harbor Happenings in December
In addition to these awesome events, Safety Harbor's monthly Third Friday Street Celebration on Dec. 16th typically features a Victorian Christmas theme, and the weekend of Dec. 10/11 will see a double dose of holiday fun, with Santa's Twilight 5K set to start near sunset on Saturday, Dec. 10th; while the Kiwanis Arts and Crafts Show on Sunday, December 11th from 9am to 4pm, is a great place to find unique gift ideas for the holidays.