"Things to Do & Places to Go in Tampa Bay" Author Talk with Kristen Hare and Joshua Ginsberg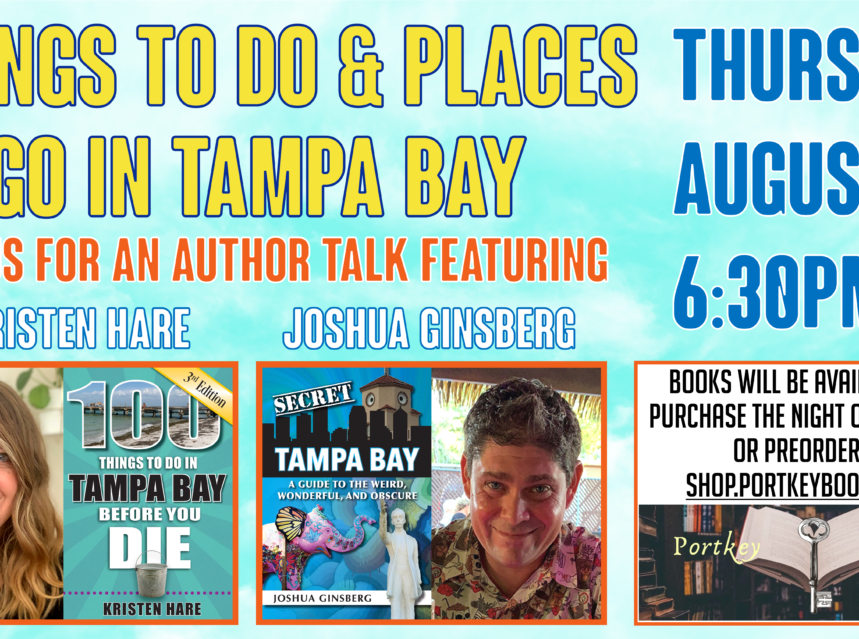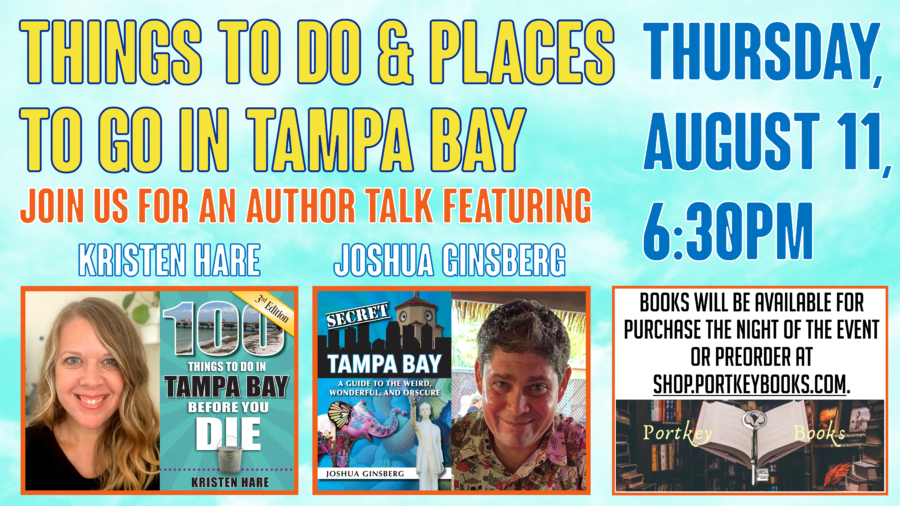 Florida in August, it is hot, humid, and thunderstorms form in an instant, what's there to do for those of us who live here year-round? Join authors Kristin Hare and Joshua Ginsberg on Thursday, August 11 at 6:30 pm at the Safety Harbor Public Library to discover the hidden things to do in Tampa Bay during the hottest months of the year.
Kristen Hare, author of 100 Things to Do in Tampa Bay Before You Die, is a staff writer for the Tampa Bay Times. She and her family moved to the area in the early 2000s and decided to live like resident tourists their first year here. Ever since then, the exploring and adventuring hasn't stopped. She continually finds new adventures to experience with her family and is eager to share what she finds with others.
Joshua Ginsberg, author of Secret Tampa Bay: A Guide to the Weird, Wonderful, and Obscure, is a writer, entrepreneur, and curiosity seeker. He has numerous published works of poetry, fiction, and non-fiction, and has been a business proposal writer and professional resume writer for over ten years. He has a knack for finding the most unusual things to do in our area and enjoys spreading the word to readers.
Books from both authors will be available for purchase through Portkey Books the night of the event or by preordering at https://shop.PortkeyBooks.com. Portkey Books is located at 404 Main Street, Safety Harbor.
The library is located at 101 2nd Street North, Safety Harbor. Call 724-1525 x4112 for more information or visit www.SafetyHarborLibrary.com.