Spot That Scam!: Fraud Prevention Presentation at Safety Harbor Public Library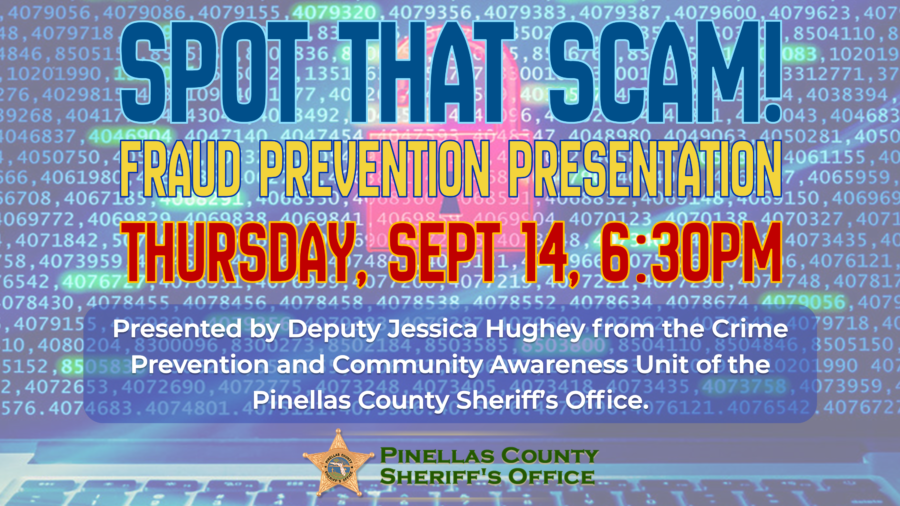 Learn how to spot scams on Thursday, September 14 at 6:30 pm at the Safety Harbor Public Library. Deputy Jessica Hughey from the Crime Prevention and Community Awareness Unit of the Pinellas County Sheriff's Office will share how to look out for scams and potential fraud and share how you can take measures to protect yourself and your information.

The library is located at 101 2nd Street North, Safety Harbor. Call (727) 724-1525 x 4112 for more information and visit www.SafetyHarborLibrary.com for a complete listing of library programs.