Safety Harbor Happenings: Jan. 16-19, 2015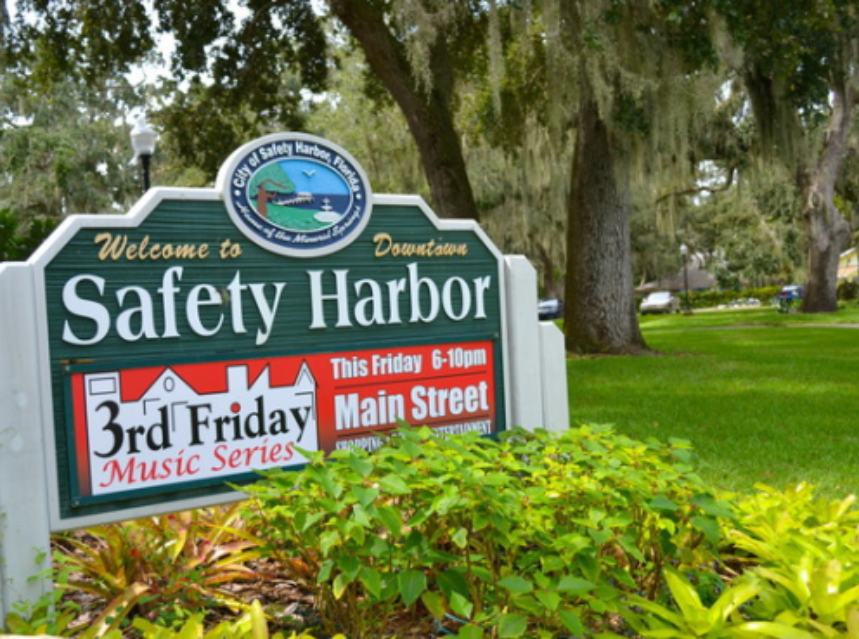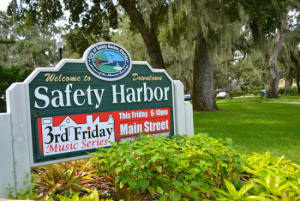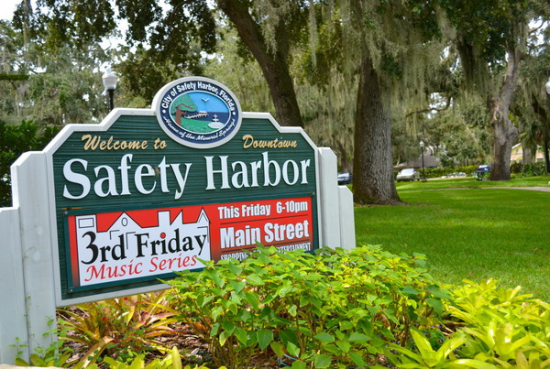 Happy New Year, Harborites!
Yes, I know we're already two weeks deep into 2015, but tonight marks the beginning of the first busy weekend in town since we took the Christmas decorations down.
The festivities kick off at six o'clock this evening with the first Third Friday Main Street Music Series of the new year, and they don't stop until Monday night, when the 9th Annual Taste of Safety Harbor packs the Safety Harbor Resort and Spa.
While January's Third Friday doesn't have a specific theme, according to the city's website, it does feature renowned singer/songwriter Kyshona Armstrong in her return to Safety Harbor.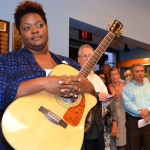 The Nashville native performed at last year's Safety Harbor Singer Songwriter Festival, and she treated the incoming Safety Harbor City Commissioners to an impromptu song at their swearing in ceremony before leaving town last April.
Based on a recent social media post, Armstrong can't wait to get back to town.
"I'm staring at snowflakes here in Nashville and DREAMING of this Friday when I'll be in warmer territory with you all!" Armstrong wrote on her Facebook page earlier this week.
"So swing by Safety Harbor and hang with us at the Gazebo for the Third Friday Music Series!"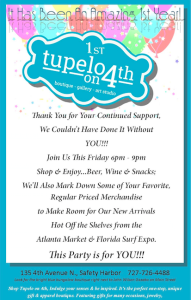 Armstrong's set is scheduled to start at 6:00 at the John Wilson Park Gazebo, and while you are there, you might want to step behind the park and check out what's happening at the adjacent shop, Tupelo on 4th.
The chic downtown boutique is celebrating its first anniversary in Safety Harbor on Friday night, and officials are pulling out all the stops in order to show their appreciation for all the support they've received in their first year.
"Thank you for your continued support, we couldn't have done it without you!!!!" states a promotional flyer for the event.
"This party is for YOU!!!!"
According to the flyer, there will be beer, wine and snacks offered to patrons, and special deals on merchandise throughout the shop.
On Saturday, the City hosts what promises be a popular event at Safety Harbor Waterfront Park: Doggie Day By The Bay.
"If you're looking for something fun to do with your dog, come to Safety Harbor's waterfront Park this Saturday, January 17 from 3:00–6:00pm for Doggie Day on the Bay," special events official Christine McWilliams said.
"Doggie Day on the Bay is an afternoon of dog crafts, dog trick contests, vendors, and more! The event is free and family friendly, so don't miss your chance to spend some quality time out at the park with your family and your four-legged friend!"
For more information, contact Christine at chmcwilliams@cityofsafetyharbor.com or (727)724-1562 ext. 1504.
Sunday will be a day of much needed rest, as the city takes time to gear up for the Taste of Safety Harbor on Monday.
The ninth edition of the Safety Harbor Chamber of Commerce sponsored event, which features food and drink from more than 20 local bars and restaurants, promises to be bigger and better than ever, thanks to a beefed up entertainment schedule, more participants, and the addition of a new beer that was specially formulated by Clearwater's Sea Dog Brewery just for Taste.
"With the Taste of Safety Harbor now in its ninth year, we wanted to bring something unique and original to the event," Chamber president Paul Peiffer said of their "Odet's Brew" last week.
"We think this beer is going to make the 2015 Taste of Safety Harbor an extra special experience."
Tickets for the event run $28 in advance ($35 at the door), $38 ($45 for VIP passes, which are necessary to sample Odet's Brew complete with a souvenir Taste of Safety Harbor pint glass.
For more information of the 2015 Taste of Safety Harbor, visit the Safety Harbor Chamber of Commerce website, or call 727-726-2890.
I think that pretty much covers what should be a terrific weekend in Safety Harbor. If you know of any events we might have left out, please let us know in the comments below.
Have fun and be safe this weekend, Harborites!
Related: