Safety Harbor Election Candidate Profile: Joe Ayoub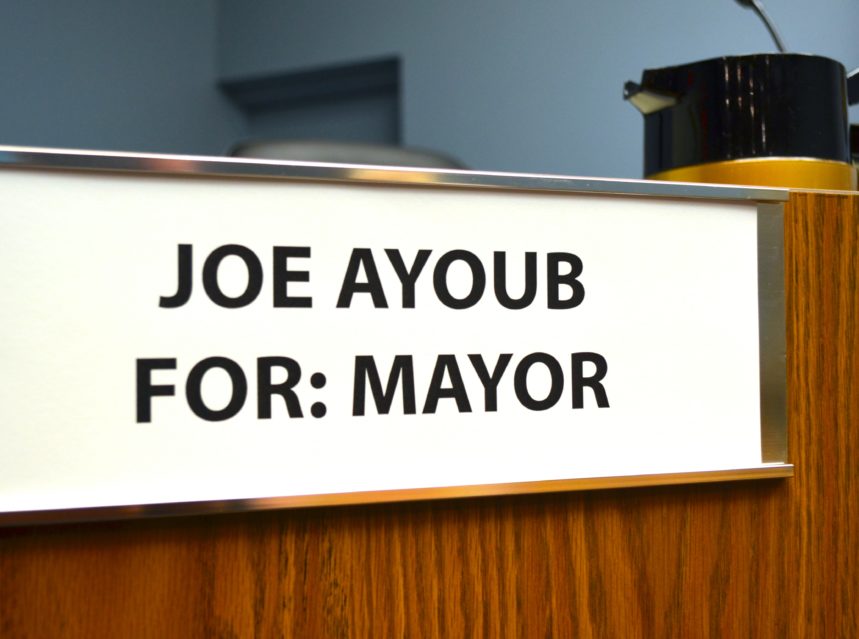 This is one of seven 2014 Safety Harbor municipal election candidate profiles conducted by Safety Harbor Connect. The city election will take place on Tuesday, March 11. There is a candidate forum on Wednesday, Jan. 29 at City Hall.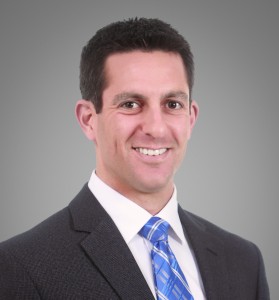 BIO:
Name: Joe Ayoub
Running for: Mayor
Age:  37
Place of Birth:  Brooklyn, NY
Lived in Safety Harbor Since: 1990
Professional History:  Certified Public Accountant and CFO of a growing technology company
Elected Office History: Mayor, 2012 to current; City Commissioner from 2007 to 2012
Volunteer/Organizations: – Pinellas Planning Council; Pinellas County School Transportation Safety Committee; Florida League of Mayors; School Advisory Council, Safety Harbor Middle School
Website: Joe Ayoub For Mayor.com
Five Questions Regarding Your Candidacy:

1. What made you decide to run for office?
After the former Mayor resigned before his term was over I decided that since I was the longest serving commissioner on the commission that I had the experience and judgment to be the city's Mayor.  I have a passion for serving our community and a clear vision for moving our city forward.
2. What part of your personal or professional experiences make you suited for public office?
Immediately after being sworn in as Mayor I double downed on my efforts to reach out to all parts of our community to improve upon my understanding of our city's collective vision for moving our city forward.  This included attending numbers homeowner association meetings and holding several town hall style meetings, which have been open to any resident to attend.  I believe it is my thorough understanding of our city that gives me the right judgment to lead our city moving forward.
3.  What do you think are the biggest issues affecting the community today and where do you stand on them?
I believe the biggest issue moving forward will be how well we balance progress with maintaining our small town character and charm.  Safety Harbor has a reputation for being a quaint city and I believe that is what makes our city so desirable.  I will be committed to striking the right balance so we never lose the qualities that make Safety Harbor so great.
4. What are your goals for the City and the Commission if you were elected?
There will be three areas that I will be focused on moving forward, which are:
1.)  New Waterfront Park Improvements – I am in favor of moving forward in a stead and deliberate manner so that we get to enjoy the amenities sooner rather than later.  Through the steering committee the community has spoken and I believe it is our job as the city commission to carry out the vision within the constraints of our budget.
2.) A More Vibrant Downtown – One of the most important things for a city is its downtown, and that's why I've been dedicated to bringing quality businesses and events to downtown Safety Harbor.  We have made great progress but there is still more work to be done.
3.) Maintaining a responsible budget – Since being elected in 2007 I've been laser focused on watching every dollar that our government spends.  When I took office we were on an unsustainable course of spending significantly more money than we were taking in.  Now, after the passage of our last budget, we are poised to have our spending in line with our revenues for the first time in seven years.
5. Any additional thoughts or comments?
Please visit my website at JoeAyoubForMayor.com for more information about my campaign.