Nolan's – Still Your Favorite Neighborhood Pub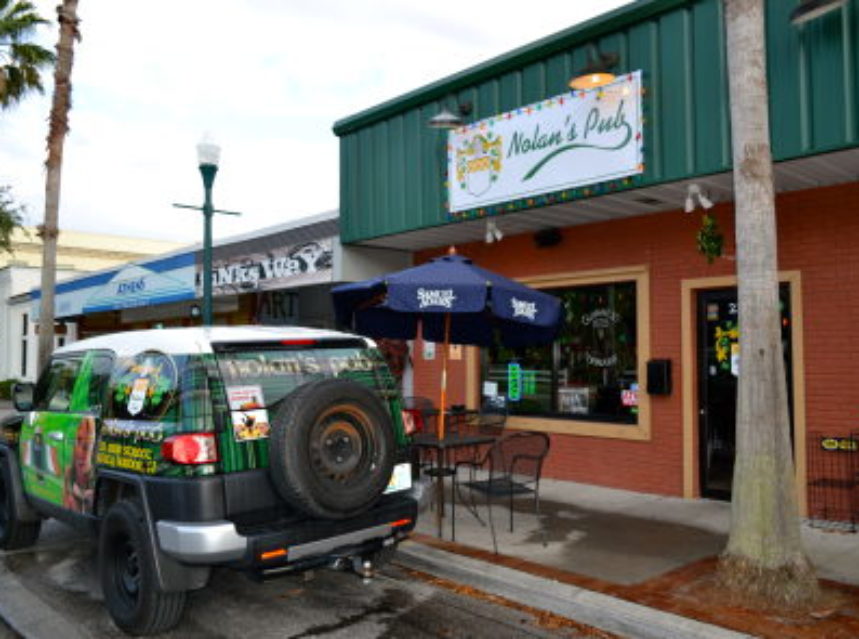 We've all heard the one about the guy who walks into the bar. Well, maybe not quite this version. This time, the guy walked into the bar and bought it. But the punchline isn't over. Not by a long-shot, Craig Davide, now former owner of all around favorite neighborhood pub, Nolan's, assures us.
"I'd call it divine intervention. I wasn't searching a buyer out, but I believe everything happens for a reason and my reaffirmations keep continuing. It's been the reason Nolan's has been so successful for all these years – it has all happened naturally." Including the recent sale of his once-upon-a-time-dream bar, Nolan's Pub. Even though it was not for sale, Davide was made an offer by New Jersey native, Dean Harkey, which provided an opportunity to begin a new chapter in Davide's life, and consequently, continue the bar's, even without his constant presence.
Craig Davide first opened Nolan's Pub with his wife Kristy on October 29th, 2011 after he became, like so many of us, fed up with the corporate world. He came from the other side of the bar; once in international trade logistics and also on the beat in the St. Petersburg Police Force. At the time, living a couple miles away from downtown, he saw a need in Safety Harbor.
"There wasn't a place where people could just come in for a beer. A true neighborhood pub. It doesn't have to be overly complicated. All of our success has really been due to the simplicity of it all," Davide states.
Simple was the formula, and fantastic has been the outcome. Nolan's Pub is the home to not only 22 beers on tap, live music and darts in the back, but a home away from home for so many. A place to gather after work and meet with your downtown neighbors to discuss the ways of the world, what's going on in your day, or just to hang and watch a game. The small brass plaques attached to the bar and hung on the wall list the names of who the most loyal pint drinkers are, but no one is ever intimidated to belly up in those seats. All feel welcome, even if just in for a visit from out of town. The amiable staff is quick to fill you in on the happenings in the Harbor; including their own numerous charity events, which Davide is very humble discussing.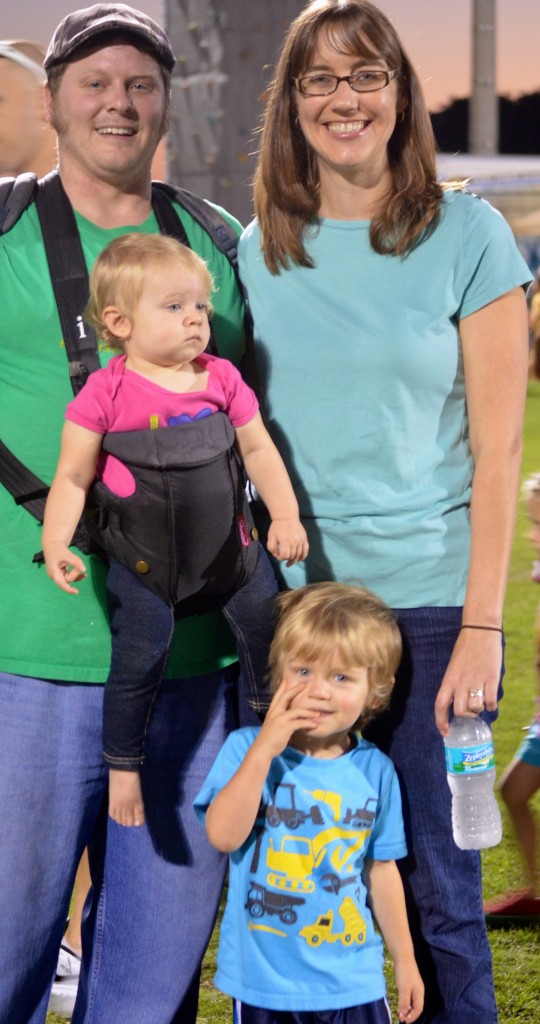 There have been countless causes which have benefitted from Nolan's community outreach. Since opening in 2011, Nolan's has either put on or been the host to an abundance of events, such as his most recent St. Patrick's Day 5K Run for the Fraternal Order of Police. When asked about the monies raised over the years, he cannot even put a number on it, because, frankly, that's not why he did it.
"The money never even comes into mind, honestly. I don't do it to promote Nolan's, or for the money. It's for the people in need. It's for the community," Craig states. "The charity stuff is just who we are. We step in where we see a need." And they certainly do. Offering the bar as a venue to non-profit organizations such as, the Cancer Society, March of Dimes and the Fraternal Order of Police, just to name a few, who in turn help so many others. Davide's hope after all this time working diligently in the community is that he has instilled a little bit of this charitable drive in others. And he believes he has.
"People get it. People like Scott Long (former commissioner) get it. I think they [the community] will continue. It might not be the 5K, because that's a lot of hard work, and I just can't do it anymore. I would hope that people in the community will come together to keep something up, and I think they will."
And his hopes for the future of Nolan's overall and the support of the new owner? He wishes him nothing but the best and wants the town to embrace him as their own, just as Craig himself was.
"I hope they rally around Dean and take care of him. He's taking on a big project and he'll need support. Change is inevitable, but it's a bar built for a community and I hope that community sticks with it. It's simple. Keep it simple. I appreciate all of it. People have taken really good care of us. But it's time for a change. You can always debate whether change is good or not, but you have to embrace it when it comes. It's a great town already, and hopefully no one loses sight of that. I believe there's enough good people to not let that go."
Community and togetherness is obviously first and foremost on Davide's mind when reflecting back on the years spent at Nolan's, and the time he will continue to spend, as he assures us he will be sticking around to assist the new owner, Dean Harkey during this transitional period. Davide will be taking a much less hands on approach from now until June, but then will still be seen slinging some beers a couple times a week just to ensure he can stay in touch with those who have made Nolan's what it really is – your neighborhood pub.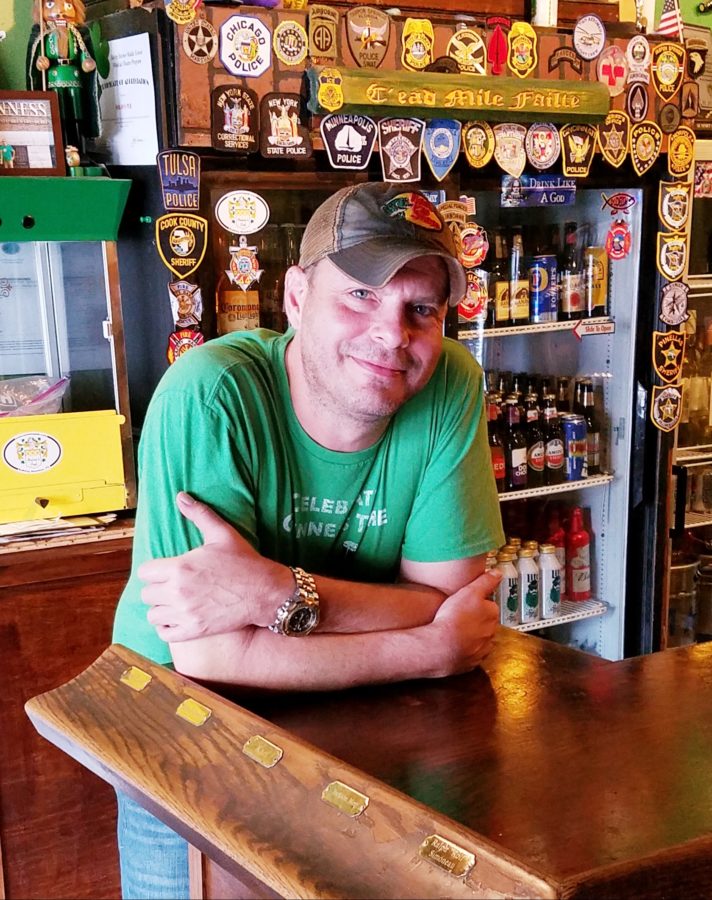 And it appears Harkey will be very accommodating, in order to keep what Davide has so successfully begun, alive and well. "I just want to keep the legacy going. That's what Craig and I discussed and that's what I plan to do." Harkey comments.
When asked what Craig's future plans may be he answers plaintively and assuredly, "I'm in a good place. My next step is nothing for now." When prodded for any last parting words, Davide provided, "It has been a fun ride."
And that is has. We'll make sure we have one last union meeting with you, Craig, and to honor your wishes by keeping the neighborhood spirit of Nolan's Pub alive and well. Here's to community! Slainte!