Meet True Crime Author Patti McCracken at the Safety Harbor Public Library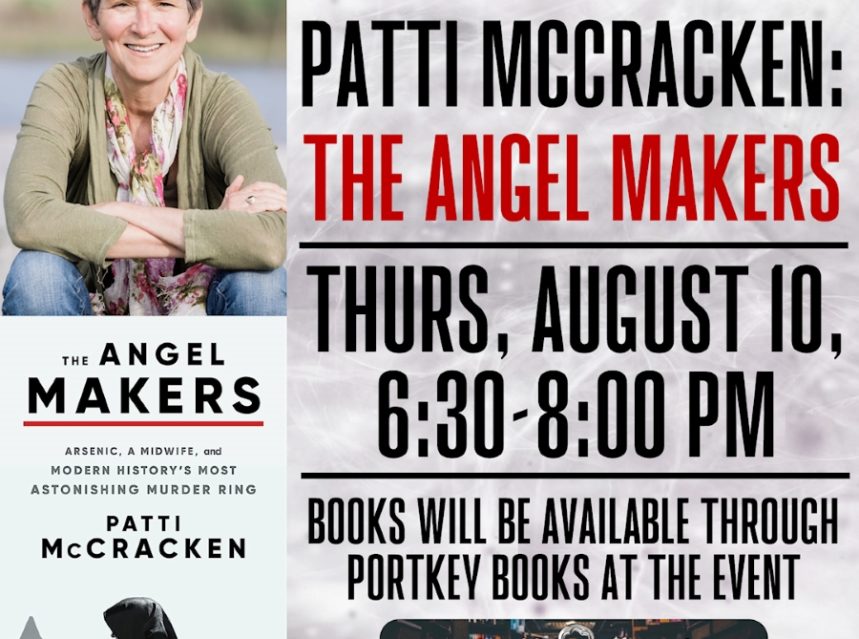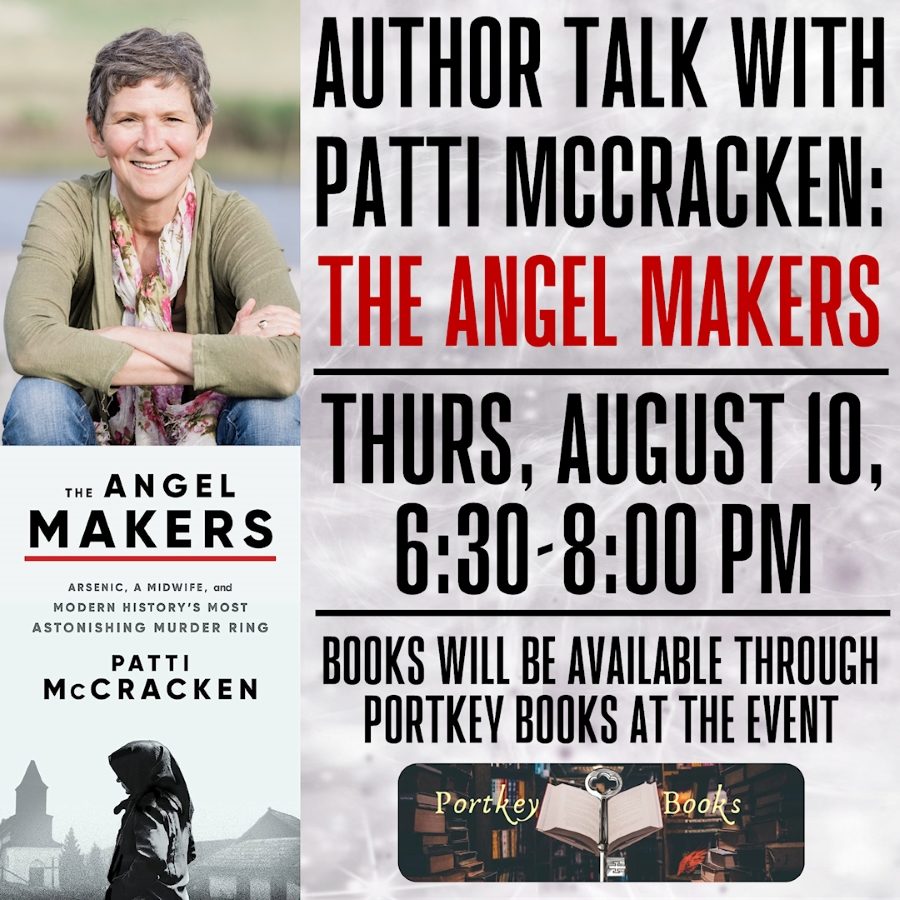 Award winning journalist Patti McCracken will discuss her book, The Angel Makers: Arsenic, A Midwife, and Modern History's Most Astonishing Murder Ring, on Thursday, August 10 at 6:30 pm at the Safety Harbor Public Library.
The Angel Makers is a true-crime story like no other: Auntie Suzy, a 1920s unimposing village midwife, who may have been the century's most prolific killer, led a murder ring of village wives, mothers, and daughters who were responsible for the deaths of at least 160 men until an unusual tip brought the crimes to light in 1929.
Patti McCracken is an award-winning journalist whose work has been featured in Smithsonian, Wall Street Journal, Chicago Tribune, Guardian, and numerous other publications. She was formerly on staff at the foreign/national desk of the Chicago Tribune and was twice a Knight International Press Fellow. After nearly two decades in Europe, Ms. McCracken now resides in Martha's Vineyard.
Books will be available for sale after the presentation or available through pre-order at www.PortkeyBooks.com.
The library is located at 101 2nd Street North, Safety Harbor. Call (727) 724-1525 x 4112 for more information and visit www.SafetyHarborLibrary.com for a complete listing of library programs.