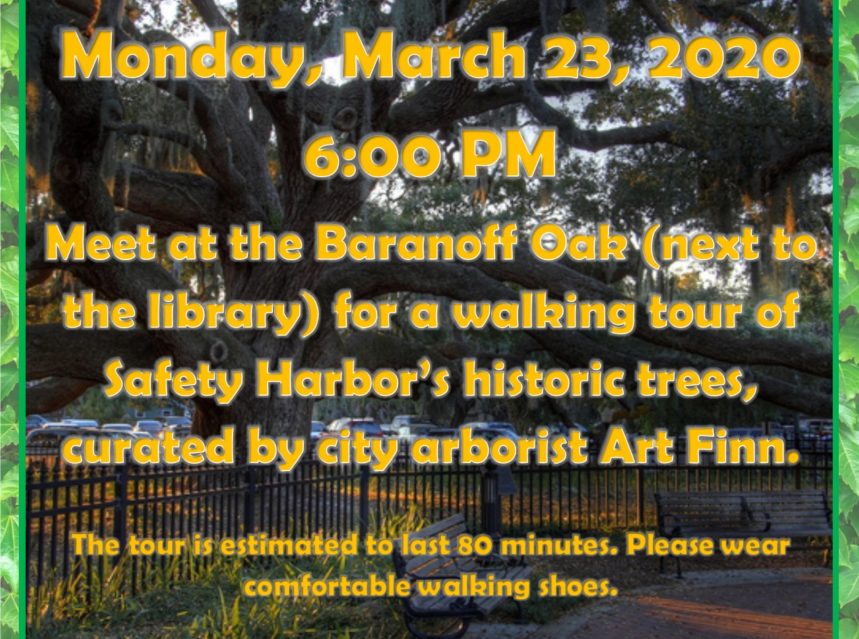 Safety Harbor Tree Walk Set for March 23
Join City Arborist, Art Finn on a walk-through downtown Safety Harbor on Monday, March 23, 2020 at 6:00 PM. Participants will learn about the history of the area's oldest trees and have opportunity for questions on about the historic, century old Southern Live Oaks gracing Safety Harbor.
Meet at the Baranoff Oak, next to the Safety Harbor Public Library. The tour is estimated to last 80 minutes. Wear comfortable walking shoes.
Harbor Exchange Club to Dedicate Little Free Library
The Safety Harbor Public Library and the Harbor Exchange Club announce the dedication of a Little Free Library at Daisy Douglas Park, 601 9th Avenue North in Safety Harbor, on Thursday, March 26, 5:00 PM. The dedication, in conjunction with Read Across America Month, includes book give-a-ways, games, readings, and refreshments, beginning at 4:30 PM. The celebration is open to all community members.
For a listing of all library events, please visit: http://cityofsafetyharbor.com/60/Library