Harbor Happenings: Nov. 14-16, 2014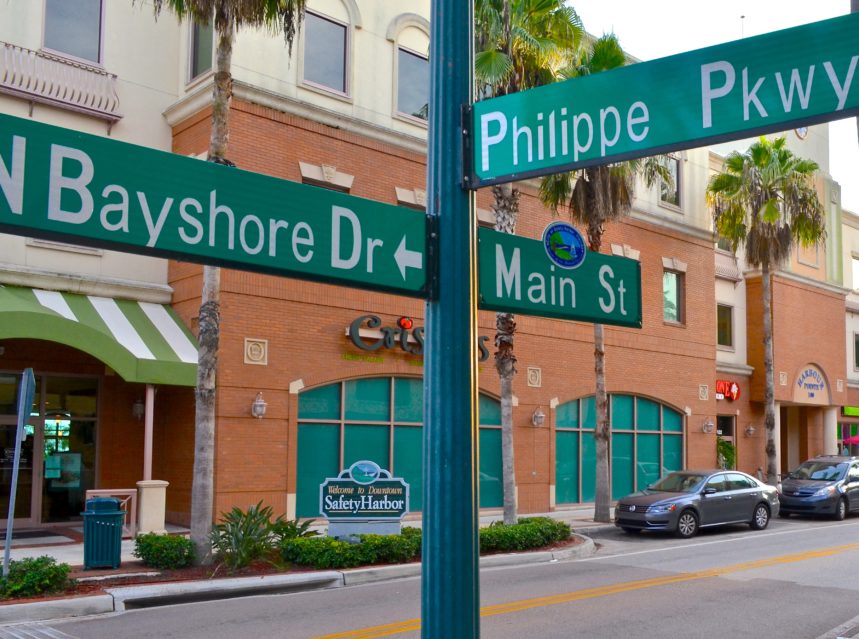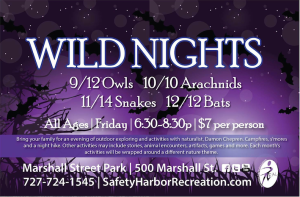 Lo and behold it looks like we'll have our second quiet weekend in a row this week, as Safety Harbor preps for the many big special events it has on the schedule in the weeks to come.
On Friday night, the City of Safety Harbor's recreation department will host its second Wild Nights series of nature themed events.
According to the department's Facebook page, naturalist Damon Chepren will be at Marshall Street Park starting at 6:30pm teaching participants all about snakes.
For a cost of $7 per person, you will get to explore the great outdoors, eat s'mores, enjoy a campfire, a night hike and more.
For more information, contract the city's rec department at 727-724-1545.
Also on Friday, at the Agartha Bookstore on Main Street, Taoist Tai Chi Society students will be demonstrating "an effective way of restoring and maintaining mental health."
According to store officials, the program will include information on how the Taoist Tai Chi can be available to all, and participants will learn about the health improving qualities of the internal arts, promotion of cultural exchange, and how to help others from a former student of the founder Master Moy Lin Shin's teachings.
The event is free to the public and kicks off at 6:30pm with a relaxing meditation session. Please contact the Agartha staff at 727-726-2012 to reserve a seat.
On Saturday, Nov. 15, there will be a charity fundraiser event at the Beef o Brady's Safety Harbor location at 2471 N. McMullen Booth Road.
The Cruzin' For Chris Charity Poker Run is a benefit for a 13-year-old boy with bone marrow cancer, and that morning, 15% of all the proceeds raised at Beefs will go towards the campaign.
Also on Saturday, from 10am- 2pm, Harborside Christian Church is hosting a Christmas Shoppe Holiday Market.
The event will feature a variety of vendors offering arts and craft items, home goods and many other gift giving items.
The church is located at 2200 Marshall Street off McMullen Booth Road.
And on Sunday, Nov. 16, the recently opened special event venue Sideshow will host its second concert in the last two weeks, when singer/songwriter Charlie Mars comes to town.
Tickets for the show, which starts at 7:30 pm, cost $20, and there will be beer and wine available for sale. No pets are allowed, and no BYOB. Doors will open at 6:30, and please keep in mind Sideshow is an outdoor patio venue, so dress accordingly!
For more information on this event, visit the Safety Harbor Art and Music Center website or Facebook page.
In addition to these events there's always plenty of activities going on at the museum, the community center, the library as well as the many bars and restaurants in town.
Here's a list of resources to check when you are looking for something to do in Safety Harbor:
If you know of any events we've missed, feel free to let us know in the comments below!
Have a great, safe weekend, Harborites!