Finding Venus: The Astrology of Giving and Receiving Love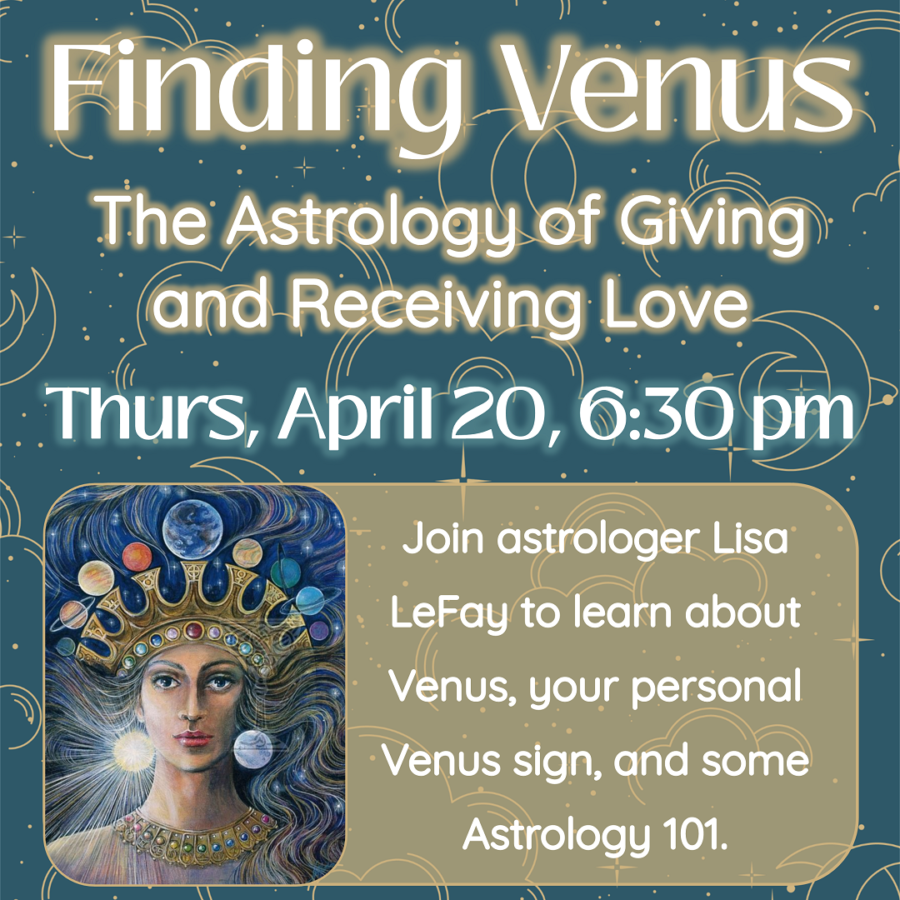 Join certified astrologer Lisa LeFay to learn about the astrology of giving and receiving love and discover your personal Venus sign and what it means, along with basic astrology at the Safety Harbor Public Library on Thursday, April 20 at 6:30 pm.

Lisa LeFay is a certified by Kepler College and The National Council for Geocosmic Research. She has studied astrology for over forty years and holds a master's degree in Women's Studies. She sees clients, gives private readings, and continues to further her astrological education at Kepler College.

The library is located at 101 2nd Street North, Safety Harbor. For more information, call 727-724-1525 x 4112.