Cooking with Wine with Chef Warren Caterson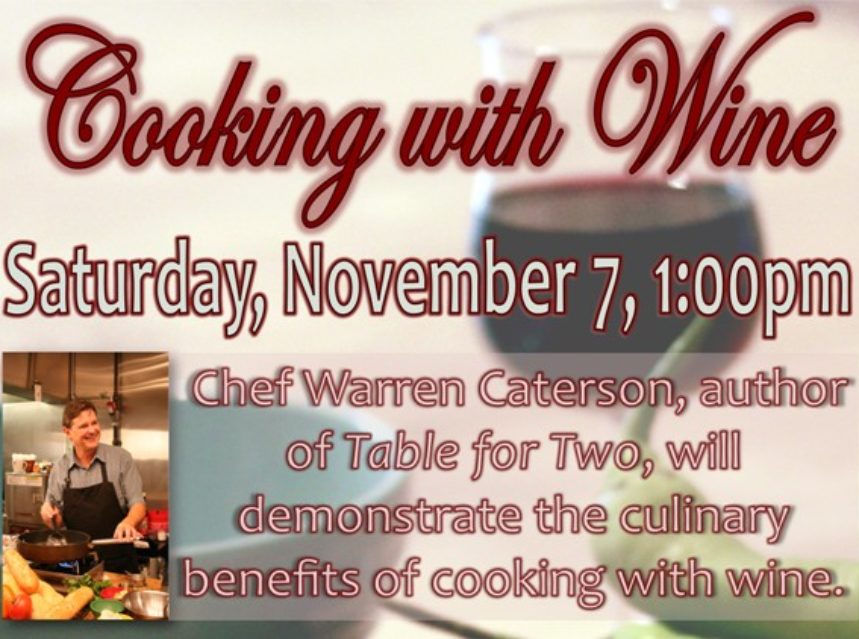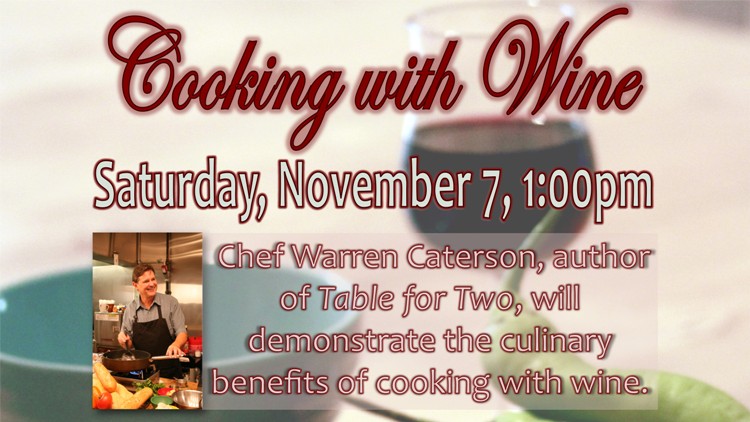 Chef Warren Caterson will share dozens of kitchen tips, cooking hints, and humorous anecdotes about the joys and benefits of cooking with wine at the Safety Harbor Public Library on Saturday, November 7 at 1:00 pm.  A demonstration on how to prepare a healthy entrée that can be replicated in less than 15 minutes will also be presented.
Caterson is the author of Table for Two – the Cookbook for Couples and Table for Two – Back for Seconds. He studied at the Southeast Institute of Culinary Arts and is a full-time writer and chef.
This presentation is in conjunction with the City's annual Wine Festival.  Please allow sufficient time for parking. The Library is located at 101 2nd Street N. Safety Harbor.  Call 724-1525 x 4112 for more information or visit www.SafetyHarborLibrary.com.