Author Talk with Micki Berthelot Morency and Laura Kepner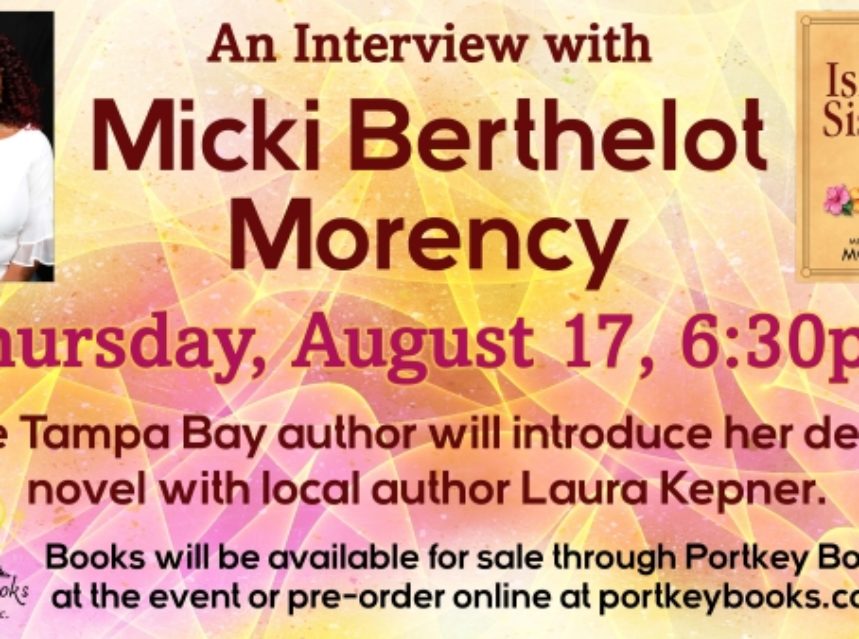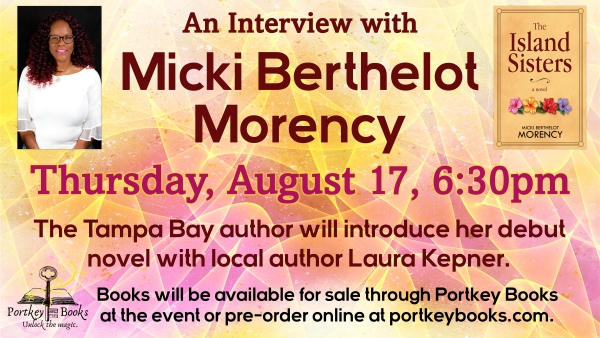 Tampa Bay author Micki Berthelot Morency will introduce her debut novel, The Island Sisters, on Thursday, August 17 at 6:30 pm at the Safety Harbor Public Library. Local author Laura Kepner will lead the discussion about the empowering narrative told from alternating perspectives of four women from Haiti, St. Thomas, and Guam who meet at a college counseling session and learn they have a shared history of abuse. Dubbing themselves as the 'island sisters,' their unyielding friendship is their touchstone across oceans, through labyrinths of forced marriages and violent men, motherhood, and their dreams of freedom.
Micki Berthelot Morency was born in Port-au-Prince, Haiti and grew up with six siblings in a close-knit family. She graduated from Northeastern University and found her calling as an advocate for the elderly, the young, and the disabled as a Support Coordinator for the State of Florida.
Books will be available for sale after the presentation or available through pre-order at www.PortkeyBooks.com.
The library is located at 101 2nd Street North, Safety Harbor. Call (727) 724-1525 x 4112 for more information and visit www.SafetyHarborLibrary.com for a complete listing of library programs.