Wine Festival officially changes to craft beer festival
/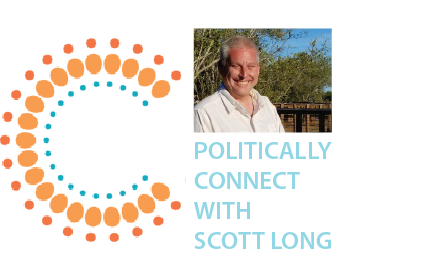 The annual Safety Harbor Wine Festival will be replaced by a craft beer festival at Waterfront Park after a vote by the Safety Harbor City Commission Monday night, and – at least for now – Third Friday will resume in November and the annual Holiday Parade will take place as scheduled in December.
But before you use permanent ink on your calendar, Commission said it would re-evaulate at its Nov. 2 meeting whether to hold Third Friday and the Holiday Parade, with at least two Commissioners expressing unease about the events amid the continuing COVID-19 pandemic.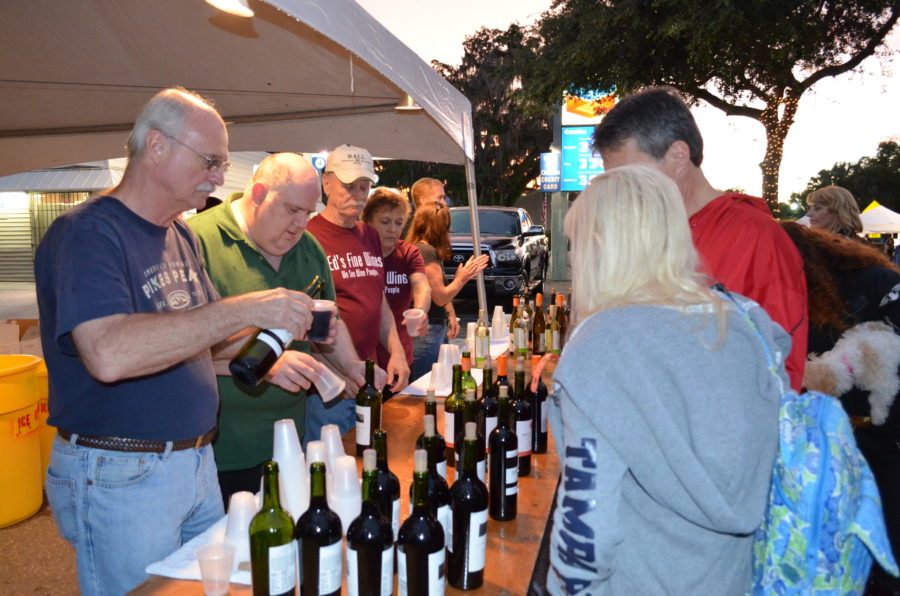 The Wine Festival is one of the most anticipated events in the city each year, but in the past few years, proceeds from the event, which are split among the non-profit organizations who provide the more than 100 volunteers needed for the event, have nose-dived as more options to eat and drink along Main Street have opened. A committee consisting of city staff members and representatives of the three non-profits who were selected to benefit from this year's now-canceled event – Mattie Williams Neighborhood Family Center, Safety Harbor Chamber of Commerce and Harbor Dish – recommended to Commission moving the event to Waterfront Park and re-imagining it as a craft beer festival. City staff said it was waiting for Commission's direction before designing the event, but assured Commission that the city's two breweries – Crooked Thumb Brewery and Troubled Waters Brewing – will be asked to be heavily involved in the event.
Commission approved the change 5-0 in a vote that also approved the city's 2021 special event calendar, which largely will mirror what was approved last year. With almost all 2020 events canceled because of COVID, city staff simply rolled over those approvals to the 2021 calendar.
OTHER SPECIAL EVENTS ACTION TAKEN
Holiday Light Installation: Commission voted 5-0 to approve a $57,816.15 contract for rental and installation of holiday lights at the marina fountain, Veterans Memorial, Safety Harbor Museum & Cultural Center, City Hall, Folly Farm, Rigsby Center, Safety Harbor Community Center, City Park and the Safety Harbor Public Library.
3rd Friday Committee appointments: Commission voted 5-0 to reappoint Stacey Keys as a regular member, to elevate alternate member Carmenetta Lundy to a regular member and to appoint Sarah Mueller as the new alternate member.
OTHER ACTION TAKEN
Community Redevelopment Agency budget: In a meeting prior to the regular meeting, Commission voted 5-0 as the city's Community Redevelopment Agency to approve the 2021 CRA budget, which it had previously approved as Commission.
Parking waiver request: Commission voted 5-0 to approve parking requirement reduction from two spaces to one for Spice of the Harbor, a new business opening in the building at 318 Main St.
Code enforcement lien reduction request: Commission voted 5-0 to approve code enforcement lien on 110 12th Ave. S from $3,758.54 to $425, which is the cost of administrative and filing fees.
Pinellas Suncoast Transit Authority appointment: Commission voted 5-0 to decline a seat on the Pinellas Suncoast Transit Authority and to support the reappointment of Oldsmar City Councilman Dan Saracki. Safety Harbor, Oldsmar and Tarpon Springs share one seat on the board.
HEROES Act resolution: Commission voted 5-0 in favor of a resolution in support of House Resolution 6800, also known as the HEROES Act, which addresses U.S. Postal Service funding. At Vice Mayor Cliff Merz's request, the specific amount of funding was removed from the resolution in favor of wording that says "sufficient funding."
Mayor's Award of Excellence presentation: Tonicity Health and Wellness was honored for its transformation of its building at 324 Main St.
MISSED THE MEETING?
Watch a video of it on the city's website here: https://safetyharbor.granicus.com/MediaPlayer.php?view_id=6&clip_id=2300. A video of the Community Redevelopment Agency meeting can be viewed here: https://safetyharbor.granicus.com/MediaPlayer.php?view_id=6&clip_id=2299.
NEXT MEETING
7 p.m., Monday, Nov 2.