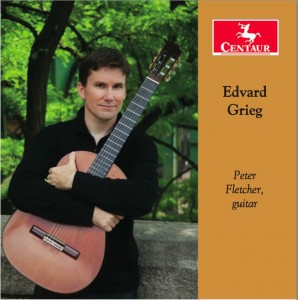 New York based classical guitarist, Peter Fletcher, will perform at the Safety Harbor Public Library on Tuesday, March 18, 6:30 pm.  This concert is part of a nationwide tour, under the auspices of Phillip Truckenbrod Concert Artists, promoting Fletcher's new Edvard Grieg CD, released in February by Centaur Records.  Selections from this new CD, which Fletcher wrote the guitar transcriptions, will be performed.
Beginning his training in classical guitar at age seven, Fletcher has made his passion his livelihood, touring nationally.  From Carnegie Hall to appearances on Turner Broadcasting System's show Storyline and National Public Radio (NPR), Fletcher is comfortable and a delight in all settings.
For more information on the artist, visit: www.peterfletcher.com.  This concert is made possible by the Safety Harbor Library Foundation.