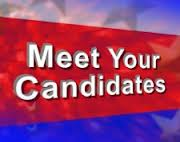 Candidate Forum scheduled for February 1, 2018, in Baranoff Hall at the Safety Harbor Resort and Spa.
**The Forum will be LIVE streamed to the Safety Harbor Connect Facebook page, tune in to our facebook page at 6:30PM on February 1st to watch LIVE from anywhere in the world on your mobile device** Click Here
Meet and greet will start at 6:00 p.m.
The Forum will start at 6:30 p.m. and run to 8:30 p.m.
Each candidate will be given two minutes to make an opening statement.
Candidates wil have two minutes to answer each question.
The questions will be rotated so that the same candidate is not always first to answer.
All candidates will be given two minutes to make a closing statement.
If you are not already familiar with the Safety Harbor Commission Candidates, check out this article for more details:
2018 SAFETY HARBOR ELECTION CANDIDATES SET; SIX VYING FOR THREE OPEN COMMISSION SEATS